Respiratory illnesses, one being RSV, are here for the season and one children's hospital is so overwhelmed they may need the National Guard.
Respiratory viruses are common during the season, but one in particular is dangerous for children.
This one is called Respiratory Syncytial Virus, also known as RSV. Cases are on the rise among children according to the CDC. Cases are continuing to rise in the Northeast and South especially.
Hospitals for children are being filled to capacity with RSV cases
According to My Twin Tiers, Connecticut Children's Hospital in Hartford, Connecticur, has been over capacity.
More and more children are being admitted with RSV and now the National Guard and FEMA may step in to help.
The discussion includes the possibility for a tent outside the hospital to be able to take more patients.
Dr. Juan Salazar, physician in chief with Connecticut Children's Medical Center, explained the situation.
"We just don't have as many critical care beds for children as we have adult critical care beds simply because we don't usually need them," Salazar said.
Cases started to rise in September and have only continued.
The hospital has been full, with three floors of 25 beds each for children. They have the ability to expand to 28, and each bed was taken.
Other hospitals are feeling the weight of RSV as well
Yale New Haven Children's Hospital is seeing more cases of RSV too.
Their emergency department cases doubled in just one week, jumping from 57 cases to 106.
30 children per day are being seen with RSV, compared to 1 to 3 children with COVID per day.
Other hospitals struggling with cases are located in D.C., California, Illinois, Massachusetts, North Carolina, and Rhode Island.
What is RSV and why is it dangerous for children?
RSV usually presents itself as a cold in children, with symptoms like a runny nose, congestion, and low fever.
Children who have immune or heart issues are at a much higher risk for severity.
Changes in your child's breathing, like fast or short breaths could be a sign of RSV.
Other symptoms include fast or short breaths, grunting noises, chest caving with each breath, or skin turning blue and purple from lack of oxygen. Pay attention to the lips, tongue, gums, and around the eyes for this.
For mild cases, recovery usually only lasts a few days.
---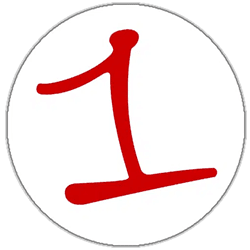 FingerLakes1.com is the region's leading all-digital news publication. The company was founded in 1998 and has been keeping residents informed for more than two decades. Have a lead? Send it to [email protected].