PROMOTE YOUR BRAND WHILE SUPPORTING OUR MISSION TO RELENTLESSLY INFORM, ENTERTAIN & SPOTLIGHT THE FINGER LAKES
---
FingerLakes1.com is easily the most viewed media outlet in the Finger Lakes region while also attracting users from across the United States with 136,565,804 page views and 28,489,939 unique visitors in 2021 as measured by Google Analytics. We have tens of thousands of subscribers on YouTube, Facebook, Twitter and across all popular social media channels. Our Android & iPhone app is another popular way area residents connect with FingerLakes1.com and the businesses that we promote.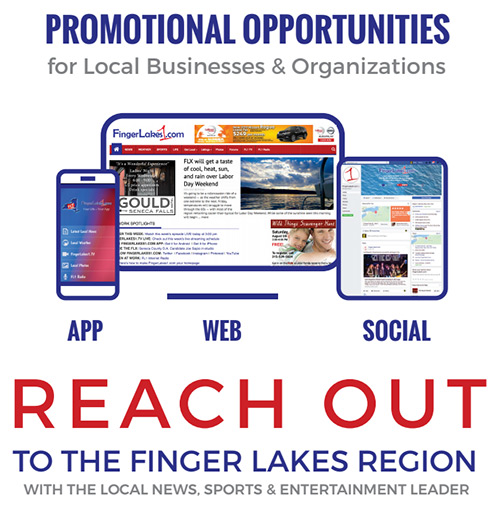 Our loyal user base continues to grow monthly, furthering the gap between FingerLakes1.com and our competitors. As a FingerLakes1.com sponsor, you will reach an engaged audience that cares about all things Finger Lakes. Reach neighbors from every community, every day of the year… morning, afternoon and evening. We are the only 24-hour, 365 day a year media outlet in our region.
---
Ready to get started?
Contact Sydney Radka
315.712.0104 | sydney@fingerlakes1.com

Let Sydney and our team find a package that meets your budget and develop an amazing campaign.
Find out for yourself why our customers, clients, users and the public at-large love FingerLakes1.com!