The state Department of Environmental Conservation today denied Greenidge Generation LLC's application to renew its Title V air permit, jeopardizing the future operation of the plant's controversial Bitcoin mining operation.
"The gas-fired facility's continued operations would be inconsistent with the statewide greenhouse gas emission limits" established under the state's 2019 Climate Act, the agency said.
Greenidge called the decision "arbitrary and capricious" and said in a formal statement it planned to continue its Bitcoin mining until its appeals are exhausted — a process that could take months, if not years.
The agency's ruling won praise from activists who have waged a campaign against the energy-intensive proof of work method Bitcoin employs.
"Gov. (Kathy) Hochul and the DEC stood with science and the people, and sent a message to outside speculators: New York's former fossil fuel-burning plants are not yours to re-open as gas-guzzling Bitcoin mining cancers on our communities," said Yvonne Taylor, vice president of Seneca Lake Guardian, a leading opponent of the crypto mining facility.
"Today's precedent-setting decision to deny Greenidge's Title V air permit marks a major win for all of New York and demonstrates (the state's) commitment to adhering to our landmark climate law," said Liz Moran, New York Policy Advocate for Earthjustice.
The DEC noted "the dramatic increase in greenhouse gas emissions from the facility since the passage of the Climate Leadership and Community Protection Act in 2019, when the plant launched its Bitcoin facility.
Between 2017 and 2019, the Dresden plant emitted an average of 158,970 tons of C02-equivalent GHG gasses from the plant itself and from its upstream sources of natural gas fuel. Last year that total soared to 514,012 tons. The company has projected that its onsite and upstream total would have risen 1,050,467 tons annually from 2022 to 2026.
Greenidge's application for a permit renewal, filed last Spring, called for a limit of 641,878 tons of CO2-e per year.
The plant's air emissions permit had expired last September, but it has been administratively extended.
For many months, DEC Commissioner Basil Seggos has signaled that the company's permit renewal bid was it trouble.
Even so, the DEC twice extended its own self-imposed deadline to rule. The second postponement — from late March until today — was seen by many as a way to delay the decision until after Gov. Hochul's June 28 Democratic Primary. (She easily won her party's nomination).
Despite the permit denial, Greenidge promised investors today it had no plans to curtail operations in Dresden.
"It is important for all Greenidge stakeholders to know this decision does not have any impact on our current operations in Dresden," the company said in its statement.
"Consistent with the provisions of the State Administrative Procedures, we can continue running uninterrupted under our existing Title V Air Permit, which is still in effect, for as long as it takes to successfully challenge this arbitrary and capricious decision."
In a June 30 letter to Greenidge plant manager Dale Irwin, the agency said the company had the right to request an administrative adjudicatory hearing regarding the state's decision to deny the permit. Such a request must be submitted in writing within 30 days, during which time the plant may continue to operate. If no appeal is filed in that period, operations that generate emissions would be unlawful, the DEC said.
However, if Greenidge appeals, as it says it intends, the Bitcoin operation could continue for many months while the adjudicatory process unfolds. (An adjudicatory hearing case involving Crestwood's plan to store liquid propane and butane in salt caverns near Watkins Glen extended more than two years.)
Another factor the DEC cited in its denial of the new air permit was "the change in the primary purpose" of the plant's operations.
Atlas Holdings, a Connecticut-based private equity firm, bought the mothballed coal plant eight years ago. In order to restart it and convert it to burn natural gas, Greenidge's owners obtained a certificate of public convenience and necessity from the state Public Service Commission to generate power for sale to the electric grid.
But two years after a 2017 restart, Greenidge shifted the basic purpose of the plant away from supplying electricity to the public. Now most of the generated power never reaches the grid, but is instead used to run some 20,000 computer servers that earn Bitcoin for the benefit of Greenidge's owners.
The plant continues to supply some power to the grid on an intermittent basis, but that role is secondary to the "behind-the-meter" power directed to cryptocurrency mining.
As Greenidge has steadily increased its pace of Bitcoins earned by adding new mining "rigs" at the Dresden plant, the price of the cryptocurrency has been skidding for eight months. After hitting a peak of $67,617 last November, it tumbled to $18,855 today.
Greenidge's stock has fallen too, hitting all-time lows today. Shares closed at $2.55, down 84 percent this year. Although Greenidge shares are traded publicly on the NASDAQ market (ticker symbol: GREE), the company's voting shares and controlling ownership are in the hands of Atlas.
Taylor of SLG said her group was not surprised that Greenidge would seek to appeal through an adjudicatory hearing. "We're prepared…We've been working with Earthjustice trying to get our ducks in a row, knowing that this is inevitable."
She added that an appeal filed recently by the Danskammer plant in Newburg over the DEC's denial of its air permit application was resolved in a matter of weeks, perhaps setting a precedent that might apply to Greenidge.
Taylor also predicted that in the wake of the DEC decision on Greenidge, Gov. Hochul will sign a two-year moratorium bill (S.6486-D/A.7389-C) on air permits for proposed proof-of-work crypto mining at fossil fuels power plans.
That bill sponsored by Assemblymember Anna Kelles of Ithaca would also require that DEC to conduct a detailed study of the environmental and climate effects of all proof-of-work crypto mining statewide.
---
---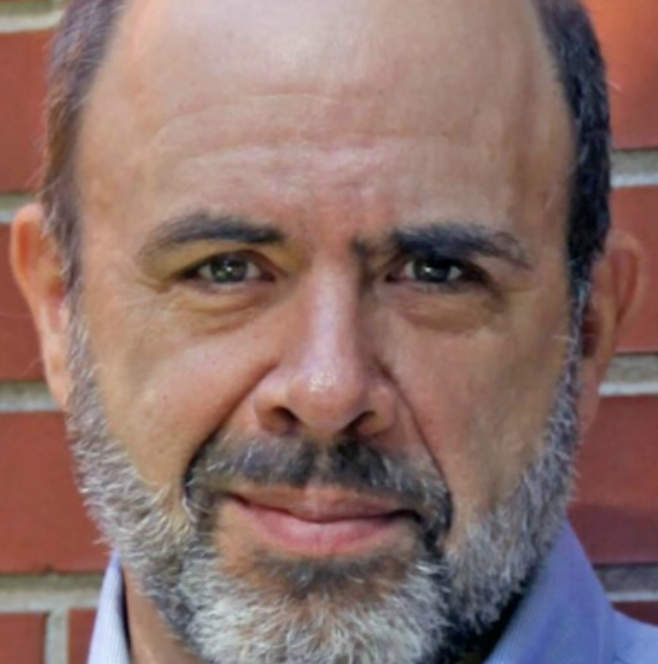 Peter is a three-time Pulitzer nominated reporter covering environmental issues through his first-of-its-kind digital publication The Water Front. He's won an array of Associated Press, UPI, and Society of Professional Journalist awards. His reporting on environmental issues continues to be featured in prominent New York publications and is available on FingerLakes1.com through an exclusive content partnership. Have a question or lead? Send it to [email protected].