As people try to hire ahead of the holidays, the difference this year is that they need long-term employees on top of seasonal employees. This means hiring seasonally isn't necessarily at the top of the ...
more
Americans working during the COVID-19 pandemic were forced to make hard choices, putting their families first ahead of their employment, and this gave people many reasons to quit their jobs. Once people began prioritizing their ...
more
An employment program was announced by Walmart recently, asking for college graduates who could eventually earn up to $210,000 per year. This is a summer pilot program that's hoping to recruit workers quickly that will ...
more
New numbers show the unemployment rate at 3.6%. However, the labor market is still very tight. Stimulus: Are you eligible for $300 rebates in May? What are the numbers? Economic activity has pretty much returned ...
more
There are many cities in the U.S. that will pay residents up to $10,000 for choosing remote or in person employment there. This is happening thanks to the rapid increase of remote work that started ...
more
California has been in the spotlight often for finding ways to help its residents. Another way to help employment is by offering a 4 day work week. The bill that legislatures are considering would let ...
more
One airline is offering their employees a $1,000 bonus if they don't call in between April 8 and May 31, 2022. This is to incentivize employment with the airline. JetBlue is offering this incentive to ...
more
Some people deciding to move to Vermont could qualify for a one time payment worth $7,500. In order to get the grant, you need to meet specific qualifications. There are two different grants offered by ...
more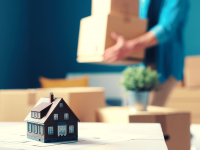 One state is offering to pay a stimulus check worth $7,500 to remote workers willing to relocate next month. The funds are available through the New Remote Worker Grant. It will benefit individuals that move ...
more
Staff shortages are happening everywhere, but the fast food sector of the hospitality industry has places like Wendy's and McDonald's forced to handle the consequences in creative ways. A National Restaurant Association survey taken in ...
more