Pickle-lovers are thrilled about Sonic bringing back the popular Pickle Juice Slush.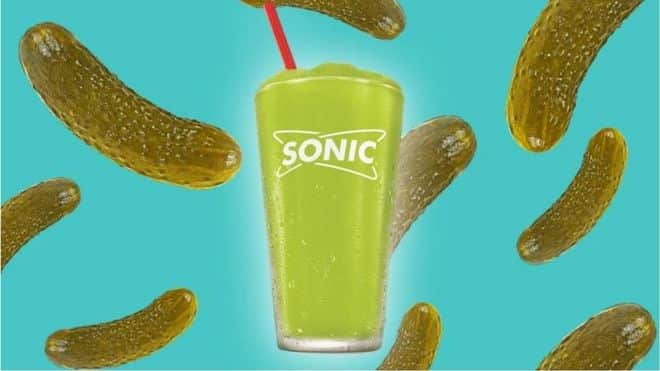 The slush is only available for a limited time, but how long?
How long is the Pickle Juice Slush available?
Sonic first first launched the Pickle Juice Slush back in 2018 and was a hit almost instantly. It was off the menu for quite some time but came back on August 8, and will be available through August 28, 2022.
In addition to the slush, the Big Dill Cheeseburger will also be available for a limited time. The burger comes topped with pickle fries, crinkle-cut pickle slices, and creamy ranch sauce.
People assume that the slush will just taste like pickles. However, the drink is salty, sweet, and tart. Some claim that the pickle flavor isn't as strong as they expected. The Pickle Juice Slush is pretty popular, but may not be for everyone.