It will be months before the IRS has processed 2020 tax returns and issued necessary refunds. The agency has faced a crippling backlog, which stood at more than 30 million unprocessed tax returns in August. That number has declined to around 8.5 million as of mid-September, but it doesn't mean those who have been waiting months for checks from the IRS will be deposited anytime soon.
Staffing woes, added workload, and the coronavirus pandemic have combined for a difficult situation at the Internal Revenue Service. To make matters worse, 11 million math error letters went out to taxpayers across the U.S. who were told to repay all – or major portions of stimulus checks received over the last 18 months. Those letters demanded immediate repayment – or consequence of not being able to contest the alleged errors. Then there were the low-level audit letters that went out to millions more. These went out to people who filed taxes normally during the spring, but had evolving financial situations. Again, the IRS demanded immediate action out of taxpayers, even though the agency did not have the staff to process the backlog it faced.
Why are IRS tax refunds still delayed? How much are they worth?
The IRS has been responsible for processing millions of checks between child tax credit payments, traditional tax refunds, and stimulus checks. The biggest hurdle for the agency though were changes to tax law as part of the American Rescue Plan. 
The American Rescue Plan was signed into law in March. It included a $10,200 tax exemption for unemployment benefits in 2020. While specifics varied by household – it meant that those who filed taxes ahead of its signing were due an average refund of $1,265. 
The IRS is also sorting through stimulus checks of $600 and $1,400. These payments, which went out in late-2020 and early-2021 fall in different tax years. It complicated the way some people filed personal income taxes.
Can tax refunds still be tracked?
The IRS still maintains that the best method for checking the status of a refund is visiting the online portal dedicated to it. The "Where's My Refund" site is a simple, straight-forward method for getting a timeline.
What if you aren't seeing any information or an update on tax refunds?
This has been a reality for Misty Long and millions of other Americans anxiously awaiting tax refunds or past stimulus checks. The Saint Clairsville, Ohio resident says she's called the IRS, checked the online portal daily, and even called her tax agent. No one can tell her why her refund is still being held up, though.
"My husband and I received our first and second stimulus checks really quickly," she told FingerLakes1.com. "We're at the seven month mark and still nothing." Long's tax agent told her to go ahead and file in May, to ensure that all of the tax laws had been updated within the IRS. She receives disability payments through the Social Security Administration. "I'm not normally required to file taxes due to my very, very low income," Long continued. "Nothing changed, but I've called every department the IRS has, and have been told over-and-over that there is no reason why my stimulus has not been deposited."
Social Security recipients like Long were mostly paid $1,400 stimulus checks in April. It was approximately one month after the American Rescue Plan was signed into law.
"Everyone I have spoken with has absolutely no idea why it was not sent," Long continued. "They all apologized about not being able to do anything more to help me." She isn't owed a 'refund' under traditional terms. She's owed a refund for a missing stimulus payment.
To the IRS it's all the same. A tax refund for one is the same as a tax refund for normal income. However, when Long visits the IRS "Where's My Refund" portal she finds that her return is "Still Processing." The problem is when she requested a transcript by mail of her account – it shows the 2020 return as 'Processed' as of June 5.
Long says the problem is so significant that a Facebook Group with more than 1,100 members was formed. "So many people are experiencing the same type of insanity I am," she continued. "It's really disheartening."
What happens if tax refunds never arrive?
For the thousands of people like Long, who are essentially stuck, the clock is ticking. Not only because the money is desperately needed, but because if it's not received by December – it will become part of her 2021 tax return.
If the IRS is still contending with stimulus payments, tax refunds, or other items at that point – it will put the existing infrastructure in greater flux. 
Experts and representatives for the IRS agree: It's a staffing issue. However, if thousands or millions of Americans like Long, who otherwise would not need to file a tax return next spring are forced to do so, in order to receive refunds or payments owed to them in 2021 – it will add more stress to an overworked and outdated system.
"If something doesn't change I'll have to file taxes next year again, even though I'm not required," Long added. "So many people have been a nervous wreck because of this daily turmoil. I understand that $2,800 may not be much to some people, but to my husband and I it would help so much."
---
---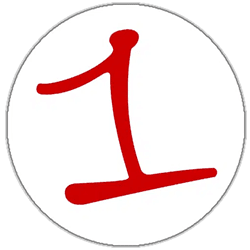 FingerLakes1.com is the region's leading all-digital news publication. The company was founded in 1998 and has been keeping residents informed for more than two decades. Have a lead? Send it to [email protected]