Aaron Judge said that he felt a responsibility to "put on a show" for the fans who voted him into Tuesday's All-Star Game at Coors Field. The Yankees' slugger sparked the American League's offense by scoring the first run of the night, and now intends to do the same as his team reassembles for the second half.
The AL's cleanup hitter, Judge worked a four-pitch walk to open the second inning against the Brewers' Corbin Burnes, then dug for third base on a double by Rafael Devers of the Red Sox before scoring on an infield single by the Blue Jays' Marcus Semien.
"For me, you never know how many opportunities you're going to get like this," said Judge, who finished 0-for-2 in the Junior Circuit's 5-2 victory. "It's a blessing to be here, it's a blessing to represent the Yankees in an All-Star Game and be by my teammates, especially with the fans voting me in."
Judge contributed a nice defensive play in the third inning, taking an extra-base hit away from the Pirates' Bryan Reynolds. Pitchers Gerrit Cole and Aroldis Chapman, also selected as Yankees All-Stars, did not appear in the game.
Go get it, big fella. #AllStarGame pic.twitter.com/BM7TrXDylY

— New York Yankees (@Yankees) July 14, 2021
It was Judge's third career All-Star appearance, having also been selected in 2017 and 2018. With the festivities complete, Judge is ready to turn his attention back to the Bombers, who will resume play on Thursday against the American League East-leading Red Sox at Yankee Stadium.
"I don't know if I'll ever come back to an All-Star Game; you never know what the future holds," Judge said. "It's always a special honor to come here, spend it with my family and have some downtime to relax and rest, and get ready for the second half."
Cole had planned to pitch an inning, but that changed after his electric 129-pitch shutout of the Astros at Minute Maid Park three days prior. It was Cole's fourth career All-Star selection and his first as a member of the Yankees.
"I am very proud to be representing the organization that I love," Cole said. "It's the culmination of all the hard work that we've had. I've also benefited from the work of my teammates here. All that here is on display and I couldn't be more happy."
The Coles keep it cool ? pic.twitter.com/qvfpyywYDQ

— New York Yankees (@Yankees) July 13, 2021
Though he did not see the mound during the game, Chapman made a statement with his cap, writing "SOS Cuba" and "Patria Y Vida" ("Homeland and Life") alongside the interlocking 'NY' logo. The message refers to the unrest of Cuban citizens amid a food and power shortage and increases in deaths from COVID-19.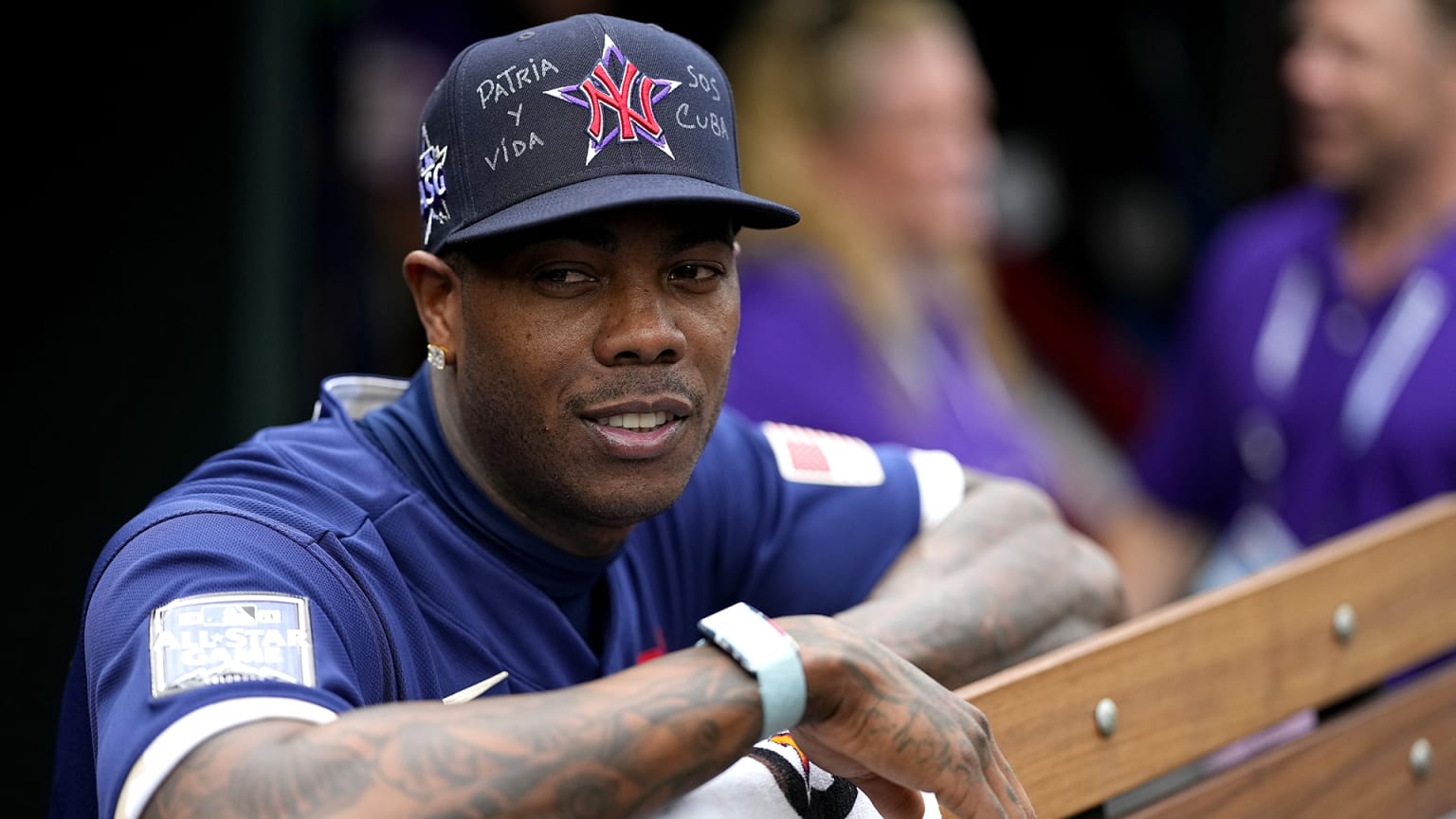 Kyle leads sports coverage and hosts the Concrete Jungle podcast. Have a lead or question? Send it to [email protected].