Recent analysis from personal finance experts DollarGeek has uncovered a troubling savings trend for New Yorkers, who are lagging significantly behind their recommended retirement savings. New York residents are a staggering 70% behind the recommended retirement savings, putting them at a significant disadvantage compared to the average American.
DollarGeek examined data from the Federal Reserve System's Survey of Consumer Finances (SCF) and compared it to national recommended savings benchmarks. The research revealed that no state is currently on track to meet their retirement savings goals. While the average state is 40% behind, New York faces a much greater challenge.
According to the savings benchmarks, each New Yorker should save at least $1.2 million to fund their retirement, considering the current cost of living and Social Security income. However, Federal Reserve data shows that the average savings per person in the state is only $382,027. New York has the second-highest recommended retirement sum in America, based on the annual cost of groceries, housing, transportation, healthcare, and utilities.
This savings shortfall means that the average New Yorker must save an additional $895.3k before they can comfortably retire, a daunting prospect for those nearing the age of 64.
To address this issue, personal finance experts advise residents to follow the 50/30/20 budget rule, which stipulates that up to 50% of post-tax income should go toward essential expenses, 30% toward discretionary spending, and 20% into savings. With the average post-tax salary in New York at $71k annually, residents should save about $14.2k per year. This number may need to increase to reach the state's recommended retirement sum.
Some individuals can close the savings gap by leveraging other assets before retirement, such as stocks, bonds, and real estate. However, others may struggle to make up the difference. The states closest to meeting their retirement savings target are Kansas (17% gap), Iowa (20%), Georgia (24%), Michigan (27%), and New Mexico (28%).
Zina Kumok, Personal Finance Expert at DollarGeek, emphasized the importance of saving and investing early. "All generations need to realize the importance of saving and investing as soon as possible. It doesn't matter if you only have $5 a paycheck – start putting money aside now."
Kumok also stressed the need for Gen X, the "Sandwich Generation," to prioritize their retirement savings. This group often faces the challenge of caring for both their children and aging parents, making it difficult to allocate resources toward their own retirement.
One way to create a personalized savings plan is to implement the "rule of 25," which calculates the amount needed for a comfortable retirement based on monthly expenses. Multiply the monthly sum by 12 for the annual withdrawal amount, and then multiply that number by 25 to establish the retirement savings target. From there, individuals can develop an ideal savings schedule tailored to their specific needs.
---
---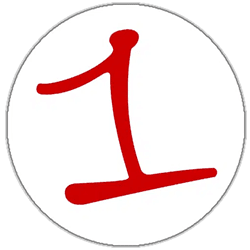 FingerLakes1.com is the region's leading all-digital news publication. The company was founded in 1998 and has been keeping residents informed for more than two decades. Have a lead? Send it to [email protected]