New research out of Rochester suggests antibiotics may limit the effectiveness of vaccines in infants and toddlers.
The results of a study conducted by Dr. Michael Pichichero and other local researchers were published this week by the American Academy of Pediatrics. Dr. Pichichero- who is the Vice President of Rochester Regional Health's (RGH) Research Institute- discussed these findings, which children were shown to be most affected, and the importance of effective childhood vaccines in a talk on Wednesday.
Results of the study
Researchers observed 560 children ages six-24 months who had received their two, four, and six-month routine baby shots and then again after their booster shot. Over 300 of those children received multiple courses of antibiotics and over 200 received no antibiotics at all.
The study found that, overall, children who received antibiotics showed reduced vaccine effectiveness compared to those who were not given antibiotics.
"Antibiotics are miracle medicines for sure, they kill bacteria and they save lives. But in this study, we showed that for every antibiotic course that a child received, there was a drop in the amount of antibody immunity to their regular baby shots," said Dr. Pichichero. "That was more profound in the second year of life as more antibiotic courses kept being given to some of these children."
'Antibodies' are proteins produced by the body's immune system to fight against infection. Vaccines trigger the body's immune response, including the production of antibodies, so the body can get better at fighting that infection.
Data breakdown
Dr. Pichichero said, "After the baby shots, the drop in protective levels range from five to 10% of the kids went below protection. After the boosters, 10 to 20% of the children went below protection against whooping cough, diphtheria, polio, pneumonia, and meningitis, important diseases that we vaccinate against in pediatrics."
Dr. Pichichero reiterated that this study concerned the normal vaccines given to children in their first couple years of life. This study did not look at the COVID-19 vaccine, which has yet to be authorized for use in children under five years old.
"We found that a stronger antibiotic had a greater effect on the vaccine responses. That is, a stronger antibiotic resulted in an even greater reduction in the immunity. Also, if the children had 10 days of an antibiotic, there was a greater negative effect than occurred with five days of an antibiotic," he explained.
Differences among population
The study looked at children from the City of Rochester and surrounding suburbs.
Since children enrolled in day care programs generally receive more antibiotics, the study found there to be "a significant effect related to daycare," said Dr. Pichichero.
Additionally, he said, "We had a racially and ethnically diverse population of children. We found that children who were black or mixed race or other race less often had lower antibody responses, because they less often got antibiotics."
Further research
The American Academy of Pediatrics released the study as a 'high profile paper,' noting its the first of its kind conducted in the U.S.
As far what instances are appropriate for antibiotic use in infants, that is still a matter of debate among doctors and researchers.
"Antibiotics should be used where they're needed to kill bacteria infections, for example, for ear infections children require an antibiotic. But for a child who has a cold, a cough, or a fever that the doctor and the parent aren't sure what's going on, that's not a reason to give an antibiotic," said Dr. Pichichero. "This requires some further discussion and most importantly further research. which we intend to undertake. about what to do beyond saying 'don't use antibiotics.' What other solutions might there be? We intend to commence new research on that topic in the very near future."
To reiterate, the research discussed in this article is not related to the COVID vaccine. To learn more about the vaccines recommended for children by age group, head to the Center of Disease Control and Prevention (CDC) website. Visit this page to see the CDC's COVID vaccination recommendations for children ages five-11 years old.
To learn more about the Research Institute at Rochester General Hospital, visit this webpage.
---
---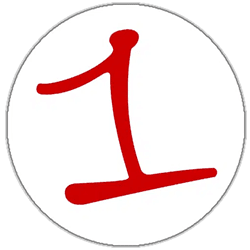 FingerLakes1.com is the region's leading all-digital news publication. The company was founded in 1998 and has been keeping residents informed for more than two decades. Have a lead? Send it to [email protected]