Starting on May 1, 2022, the Edith B. Ford Memorial Library in Ovid will carry customized seed packets created by South Seneca's High School Gardening Class, taught by Mrs. Patricia Parsons.  As well as checking out books, you can now check out seeds to plant in your summer gardens!  Any community member wishing to check out seeds is able to choose the seeds that they need.  The basic idea is this: you check out a packet of seeds, plant them, and let some of them go to maturity. You then harvest that next generation of seeds, and return some of them to the library so other people can check them out. If you don't have a library card don't worry, it isn't necessary for the seed library. However you can always open a library card while you are there.
In the winter of 2021, the Gardening Class was the recipient of a donation of seeds from the Landreth Seed Company out of Shelburne, Vermont.  There were so many seeds generously donated, they thought the seeds should be shared with the community.  Students from the Gardening Class came together in conjunction with the Ford Memorial Library, Seneca County Cornell Cooperative Extension's Farm to School Program, and the Ovid Community Garden, to create collectible seed packets that are out of the ordinary.  Students chose seed packets to recreate, and used their artistic abilities to design one of a kind seed packets for the new Seed Library at Ford Memorial Library.  Taylor B., senior at South Seneca High School, said, "Being able to create our own seed packets was a very creative process for us all individually. I think the community members will like seeing our creative drawings and it might even encourage them to get seeds to plant."
Students had a great time designing their seed packets, knowing that they were going for a good cause.  Lilah B., senior said, "These seed packets give a fun element to gardening. I hope these seed packets will promote gardening in our community."  Another senior, Gabby T., stated, "I think if I was out shopping for seeds and I saw my packet I would probably laugh at first and then buy them because they aren't the typical seed packet."   A seed library is not a new concept, but having one available in our own community will have many benefits: "Having this seed library is a great way that we (the students) can help the community and it was a very fun experience for us," claims Elizabeth D., sophomore.  Students hope that the community will actively grow these seeds in their own home gardens, "I hope the seed library will encourage people to begin gardening and will encourage others to grow more unique seeds," said Hunter M., sophomore.
"As we get into spring it starts to be better weather to go out and start planting your seeds for the garden. Sometimes it is hard to find just the right seed you want. That is where the seed library comes in handy. It's great to have one in your community to help one another out," stated Jill B., senior.  We encourage you to come out to the Ford Memorial Library in Ovid to check out the new Seed Library.  Find some seeds that you will enjoy, plant them in your garden, and enjoy the produce.  Matt M., senior, stated, "The fruits of your labor will taste so sweet."
The South Seneca High School Gardening Class, the Edith B. Ford Memorial Library, Seneca County Cornell Cooperative Extension's Farm to School Program, and the Ovid Community Garden are working together to promote the growing of fresh food by our community. For more information, please contact the Edith B. Ford Memorial Library.
---
---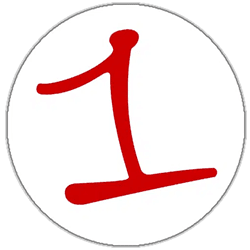 FingerLakes1.com is the region's leading all-digital news publication. The company was founded in 1998 and has been keeping residents informed for more than two decades. Have a lead? Send it to [email protected].