Energy bills in the United States are skyrocketing. Whether giant utility bills, or confusing language used by energy providers – American consumers are looking for answers. In New York, 1.3 million households are at least two months behind on utility bills. It represents a total debt of more than $1.7 billion.
"I'm not sure they expect," Aleina Everest told FingerLakes1.com last week. She received an energy bill three-times larger than normal in March. It left her family looking for answers. "We've talked to friends, and they've all encountered this with different providers. It's not a one-off problem." She's not behind, but is feeling the financial pinch created by rising energy prices.
Energy prices have skyrocketed — and lawmakers in some states have proposed measures to cut costs. For example, Assemblyman Angelo Santabarbara proposed a tax deduction to save households money.
More than gasoline: What impact did high energy prices have on consumers this winter?
The warmer months are coming for New York, but that doesn't mean a break in the expense. Energy bills are expected to remain high over the coming weeks, as furnaces are replaced by air conditioning units.
The energy sector has been a flashpoint for debate around U.S. inflation. Electricity rates have been increasing dramatically throughout winter. In parts of New York, typical use of 300 kilowatt-hours of electric jumped from around $82 to $123 in a matter of months.
New York has seen some of the biggest price increases across the U.S., but it's happening in every state.
Everest told FingerLakes1.com that her family lives in an older home, built in the 1800s, which means that heating efficiency is a challenge. "Prices have gone up a lot this winter, obviously, and we're already at a disadvantage because we live in a home that's 150 years old," she explained.
What is causing US utility bills to rise? Will it persist this summer?
Three major factors have impacted energy prices. The Russia-Ukraine conflict, climate-related events happening across the globe, and the coronavirus pandemic.
While each of these are major challenges individually — all three happening at once has created a perfect storm. Data shows that home energy prices are up about 25% from 2021. The northeast saw the biggest increase in energy prices.
Experts agree that if one of those three areas doesn't see significant improvement over the next two months — energy prices will not decline as summer arrives.
---
---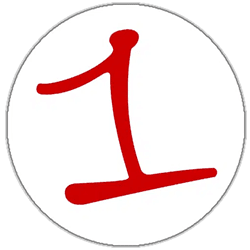 FingerLakes1.com is the region's leading all-digital news publication. The company was founded in 1998 and has been keeping residents informed for more than two decades. Have a lead? Send it to [email protected]