As of February 2021, registered nursing was the fifth most in demand job in the United States, according to LinkedIn. And, with reports projecting that an astounding 1.2 million RNs 
will be needed by 2030
 to address the current nursing shortage, there's no doubt that significant damage has been done, primarily 
due to the coronavirus pandemic
. From the results of burnout among nurses to an uptick of interest in becoming a nurse, here's what you need to know.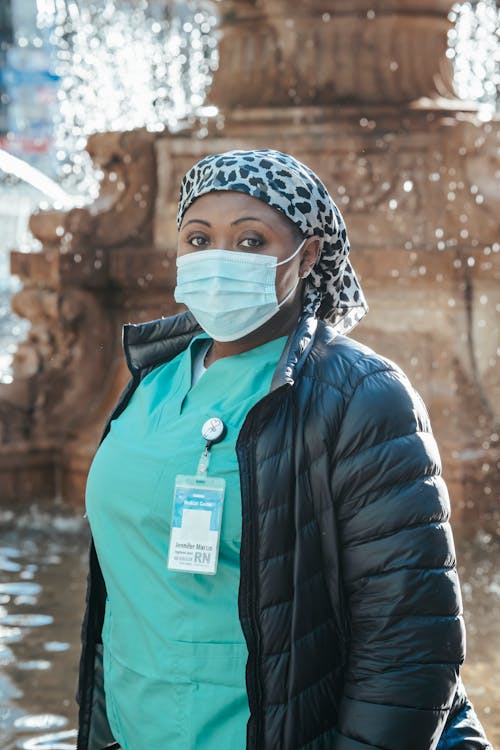 The results of burnout 
When it comes to reasons behind the nursing shortage plaguing the United States, burnout is one major culprit. Having become more common among nurses due to the coronavirus pandemic due to depression, anxiety, an increased workload 
that results in exhaustion
 along with fear of catching the virus themselves, many nurses have chosen to give up their job. In fact, 21% of nurses plan to leave their job within the next six months, according to one survey from the American Nurses Foundation, with half wanting to leave citing the negative impact on their health and wellbeing as reasoning behind why. As a result, many hospitals have been struggling, with many offering increased salaries and improved benefits packages in order to remain competitive in the local market.
Vaccine mandates prompt new challenges for some 
Along with burned out nurses, vaccine mandates are also posing a challenge to hospitals around the country, particularly when it comes to states with rules that bars unvaccinated medical workers from their jobs, like New York. In fact, a Long Island emergency room — a free-standing Emergency Department at Long Beach that is 
part of Mount Sinai South Nassau
 — was actually forced to close due to their nursing staff shortage, stating that their patients would be directed to the hospital's main campus, located five miles north in Oceanside, NY.  With the hospital saying that the closure could last weeks (or potentially even longer), closing the branch has allowed the main campus to maintain enough staff.
An uptick of interest?
Despite all of the current challenges that hospitals across the nation have been facing due to nursing shortages, it's important to note that there has been an uptick of interest in regards to those aspiring to become nurses. The University of Rochester School of Nursing, for instance, notes that their latest enrollment trends 
prove this uptick to be true
, with applications increasing by 30% from 2018 to 2021 while enrollment jumped 47%. With many aspiring nurses having been inspired by those who have worked so hard throughout the pandemic and all that they have endured, there's no question as to why so many are choosing to follow in their footsteps.
For those who wish to become a nurse, figuring out 
how to pay for nursing school
 is often a major challenge that many face, and one that can get in the way of graduating on time or at all. Thankfully, there are a variety of options that can help lighten the financial stress, from scholarships to grants and even loans. One unique solution can be found through employer assistance, in which some facilities offer work study options for those in nursing programs, while others may offer assistance through residency programs that help recently graduated nurses to get paid while making their transition into the field.
Hospitals throughout the United States have faced many challenges due to the coronavirus pandemic, particularly when it comes to a lack of nursing staff. However, despite difficulties, many individuals have become inspired due to the hard work they've seen nurses of today put in during such difficult times.

This content is brought to you by the FingerLakes1.com Team. Support our mission by visiting www.patreon.com/fl1 or learn how you send us your local content here.