October 2021 Sheriff's Monthly Column
Dear Neighbors,
It is Hunting Season, so here is some information on the do's and don'ts: It is illegal to discharge a firearm so that the load passes over any part of a public highway, is within 500 feet of any school, playground, or an occupied factory or church, within 500 feet of a dwelling, farm building or structure in occupation or use unless you own it, lease it, are an immediate member of the family, an employee, or have the owner's consent. You may hunt waterfowl over water within 500 feet of a dwelling or public structures as long as neither is within 500 feet in the direction you are shooting. It is illegal to take or hunt wildlife while in or on a motor vehicle (except by the holder of a Non Ambulatory Hunter Permit), with the aid of a vehicle's lights, on or from any public road, with any firearm equipped with a silencer, with any firearm which continues to fire as long as the trigger is held back (an automatic firearm) or with any semi-automatic firearm with a capacity to hold more than 6 rounds (some exception). A person may not transport or possess a shotgun or rifle in or on a motor vehicle unless the firearm is unloaded in both chamber and magazine. A loaded firearm may be carried or possessed in a motorboat while legally hunting migratory game birds. It is best to have written permission if you are hunting on another person's property. You can get a "Landowner Permission Record" card by visiting the New York State Department of Environmental Conservation website at; http://www.dec.ny.gov/docs/wildlife_pdf/ask.pdf or from an ENCON Officer. Know your target and the background you are shooting into and towards. Safety First!
Winter Driving: Slow down, allow extra travel time, and display your headlights and taillights when driving in extreme weather conditions to comply with the law and for your safety. Make sure your tires have good tread, air pressure is sufficient, place extra clothing in your vehicle and keep your gas tank at least half way full. Warm your vehicle up, clean off all the snow and ice so you can see 360 degrees around your vehicle. Drive with your headlights and taillights on. Leave plenty of distance between you and the vehicle in front of you and move as far as possible to the right portion of the roadway when a snowplow is approaching. Remember it is impossible and economically infeasible for the state and town highway departments to have roadways free of snow and ice with our winter weather conditions. Please drive slowly and safely this winter.
Statistical Information: In September 55 males and 4 females (59 total) were committed to the jail facility, 84 transports, 5,625 inmate meals were served and $27,644.25 was collected from 6 inmates released on bail and fines. Inmates worked a total of 1,285 hours of labor in laundry, facility cleaning and food service. The Jail Facility boarded in 17 inmates from Cayuga County (1), Ontario County (2), Seneca County (14) Sheriff's Offices and secured 23 parole violators. Court Security Officers cleared 1,177 people entering the Hall of Justice through the magnetometer, securing 18 weapons and 34 other contraband items similar to TSA airport security (firearms, ammunition, knives, scissors, cell phones, glass bottles, umbrellas, helmets, hand tools, etc.). Deputies traveled 103,877 miles on patrol, investigating 69 motor vehicle collisions in which 7 people were injured, 54 crash investigations, 1 missing person, 16 animal complaints, 1,148 miscellaneous complaints, 6 major crimes, 298 minor crimes, 5 fire investigations, 451 all other complaints totaling 1,979 for the month. Deputies issued 164 traffic tickets, 6 DWIs and made 109 violation, misdemeanor and felony arrests, and 22 mental health arrests. The Civil Office processed 52 legal papers and 87 Family Court orders, handled 2 evictions, received $111,032.54 and paid out $109,522.46 to creditors. $10,012.39 was remitted to County Treasurer's Office for the County's General Fund.
STOP-DWI Report: Wayne County Law Enforcement charged 23 people with DWI in the month of September, Newark Police Department 1, Sheriff's Office 6 and New York State Police 16. Please drink responsibly!
Schools and Training: Deputy Brandon Burnett Instructor Certification Course for Aerosol/Chemical, Impact, Flashbangs/Stingball in Elmira, Deputy Thomas D'Amato and Deputy Theodore Kugler attended the Basic Crash Management Course in Oriskany, Deputy Thomas Munzert attended SWAT Operator Selection Course in Jamesville, Sergeant Vance Carr, Sergeant Joseph Hendler, Sergeant/Investigator Zachary Aunkst and Deputy Travis Dunn attended Firearms Instructor Course in Ontario County, Sergeant/Investigator Brian Pitt and Sergeant/Investigator Caley Gaziano attended the Evidence Specialist Course in Canandaigua, Lieutenant Matt Ryndock, Deputy Sam Ross and Senior Account Clerk Cindy Tyler attended the Civil Refresher School at the Monroe County Sheriff's Office in Rochester, Lieutenant James Miller and Correction Officer Donald Dennie attended the Black Creek Sallyport Conference in Syracuse, Deputy Thomas D'Amato and Deputy Theodore Kugler attended an Intermediate Crash Management Course in Oriskany, Lieutenant Matt Ryndock, Sergeant/Investigator Caley Gaziano and Sergeant/Investigator Anthony Senecal attended the SWAT Operator Course Graduation for Deputy Munzert in Jamesville, Lieutenant Tammy Ryndock and Lieutenant Matt Hilkert attended the NYSSA Law Enforcement Supervisor's Conference in Saratoga, Sergeant/Investigator Zachary Aunkst and Deputy Travis Dunn attended the Reality Based Training Instructor Course in Clinton, Sergeant Joseph Roeland, Sergeant Laura Elsbree, Deputies Brandon Burnett, Mason Craine, Robert Harkins, Thomas Radka and Jesse Wilson attended the Breath Analysis Operator Course in Canandaigua, Undersheriff Jeff Fosdick, and I attended the FLLEA Executive Development Seminar in Varysburg.
Sheriff's APP: Search Wayne County NY Sheriff to download the mobile app onto your smartphone or tablet. It is available free of charge from the iTunes and Google Play (Android) app stores. The new app will help Wayne County citizens stay tuned to important information from the Sheriff's Office. After downloading the app onto your smartphone, you can receive alerts, news, and resources.
IF YOU SEE SOMETHING, SAY SOMETHING: Call 911 to report any suspicious activity.
Social media (Facebook, Twitter, etc.) is used to inform you of events and arrests that would be released to the media, but timelier to keep you informed. Social media sites are not used as an official communication tool. Concerns and inquiries should be directed to me by calling 315.946.5797, by email at [email protected] or by mail: Sheriff Barry Virts, 7376 Route 31, Suite 1000, Lyons, New York 14489. If you have a complaint, that is an emergency or time sensitive, call 911 to have law enforcement respond immediately.
Visit us at our social media sites; Facebook page "Wayne County Sheriff's Office" and two Twitter accounts; @SheriffVirts and @WayneCoSheriff and website; www.waynecosheriff.org.
Please contact me at 315.946.5797 or at [email protected] with any questions or concerns you may have.
Sincerely, Barry Virts, Sheriff
---
---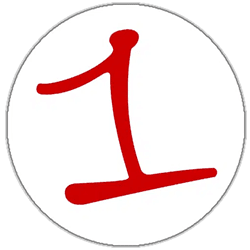 FingerLakes1.com is the region's leading all-digital news publication. The company was founded in 1998 and has been keeping residents informed for more than two decades. Have a lead? Send it to [email protected]