Will the delta plus variant of COVID-19 prompt new economic restrictions and lockdowns across the world?
A new mutation of the delta variant is under investigation by scientists. Much is unknown about the variant, but that hasn't stopped health officials from sounding the alarm. Delta plus has not been identified as a 'variant of concern' by the World Health Organization.
There are concerns among scientists and experts that AY.4.2 could be more transmissible and render COVID vaccines useless. However, that isn't making the idea of another lockdown any more acceptable to Americans already frustrated with government response to the pandemic.
Where was delta plus first spotted?
It was first identified in the U.K. where health officials are beginning to study it. At this point, it's too early to tell how severe the mutation is, or if the risk is truly greater than the regular delta variant.
Dr. Scott Gottlieb said in a tweet after the discovery that it wasn't cause for 'immediate concern'.
"This is not cause for immediate concern but a reminder that we need robust systems to identify, characterize new variants. This needs to be a coordinated, global priority for COVID same as similar international efforts have become standard practice for influenza."
How common is delta plus variant in the U.K.?
At this point, officials say delta plus accounts for around 6% of total infections. This of the total number of infections and cases that were genetically sequenced.
Infections are rising rapidly there and in other parts of the world as vaccine distribution lags.
Is delta or delta plus the most dominant variant globally?
The delta variant remains the primary spreader of coronavirus. The alpha variant, which was the original virus that spread from China to Europe, then the U.S. has largely been eliminated. The delta variant continues to spread at a concerning pace across the world.
That variant was first discovered in India.
Why does delta plus pose a risk?
AY.4.2 is being blamed for a growing COVID crisis in Europe. Delta plus has even prompted some health experts to call for renewed lockdowns and restrictions there.
"This sublineage is currently increasing in frequency," the U.K.'s Health Security Agency said last week. "The week beginning 27 September 2021 (the last week with complete sequencing data), this sublineage accounted for approximately 6% of all sequences generated, on an increasing trajectory. This estimate may be imprecise … Further assessment is underway."
Coronavirus cases have been rising and spiking in the U.K. for weeks. Between 40,000 and 50,000 new infections are being reported each day.
Heading into the winter months – where people spend more time indoors with groups of other people – the delta plus variant is a major concern.
A more infectious variant that has the opportunity to spread across the globe could undermine vaccine efficacy.
What are people saying about delta plus and the prospect of another lockdown?
Delta plus might have the attention of scientists and researchers – the COVID variant isn't moving the needle in the U.S.
Americans remain focused on getting the economy running again and resuming pre-pandemic life. Especially as the holiday season approaches.
"This will be the first normal Thanksgiving or Christmas we've had in two years," Meagan Altanzo told FingerLakes1.com. "We're vaccinated, we've followed the rules, and we've been patient."
When asked if a new variant or restrictions from the state or federal government would change her family's plans – the answer was abrupt.
"No," she responded. "We've done all the things we're supposed to do. If a new variant is going to come along every few months and bring us back to the beginning, then we just need to live with it."
That sentiment is shared among a growing percentage of Americans, who quickly grew frustrated with lockdown and economic restrictions aimed at tamping down coronavirus.
"It's been a long process for everyone," Meagan added. "It's time to live with this if variants continue to pop up in other parts of the world."
---
---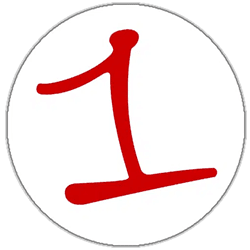 FingerLakes1.com is the region's leading all-digital news publication. The company was founded in 1998 and has been keeping residents informed for more than two decades. Have a lead? Send it to [email protected]