The pandemic started with a patient zero and the first strain of COVID-19, but today we have the Alpha Variant, Beta Variant, Gamma Variant, Delta Variant, and a few others that have popped up along the way.
According to the CDC, the variants and mutations were to be expected.
The CDC's website says that through mutation, new variants emerge and can disappear or persist.
Each variant the CDC discovers is labeled as "variant of interest," "variant of concern" or "variant of high consequence."
"We will probably have a variant of what we call a variant of interest identified every few weeks," Chicago Department of Public Health Commissioner Dr. Allison Arwady said.
Arwady says that's how the virus works- a variant of interest means researchers have seen a number of the same genetic mutations occur and they should watch it.
A variant of concern shows an increase in its transmission and creates a more severe disease resulting in hospitalization and death.
When the variant starts making people sicker and spreading rapidly as well as evading treatments, it becomes a variant of concern.
A variant of high consequence is a strain that can evade a vaccine entirely.
There are no variants of consequence at this time.
So, what are the variants currently being watched by the World Health Organization?
Variants of concern
The following variants are labeled as variants of concern:
Alpha Variant:
This variant, originally labeled B.1.1.7, was identified in the U.K. and became the most common variant in the United States before Delta took over.
The CDC says this one spreads faster and can cause greater illness and/or death.
Vaccines are working against this variant overall, though breakthrough cases have been reported.
Beta Variant:
This variant was labeled first as B.1.315 and identified in South Africa.
While this variant spreads faster than other viruses, it is not showing evidence of greater illness or death.
Vaccines are effective even though breakthrough cases have been reported, and some monoclonal antibody treatments aren't working as well.
Gamma Variant:
This variant was originally labeled as P.1 and found in Japan and Brazil.
It appears to spread faster but does not cause more serious illness or death.
Some monoclonal antibody treatments do not work as well with this variant.
Delta Variant:
Delta was first labeled as B.1.617.2 and identified in India. Its currently the most common strain in the United States.
This strain spreads faster and may cause more serious illness and death.
Experts say this variant is better at finding the more vulnerable people due to its quick spread, and that it's a threat to younger people.
The vaccine works against Delta even though there are some breakthrough cases. It can also be spread by vaccinated people.
Right now the Delta variant makes up for 99.1% of the cases in the United States.
Delta Plus:
There are sub-variants of the Delta variant that are labeled as AY.1, AY.2, and AY.3.
They are informally referred to as Delta Plus and there have been only a few cases. The original Delta variant outcompetes its subvariants.
Variants of interest
Eta Variant:
This has only been seen in the U.K. and Nigeria. It may evade some monoclonal antibody treatments and has not been seen in the United States.
Iota Variant:
This variant has been found in New York and is being monitored due to the ineffectiveness of bamlanivimab and etesevimab monoclonal antibody treatment, though it is unknown what other treatments will do against this strain.
Lambda Variant:
This variant is not listed by the CDC, but is by the WHO.
It's been seen in 29 countries and may spread faster than previous strains.
This virus was first detected in Peru in December of 2020.
Mu Variant:
This latest variant has just been added to the list and contains genetic mutations that indicate treatment and vaccines may not work as well against it.
"This variant has picked up a bunch of mutations, that's what we call evolution and selection, etc. So as much as this virus has been growing with us it has learned to adapt to the immune responses that we have, and that's concerning because that is exactly how we are trying to defeat it," said Dr. Davey Smith, Chief of Infectious Diseases at UC San Diego.
This strain needs to be studied more to determine if it spreads easier and can cause greater illness and death.
According to the WHO, Mu is beginning to dominate Colombia, making up 39% of cases and Ecuador making up 13% of the cases.
Mu only accounts for less than 1% of cases in every state but Alaska in the United States. Overall it's less than 0.5% of cases for the entire country.
Another new variant causing concern has been identified as C.1.2, detected in May of this year in South Africa and is more mutations away from the original variant discovered in Wuhan than any other variant.
C.1.2 has been found in England, China, the Democratic Republic of the Congo, Mauritius, New Zealand, Portugal and Switzerland.
It originates from a variant discovered in January, C.1.
---
---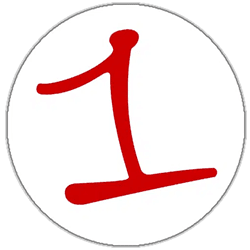 FingerLakes1.com is the region's leading all-digital news publication. The company was founded in 1998 and has been keeping residents informed for more than two decades. Have a lead? Send it to [email protected].