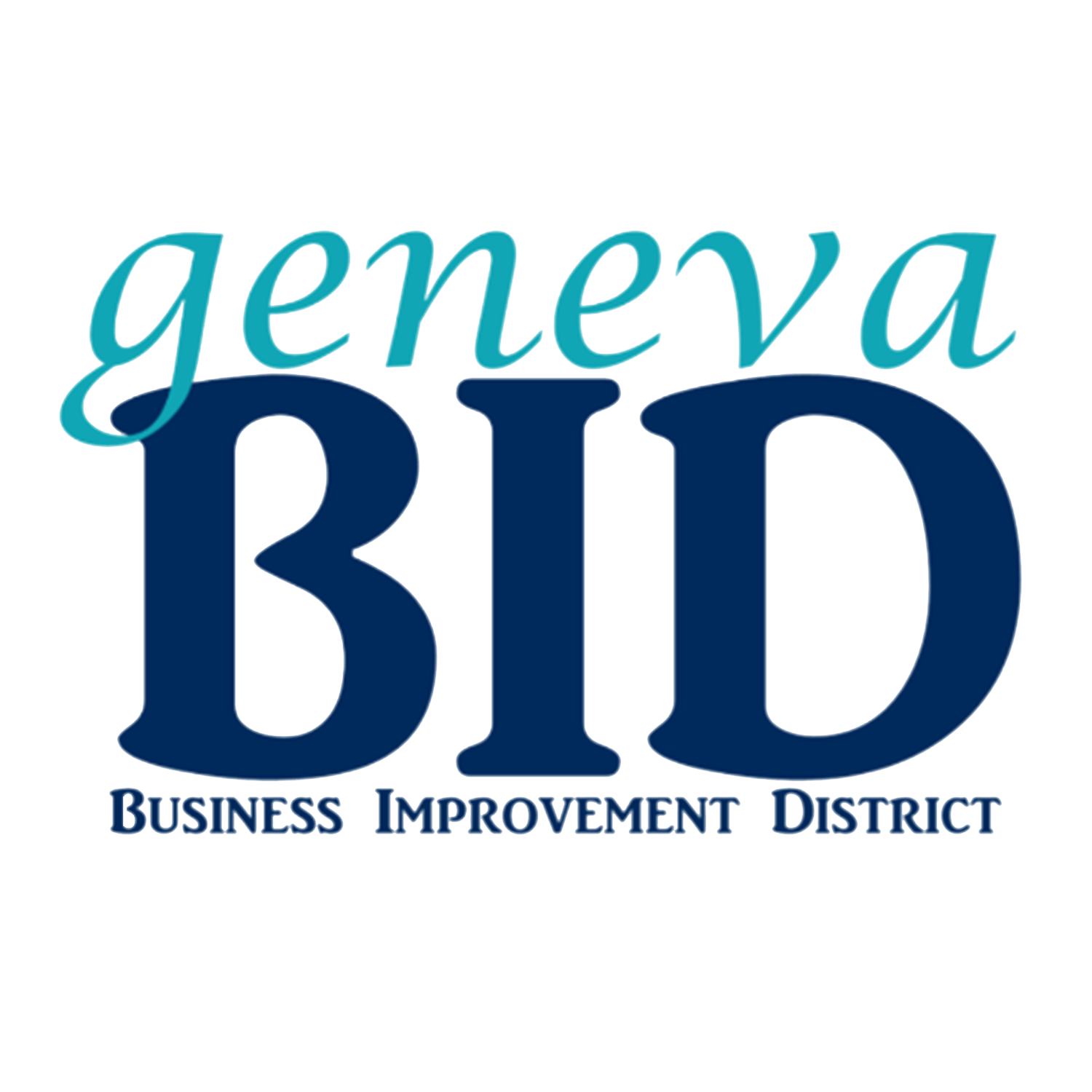 The Geneva Business Improvement District (Geneva BID) today launched its new website featuring interactive technology to help property owners and merchants engage customers and visitors, while empowering business success. The Geneva BID partnered with Brightr Technology to integrate emoji-driven maps and guides, and e-commerce capabilities to foster greater visitor engagement.
The Geneva BID continues to upgrade both its brand and merchant empowerment activities, which led to the new website. Previous Geneva BID websites, and many sites in the tourism industry, rely on static content to tell the story of what's available downtown or in a given market. But consumers are increasingly looking for interactive tools and mobile applications when deciding where to dine, shop or spend their free time.
The new Geneva BID website is designed with both property owners and merchants, and consumers and visitors in mind. The goal is to help visitors find and experience downtown businesses, while also empowering merchants to open, expand and succeed.
Geneva BID Executive Director Michael Mills met the founders of Brightr Travel through their connections to Hobart College – they all graduated from the Geneva school. "I spent my career in public relations and marketing and understand the power of digital platforms to a consumer-facing organization's mission so was keen to upgrade our brand and technology immediately after taking lead of the Geneva BID in March of 2020," said Mills. "The Brightr team was going through a pivot of their business and it coincided with our needs and presented the opportunity to collaborate on this new, powerful tool."
The revamped Geneva BID website includes a new URL, www.genevadowntown.com, and several updated features. The "Services" page is set to become a "one-stop-shop" for property owners and merchants, featuring access to documents like signage guidelines and building permits. The "Businesses" page spotlights local downtown merchants and details the services they offer. An updated "News" page helps people know what is going on downtown, and to access critical information like available rental and sale properties.
The "Map" page is the crown jewel of the rebooted site, and it is powered by Brightr Travel's technology. This location-based platform enables destination marketing organizations like the Geneva BID to boost visitor engagement and retention through emoji driven maps and guides, while also increasing revenue for local merchants through local event ticketing, deals and specials. The map is updated in real-time to feature all downtown merchants. The map will soon be available as a mobile app.
This past year presented a number of challenges for communities like downtown Geneva that want and need to communicate critical information to local residents, businesses and travelers about what's open, what's available and how to take advantage of these resources. Brightr seeks to support communities in their time of need and to prepare them for a return to normalcy in the future.
"Brightr gives organizations like the Geneva BID the control they need to not only adapt, but to thrive during these rapidly changing times," said Brightr Travel Co-Founder Matt Mason. "The Geneva BID now has a more intuitive and impactful way of highlighting the variety of things available to the Geneva community, and also has a more flexible system to be prepared for a brighter future."
"Geneva provided me with some of the most memorable moments of my life," said Brightr Travel Co-Founder Nick Henkin (HWS'12). "While it may not be your typical college town, I have yet to come across another area that offers a downtown dining, bar and retail scene framed by the beauty of the lake like Geneva, which is truly a hidden gem. By partnering with the Geneva BID I'm hoping others will get the opportunity to experience the same things that made Geneva so special to me."

This content is brought to you by the FingerLakes1.com Team. Support our mission by visiting www.patreon.com/fl1 or learn how you send us your local content here.