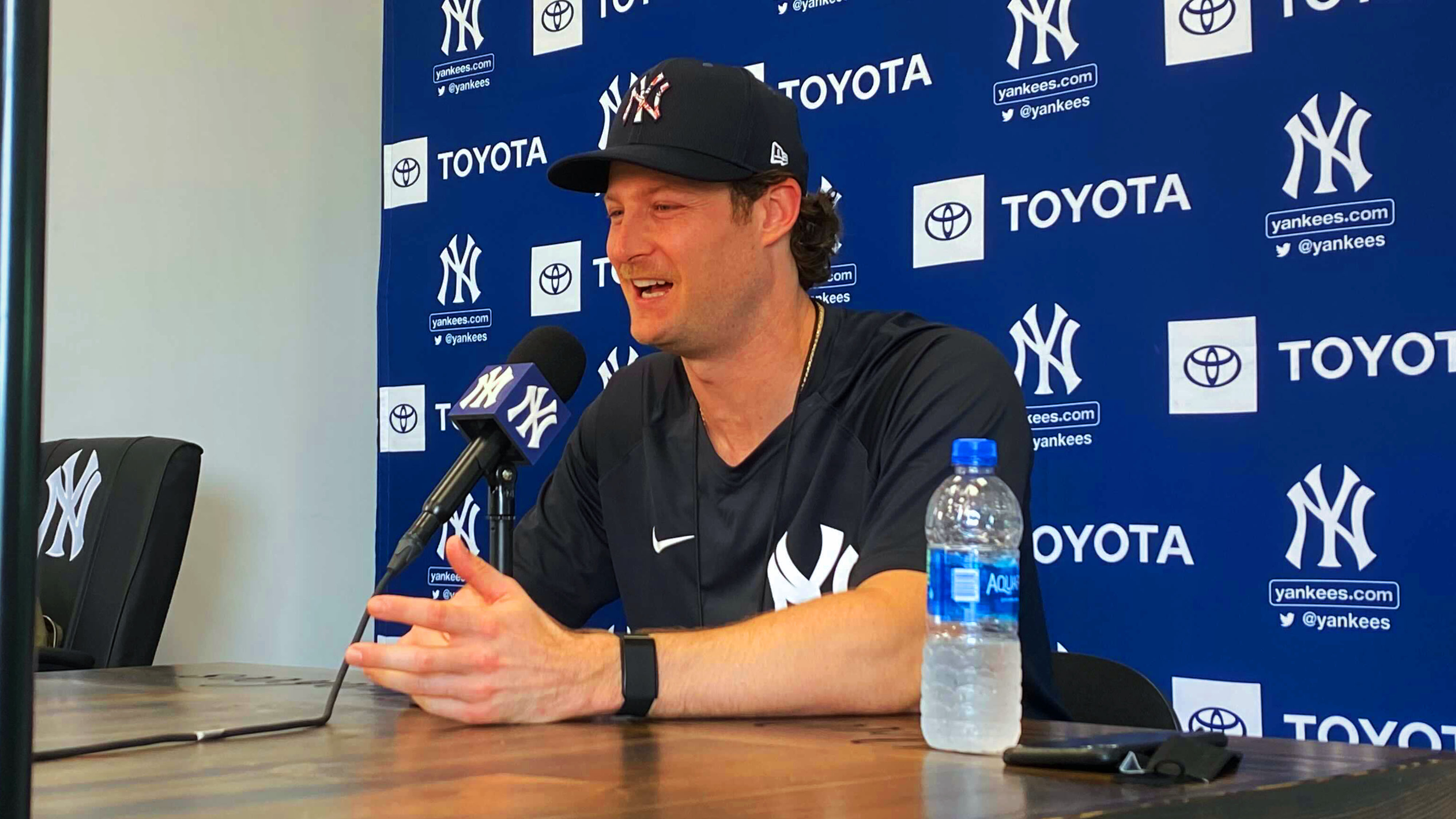 Gerrit Cole will probably be asked about Corey Kluber, Jameson Taillon and the rest of the rotation behind him more than once, as there are question marks regarding it this season.
It stems from flashbacks of the Yanks not having much consistency after Cole in 2020, with James Paxton out because of injury, Masahiro Tanaka pitching up-and-down all year and other young arms trying to get their feet wet in the league.
The first of the queries came on Thursday during Cole's first media session at spring training in Tampa, where he was asked about his potential concerns with the rotation. He simply said it's not his job to worry about that.
"I don't have any concerns," Cole said with a smile. "It's not really my job to be concerned about the other guys. I'm just here to root them on and be a good teammate. So, the work ethic is there. The discipline is there. The talent is there. Obviously, they're going to have to overcome some adversity and they're in the process of doing that themselves right now. So, the most important thing for me is to be by their side and encourage them."
And it's easy for Cole to do that with Corey Kluber and Jameson Taillon, the two pitchers expected to follow him in the rotation. Taillon, for instance, was a close friend and former roommate of Cole's during their time with the Pittsburgh Pirates. Winning two Cy Youngs in the past, Kluber is also someone who Cole watched and studied coming into the league.
But the questions about these two after both sustaining injuries over the past couple seasons are warranted. However, Cole sees what they are capable of doing in New York.
"Corey's a true craftsman. Always enjoyed watching him pitch I think along with quite a lot of people. I think Jameson is in a really good spot. Really encouraged," Cole said.

Kyle leads sports coverage and hosts the Concrete Jungle podcast. Have a lead or question? Send it to [email protected].