The Burdett Volunteer Fire Department was honored with an American Red Cross-Finger Lakes Region "Real Heroes Award" earlier this year. The award honors organizations which have shown courage, dedication and unselfish character through acts of heroism in our community. The Village of Burdett sponsors the all-volunteer fire department that provides fire coverage for 355 village residents and 1,055 properties in the Town of Hector. The BVFD fire district covers 55 square miles with a membership of fifty.
Burdett has the highest recruitment numbers for new members and the highest stability of older, experienced members. 6 members have been members for over 50 years. Burdett was one of the first departments in Schuyler County to welcome women as firefighters. 20% of its active members are women, who meet the same levels of training and readiness as all firefighters.
In 2019, Burdett firefighters rescued a kayaker who was caught in a storm on Seneca Lake, after his kayak overturned. Rescuers brought the victim to safety and then performed CPR.
In 2019, Burdett hosted 17 fire trainings with a total of 51 department hours and 1,401 individual firefighter hours and 9 rescue trainings with a total of 20.5 department hours and 269 individual firefighter hours. As with all volunteer fire departments, work bees play an important role. Last year, Burdett Fire Department work bees generated 140.5 department hours and 1,401 individual firefighter hours.
In 2019, Burdett firefighters responded to 223 Alarms (92 EMS; 20 MVAs; 20 service calls; 3 grass and brush fires; 6 automatic alarms, 14 Hazardous Conditions; 1 House fire; 3 general category fires; 3 smoke investigations; 1 water incident; 4 flooding events, 3 barn fires, 53 mutual aid responses to other fire companies. Total Department Hours: 204; Total individual firefighter hours: 2,047.
Burdett firefighters provided mutual aid to other departments 63 times, while requesting mutual aid 17 times. Burdett firefighters have a large commitment not only to residents in our fire district but have demonstrated continued support to fire districts in surrounding communities when called upon.
The fire department is the heart of the community, hosting 8 fundraisers each year: 5 breakfasts (Valentine's Day, St. Patrick's Day, Easter, Mother's Day and Father's Day), 1 Chicken BBQ, 1 dinner dance and a Squirrel Derby. 2019 was the Village of Burdett's Bicentennial year, with a daylong celebration June 2nd. The Fire Department served 400 people in a free community dinner. 2019 also included a golf tournament and a food concession stand at Burdett's first annual Arts and Crafts Holiday Fair. Firefighters donated over 1,000 hours to these events.
Jason Kelly has served 21 years as fire chief. This leadership stability, along with taxpayer support, support of the village board, members of the Burdett Fire Department and the Town of Hector Board, facilitated construction of a new Village Hall and Fire House that opened in April, 2019.
The fire district extends across 2/3 the width of Seneca Lake. During an extensive August flood last year, BVFD fire and rescue teams had to borrow a boat to help rescue residents with lake front property whose access roads had washed out. In view of changing weather patterns, the Village Board gave priority authorization to the fire department's request for the purchase of a pontoon boat for lake and lakeshore rescue. Recently, the department purchased a new pumper truck.
Through the years, Burdett volunteer firefighters have sponsored youth programs for our fire district. This includes a Halloween Parade and Party, delivery of Christmas packages to children from Seneca Santa on Christmas Eve, and teaching, with other area fire departments, the "Learn Not to Burn" fire program in elementary school. There is also a Junior Firefighters program which currently has 5 members. Although they haven't documented their many hours with these programs, the support of youth is evident by their presence.
If a fire alarm goes off, the firefighter that is the closest goes directly to the scene to assess the situation while the others grab necessary equipment and arrive on scene within a few minutes.
Community service and volunteerism are strong traditions in Burdett, a community that recognizes the special dedication and continued sacrifices of its volunteer firefighters. This selfless service has been passed from generation to generation. Burdett firefighters continue to thrive and protect our community beyond measure.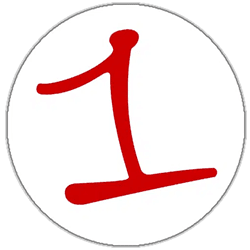 FingerLakes1.com is the region's leading all-digital news publication. The company was founded in 1998 and has been keeping residents informed for more than two decades. Have a lead? Send it to [email protected].