The state Public Service Commission ruled today that Greenidge Generation LLC's use of unmetered electricity to drive banks of computers that mine Bitcoin at its Dresden power plant is not subject to PSC regulation.
The company had asked the commission to issue exactly that legal opinion, and it won a 5-0 vote, with only one commissioner voicing any qualms.
The decision sweeps away potential legal questions about Greenidge's recent plunge into cryptocurrency, even as it ducks environmental consequences. 

The company, owned by the Greenwich, Conn.-based private equity firm Atlas Holdings,  announced March 5 that it had started mining $50,000 of Bitcoin a day.
That marked the first of several splashes in the cryptocurrency trade press — photos included (see above). In early April, it announced that it was selling Bitcoin computer capacity, or "hashpower," on the open market, a deal that Bitcoin.com touted as "a watershed moment for bitcoin mining."
Meanwhile, Greenidge's website was promising that its "permitted" behind-the-meter power "meets all applicable regulations."
The PSC's 10-page declaratory ruling released Friday afternoon puts those activities and claims on firmer legal footing. It explicitly states that Greenidge's installation of computer and transmission equipment at the plant for "on-site data processing by commercial tenants" is not subject to PSC regulation.
The commission acknowledged a flurry of last-minute comments from local environmental groups and some 90 individuals but ultimately dismissed them. 
The commenters voiced worry that increased power generating activity for the data center would mean more more fish sucked into giant coolant system pipes, more hot water discharges into Seneca Lake and more greenhouse gases (GHG) that the Cuomo Administration has vowed to phase out.
But environmental issues are "beyond the scope" of today's decision, the declaratory ruling stated. Such rulings "are not 'actions' within the meaning of the State Environmental Quality Review Act … and, therefore, they may be issued without further SEQRA review."
Commission chair John Rhodes made no comment on the Greenidge matter.
Commissioner John B. Howard did state that the case "portends something we should be very careful of."
"I think our partners in the environmental regulatory realm need to be (alert), particularly as we decarbonize our generation system," Howard added, referring to the state Department of Environmental Conservation, which has regulated Greenidge with a light touch. 
Howard said older, less efficient generating units will enviably have to hunt for new customers to continue operations. 
"However, finding high-load data servers running on fossil generation I don't think is a very good long-term play," Howard said. Moments later, he voted to grant Greenidge its regulatory pass.
Members of the environmental group Fossil Free Tompkins would understand Howard's reservations, particularly in light of the state's recently enacted Climate Leadership and Community Protection Act.
"This inefficient old power plant will increase operations, increase use of fossil fuels, and increase GHG emissions," said Irene Weiser, coordinator of Fossil Free Tompkins. "I don't see how they can get away with this in the face of CLCPA,"
"This fight is far from over," Weiser added. "We are exploring options on how to proceed, and we won't stop until we are sure the planet and Seneca Lake are protected."
Other groups, including Seneca Lake Pure Waters Association and Seneca Lake Guardian, focused their formal comments on Greenidge's inefficient "once-through" cooling system that discharges up to 134 million gallons of heated water a day into the lake.
SLPWA, which has 700 members and fields a team of several dozen volunteers who monitor Seneca for harmful algal blooms, said increased warm water discharges are likely to fuel more toxic blooms. SLPWA president Jacob Welch had urged the commission not to be fooled by Greenidge's "machinations."
Nearly 100 other comments were filed in opposition the Greenidge's petitions this week  after an activist noticed the item on today's "consent agenda."
The formal declaratory ruling acknowledged those objections but dismissed them as both late and non-germane.
The PSC accepts responses to petitions for 21 days. Apparently, people were unaware that Greenidge had filed its petitions in November 2019 and January 2020, or unaware of the PSC's comment rule, or both.
Peter Gamba, president of Committee to Preserve the Finger Lakes, said the PSC failed to comprehensively evaluate the implications of the Bitcoin mining operation.
"They need to do a more thorough job," Gamba said.
[mantius]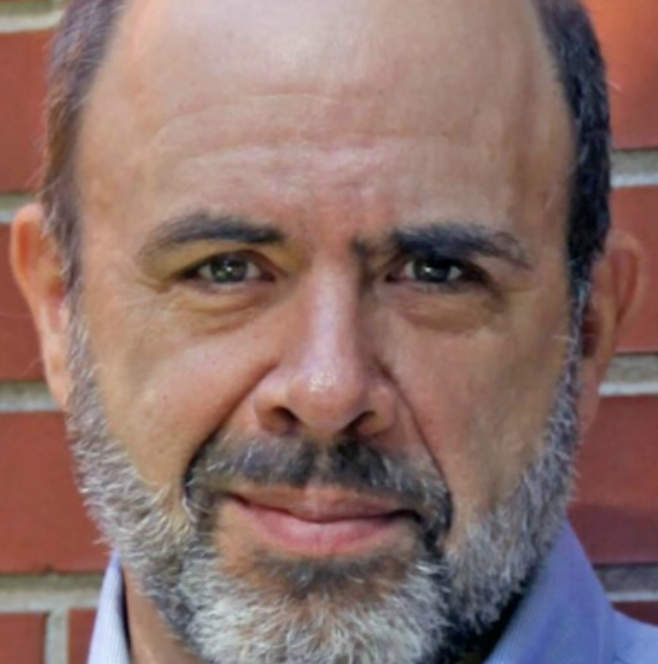 Peter is a three-time Pulitzer nominated reporter covering environmental issues through his first-of-its-kind digital publication The Water Front. He's won an array of Associated Press, UPI, and Society of Professional Journalist awards. His reporting on environmental issues continues to be featured in prominent New York publications and is available on FingerLakes1.com through an exclusive content partnership. Have a question or lead? Send it to [email protected].