Over an hour of debate was sparked during this week's meeting of Seneca County's Public Works Committee.
It all came down to a settlement owed to the Seneca Lake Water District in Varick. Last fall, the committee recommended that Seneca County settle it – by paying $122,000. The rogue bill was caused by a broken meter, which was also debated at length in 2017.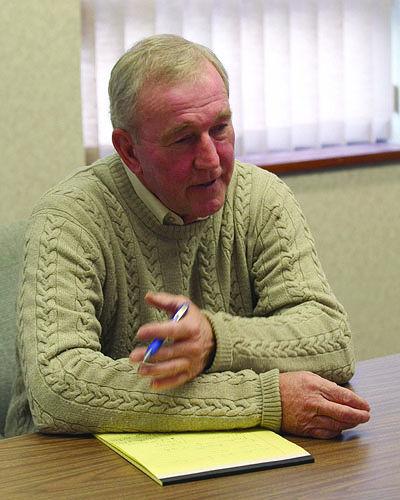 Varick Supervisor Bob Hayssen said after the lengthy session that the whole thing could have easily been avoided.
The Board of Supervisors had earlier decided on the $122,000 figure, after research by public works determined that between $107,000 and $137,000 was owed to the district. In absence of the payment two years ago, when it was due – Varick raised water rates to compensate for the losses in 2018.
Supervisor Hayssen says it was the County's fault; and the fault of the former County Manaer – who he believes led the supervisors astray in the process.
Last month the Board made payment of the $122,000 contingent on Varick rescinding the water rate hike, which was officially listed at 7.5 percent. Complicating the matter, the two Towns ultimately impacted by the rate hike, which is on out-of-district users – were Fayette and Romulus.
Fayette Supervisor Cindy Lorenzetti and Romulus Supervisory David Kaiser lead those communities; and both expressed an earlier desire to see that rate hike rescinded at earlier sessions.
Both of those communities buy their water from Varick. Varick purchases their water from Seneca County; and Seneca County purchases their water from the village of Waterloo.
It's complicated, and part of the reason why Supervisor Lorenzetti says the County needs a water authority. Board of Supervisors Chairman Bob Shipley agrees; and made studying a water authority a legislative priority for 2019.
As for the ongoing water dispute – Varick didn't rescind the rate hike, which prompted three members of Varick's Town Board to show up at the County meeting. Tom Fox, Eric Reigel and Ben Freier were present – including Supervisor Hayssen.
"I thought we were on the right path. There was a figure we agreed upon that the county owed us. The committee okayed it, but it was derailed," Fox said during the meeting. He went on to say it felt like a 'threat' when Supervisor Lorenzetti showed up to their Town meeting the night they were anticipated to act on the water rate issue.
"That did not set well with us. It was like a threat," Fox said. "We are here to negotiate and avoid litigation by resolving this and moving forward."
Lorenzetti said she wanted to see what was right done for the taxpayers and users involved.
Kaiser said he opposed the payment because the Varick Town Board didn't follow through on their promise. "It hurts people in the hamlet of Romulus. They pay a lot for water as it is," Kaiser said, adding that the Seneca Lake Water District has a substantial surplus and doesn't need to raise the extra money. "That extra increase is not justified. Why not rescind it and you'll get the $122,000?'"
Kaiser said the committee isn't telling Varick how to handle its business but repeated that many supervisors thought the town had agreed to rescind the rate hike once the $122,000 settlement was agreed upon "in good faith."
"I'm amazed at the lack of communication on this board. This was derailed and we will not be threatened," Fox said, prompting a brief exchange with Lorenzetti.
Shipley urged Varick to reconsider the decision to not reduce the water rate hike, pointing out at the session that most board members would likely support the payment if they did.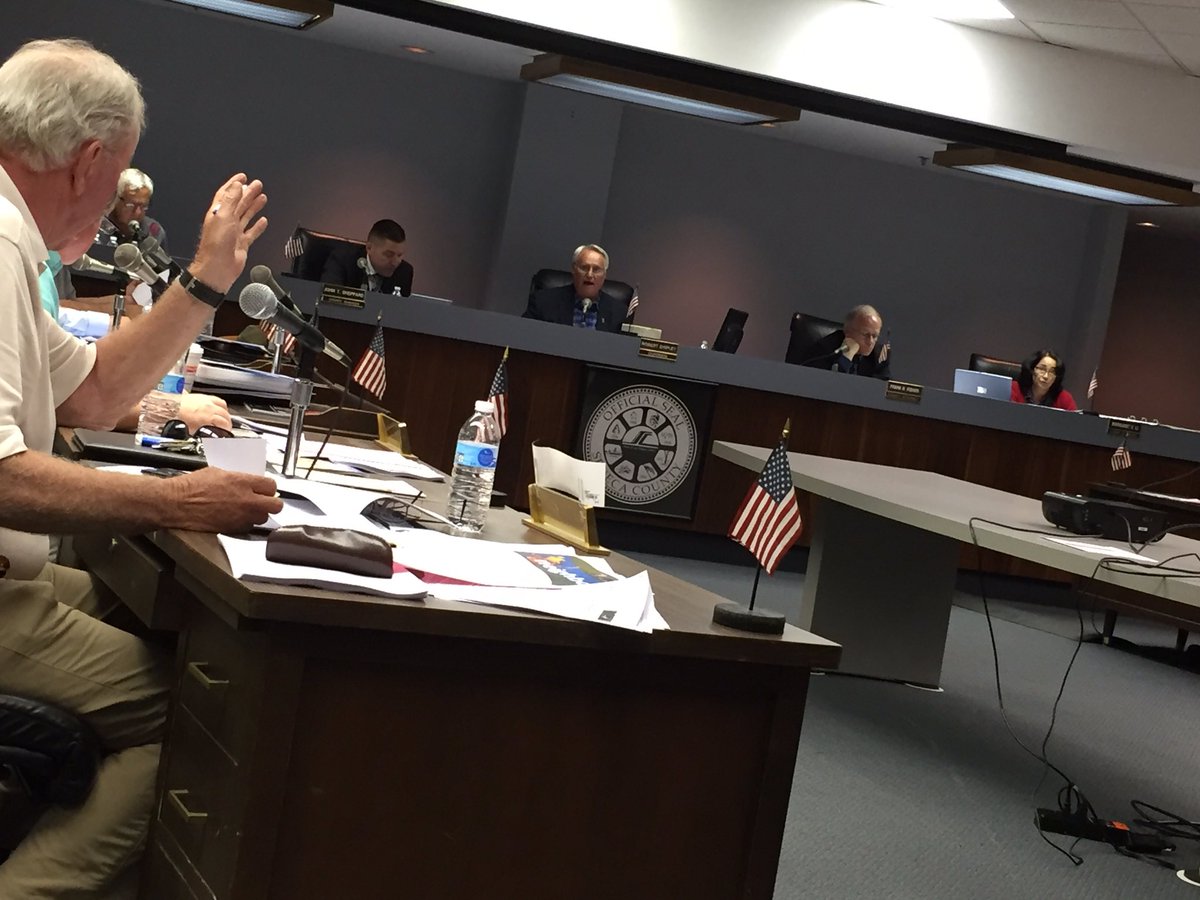 Freier said the town hired a full-time employee to run its district, saying what was a reason for the added rate hike.
A motion to pay the town $107,648 instead of $122,000 was defeated after being introduced following the tense debate. Junius Supervisor Ernie Brownell made a motion to pay the $122,000, which passed by a 3-1 vote.
Lorenzetti was opposed; and later questioned the number of Varick Town Board members who were present. "They formed a quorum," she said after. "Did they provide legal notice to their residents about that – like open meeting law requires?"
Hayssen says it was legal; and former County Attorney Frank Fisher had ruled on that issue before. "When Varick and Fayette were suing Seneca County, Frank Fisher said we were allowed in the room for execute sessions," he explained in an email.
He also notes that even more rate hikes are likely, as Waterloo is expected to raise their rates twice in the next two years.
"Varick marks up water by 25 percent to cover the costs of providing water to the Water District, and most-importantly to Five Points," Hayssen explained in a phone call on Wednesday. The cost of managing the system, with the users on it – creates a scenario where Varick, as administrator, cannot afford to have a user like Five Points go days without service if something goes wrong – like last winter in Fayette.
Hayssen says most of the mark-ups and complications are caused by how the County District is managed. Furthermore, he noted that rate hikes and 'wheeling' fees, which are associated with districts that pass water through their lines to other districts in the County – are a big problem at the County-level. "They think Varick is ripping them off, but that's just not the case," Hayssen concluded.

This content is brought to you by the FingerLakes1.com Team. Support our mission by visiting www.patreon.com/fl1 or learn how you send us your local content here.