The On-the-Canals program started three years ago during the summer of 2020. It was a way to stay safe, get outside and socially distance during the height of the Covid-19 pandemic. All while encouraging families to spend time together away from technology.
"Fast forward three seasons, and we're inviting even more guests out," said Shane Mahar, Communications Strategy Manager for the New York Power Authority and New York State Canal Corporation. "We're working with local businesses, we have great partners right there along the Cayuga Seneca Canal, Canal-side experiences out of Waterloo, Stivers Marina, etc., that have really helped us grow this program and attract people to come to the canal system for that free excursions."
This winter, there's snowshoeing and hiking in Macedon and a birding, history and wildlife hike in Waterloo. There are also tours at the Montezuma Audubon Center and in Oswego.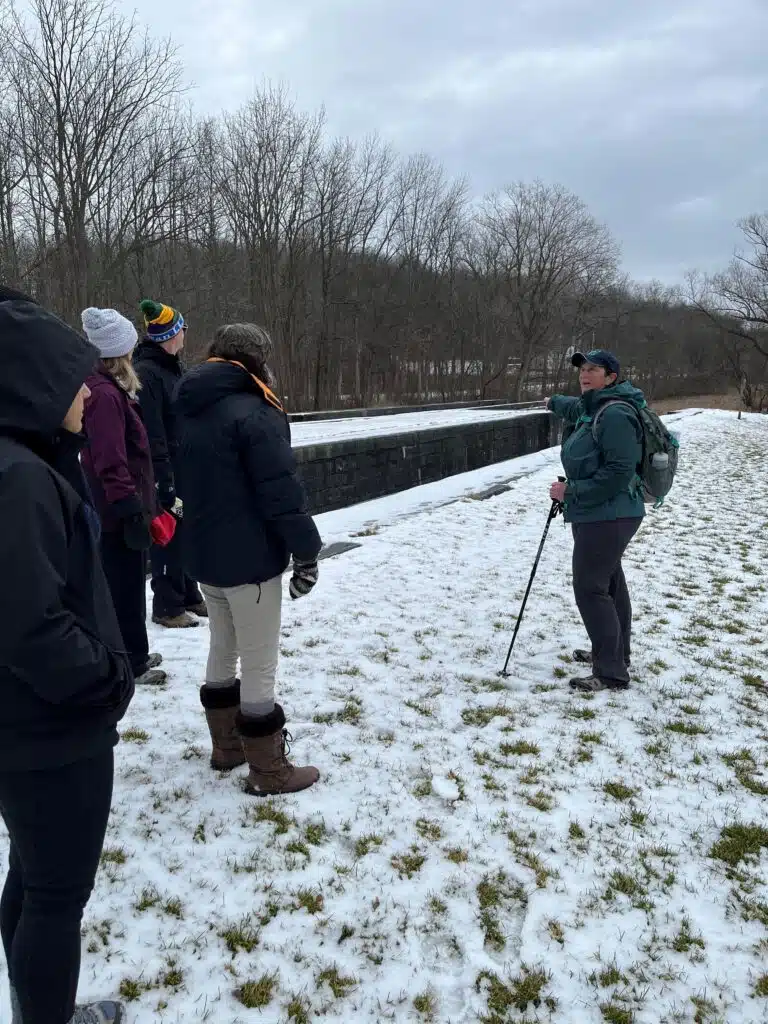 "You'll learn about the construction of the canal system, the history of the local communities that grew up along its banks," he said.
"The great part of this program is we are bringing people to these canal-side communities," he added. "We are bringing them to a downtown. They may come participate in one of these are excursions and they may find a local coffee shop or a bakery or a restaurant for lunch after. Or maybe go shopping in one of the downtowns. So that's the cool part is getting people interested and taking advantage of the canal system and the trails as this recreational asset. And then checking out these cool downtowns and communities."
They will be announcing new activities in May. To find out more or sign up for an excursion, click here.
---
---
Rebecca is a veteran multimedia journalist serving as one of our core reporters in the Finger Lakes region. She is responsible for telling stories that matter to every day Upstate New Yorkers. Have a question or lead? Send it to [email protected].