An array of new laws took effect on January 1st in New York. Those laws, which tackle a range of issues from organ donation and conservation to voting, were championed by advocates in 2022.
One law establishes a program to cover extra costs associated with organ donation for New York residents who donate organs to other state residents. The goal is to eliminate financial barriers to organ donation and reduce wait times for transplants in the face of a shortage of organs in the state.
Another law sets a goal to conserve at least 30% of state land and water by 2030 and requires the Department of Environmental Conservation and the Office of Parks, Recreation, and Historic Preservation to develop strategies and a methodology to achieve this goal in collaboration with stakeholders. The legislation aims to preserve New York's wildlife, forests, and clean water sources.
Voting laws have also been changed, allowing voters to cast a ballot if their registration forms are received by a board of elections at least 10 days before an election (previously the cut-off was 25 days). Forms submitted by mail will be eligible to vote if they are postmarked at least 15 days prior to the election and received by a board of elections at least 10 days prior to the election.
To aid in the identification and apprehension of individuals suspected of killing or seriously wounding a police officer, a "Blue Alert" system has been established. Such incidents will trigger an alert to be issued to law enforcement agencies, media outlets, and the public about suspects who have killed, seriously injured, or pose an imminent threat to police.
In the healthcare industry, a new state insurance law prohibits health care plans from removing a prescription drug from a list of covered drugs during a plan year and requires notification to policyholders if an insurer intends to remove a drug from a formulary. An amendment to Public Health Law expands the timeframe for operators of assisted-living facilities to notify authorities of an anticipated closure of a residence from 90 to 120 days, giving residents more time to find a new place to live.
Additionally, a new section in state Insurance Law prohibits insurers from canceling, raising premiums, refusing to issue, or refusing to renew a policy if one or more claims have been made against the policy during the previous five years as a result of a hate crime against the person or property insured. The law also ensures that perpetrators of hate crimes cannot use the legislation to protect themselves from rate increases or cancellations as a result of the crime they committed.
Finally, a law has been passed to close loopholes that hospitals and other healthcare providers have used to require health care professionals to work consecutive shifts. The law assesses a civil penalty if an employer requires a nurse to work more than their regularly scheduled work hours and requires the employee to receive an additional 15% of the overtime payment for each violation.
Overall, these new laws in New York state aim to address a variety of issues and provide support and protections for residents and healthcare professionals.
---
---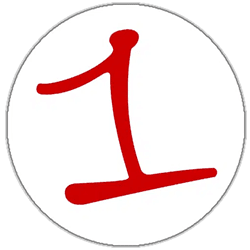 FingerLakes1.com is the region's leading all-digital news publication. The company was founded in 1998 and has been keeping residents informed for more than two decades. Have a lead? Send it to [email protected].