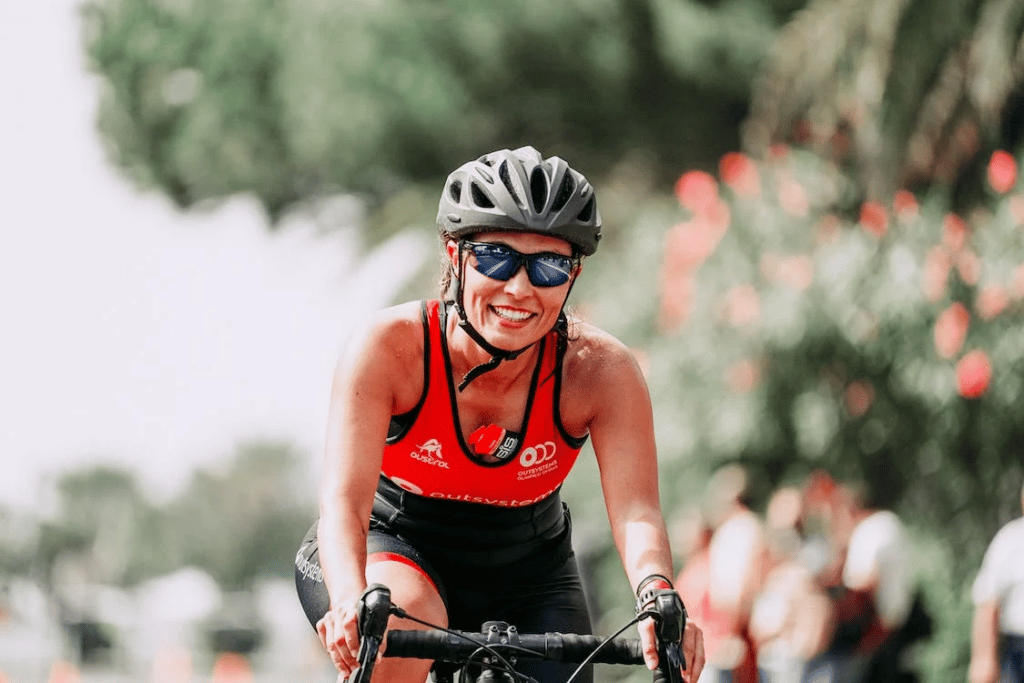 Unisex bikes or bikes made for men sometimes may not fill the bill for women. This definitely happens because of the physical differences in the anatomy of males and females. In this article, we have listed a number of options that you can look into for a much more comfortable and pleasurable bike ride, especially as a woman. Without the right equipment, bike riding can be dangerous as well as uncomfortable. So let's take a look at what you can add for a smoother ride.
The most crucial piece of equipment you can own is a secure bicycle helmet. In case of any accident, the helmet will save your head and because of its strategically positioned vents, it actually keeps your head cool.
It is your obligation to protect your head even if riding a bicycle without a helmet is permitted in your city. Even the most skilled riders occasionally crash. Not to mention, you have no influence over the decisions that other people—including drivers, pedestrians, and animals—make while you are riding.
Make sure the bike helmet you choose fits your head size and riding style while making your choice. Different types of helmets for bikes are available based on the type of ride you want. For casual cyclists, recreational bike helmets may be a cost-effective solution. Mountain bike helmets provide excellent rear head coverage and ventilation to keep you safe in the event of a fall. Road bike helmets are also quick-moving, lightweight, aerodynamic, and well-ventilated.
The law requires you to secure your bicycle whenever you leave it alone on the sidewalk or the street. In this case, you get exactly what you pay for: high-quality locks are expensive, but they deter would-be burglars since they are nearly impossible to break into without the use of power tools.
It is impossible to tell the quality of a lock by its appearance alone. Spending a few dollars on a high-quality lock is a minor thing to pay to prevent the hassle of having to walk home and the far more significant cost of having to buy a new bike if you have to leave your bike in your garage or on the sideway.
It doesn't matter if you're riding on a metropolitan street or a dirt trail; the road is always a dangerous location for a cyclist. There's no bike owner who isn't a little bit on edge when they discover a bolt has come loose due to vibration. Because of this, a multi-tool should be one of your standard bike equipment.
The size, quality, and features of multi-tools can vary widely. The larger ones are meant to be stored at home. If you want to take it with you on the go, though, it should be small enough to fit in your back pocket or saddlebag. If you're planning on picking up a rental bike while on vacation, a compact cycling multi-tool isn't only convenient to bring along, but it also fits easily in your luggage.
Chain Lube
It is always useful to use good quality lube if you want to keep your bike in good shape. You may save money in the future by investing in high-quality chain lube that will keep you safe and extend the life of your chain.
Choosing the right chain lube for your environment and riding conditions is a skill best learned via experience.
Oily wet lubrication is difficult to remove with water. Thus, it is the best choice for wet weather.
Avoid using moist lubrication if you'll be riding in a dusty and dry climate. In the end, you'll have a gunky chain since the oil attracts dust and sand. Try using dry lube instead. This lube is applied wet but needs to dry before you hit the road. It's readily removed by rain, but it will help your bike's chain stay clean for longer.
While you should definitely invest in some reflective clothing and lights if you plan on riding at night or in other low-visibility conditions, you can get by without spending a fortune. Many pieces of cycling gear include reflective tape or other details. Don't assume that the reflectors on the stock pedals and the bike wheel spokes, both of which are standard equipment on most bicycles, are sufficient for your protection. Even different weather and seasons may call for more illuminated lights. You can never be too cautious, so it's smart to equip your bike, helmet, and clothes with extra reflectors. Thousands of rechargeable and battery-operated lights are also available, and some of them even have different flashing and brightness levels. Keep a flashlight handy in case you find yourself riding while it's dark out or in other low-light situations.
Problems with the bicycle's handlebars are a regular complaint regarding bikes marketed toward men or that are unisex. On average, women have slimmer shoulders than men. When the rider's physical attributes are ignored, the result can be a less-than-ideal experience. You should ensure that the handlebars you choose aren't too small, since this might make for a claustrophobic and unpleasant ride.
Because of anatomical variances, women's saddles are wider. Despite pelvic disparities, the most crucial factor in constructing females and making saddles is contact. Men's saddles are longer and thinner than women's. Excessive time spent in the wrong saddle can cause discomfort and damage, so choose carefully. Don't assume that you can be comfortable with any female saddle. There are hundreds of bike saddles for all riding styles, body types, and preferences. High-end bike stores offer trial saddles for free. If you can't locate a comfortable saddle, visit a bike store that offers saddle mapping.
It is always important to stay hydrated. As a female, it is much more important for you to not miss your hydration from time to time as it can lead to various health complications.
Take three gulps of water every 20 minutes. Your need depends on how tough your ride is, so don't hold back if you feel thirsty. Casual cyclists should have an insulated bottle and cage. Mountain bikers should bring a reservoir.
Choose a larger hydration pack than you need. It's never full. When you start long-distance rides, you'll regret buying too tiny.
Conclusion
It is statistically shown that girls and boys ride bikes equally as children but eventually girls give up riding due to discomfort and how most bikes aren't made considering female anatomy. The objective is to fit you with a bike that has been hand-picked and honed to meet the unique requirements of your riding style. Having the "correct" bike is essential because it provides you with increased control, which, in turn, increases the chance that you will have a positive experience and keeps you safe.

This content is brought to you by the FingerLakes1.com Team. Support our mission by visiting www.patreon.com/fl1 or learn how you send us your local content here.