The man accused of stabbing author Salman Rushdie pleaded not guilty Saturday to attempted murder and assault charges.
Prosecutors called the attack preplanned, as the author remained hospitalized with serious injuries.
The attorney tasked with representing Hadi Matar, the man accused of attacking Rushdie, leaving him unable to speak and on a ventilator in the hours afterward, entered the not guilty plea.
He was ordered to be held without bail.
"This was a targeted, unprovoked, preplanned attack on Mr. Rushdie," District Attorney Jason Schmidt said in court.
Public defender Nathaniel Barone complained that Matar was left "hooked up to a bench at the state police barracks," too long. He added that the 24-year-old has the constitutional right of presumed innocence.
The good news for Rushdie was that as of late-Saturday, he was able to speak and off the ventilator. He was still hospitalized with what are being described as serious injuries.
---
Rushdie unable to speak, on ventilator after stabbing attack: Suspect identified and in custody
New York State Police provided an update on the investigation into Salman Rushdie's attack prior to a speaking event in Western New York.
Rushdie was scheduled to speak at the Chautauqua Institution in Chautauqua when he was attacked around 10:47 a.m. on Friday at the venue.
The suspect was identified as Had Matar, 24, of Fairview, New Jersey, who ran up onto the stage and attacked the 75-year-old Rushdie.
Rushdie suffered stab wounds to the neck and chest and was on a ventilator as of late-Friday at a Pennsylvania hospital.
The other speaker at the event Ralph Henry Reese, 73, suffered a minor head injury.
Staff members of the Chautauqua Institution and guests went on stage to assist in holding down Matar until first responders arrived.
A state trooper assigned to the event, who was standing next to the stage when the stabbing took place, took Rushdie into custody.
K9s were used to clear a bag that Matar had in his possession at the event.
The NYSP Bureau of Criminal Investigation, Forensic Identification Unit, Counter Terrorism Intelligence Unit, Chautauqua County Sheriff's Office, Federal Bureau of Investigation and the Chautauqua County District Attorney's Office.
The investigation remains active, according to troopers.
---
Friday 4 PM Update: Author Salman Rushdie in surgery after being stabbed multiple times at event in Chautauqua
Novelist Salman Rushdie was stabbed multiple times on Friday by a man who rushed the stage at a lecture event in western New York.
Rushdie, 75, was about to give a lecture on stage at the Chautauqua Institution when a man reportedly rushed the stage and stabbed the author.
The writer was flown to a hospital after the attack. Rushdie is undergoing surgery but no other details are available related to his condition, his agent Andrew Wylie told the Associated Press on Friday, August 12.
Rushdie's attacker was not immediately identified.
State Police are expected to give a press conference regarding the incident around 5 p.m. this evening.
Gov. Hochul's statement following attack on Salman Rushdie
New York Governor Kathy Hochul released a statement regarding the attack.
"It is heartbreaking to learn that within the last hour, a prominent individual, Salman Rushdie, was attacked on a stage in Western New York, just before he was about to give a speech," said Hochul. "He is alive. He has been transported, airlifted to safety, but he is an individual who has spent decades speaking truth to power. Someone who's been out there unafraid despite the threats that have followed him his entire adult life, it seems."
The governor called the Chautauqua Institution a place very "familiar" to her, one where "the most preeminent speakers and thought leaders and politicians and justices, and everyone come together to have the free expression of thought."
Hochul also thanked State Police for their response during the attack. She said the event's moderator was also attacked.
Rushdie is the author of 12 novels, five of which are USA TODAY bestsellers. His controversial title "The Satanic Verses" has been banned in Iran since 1988.
In 1989, Ayatollah Khomeini called for Rushdie's death. GoErie reports Iran has offered an over $3 million reward to anyone who kills Rushdie.
Rushdie was reportedly being introduced as a speaker when he was attacked at the Institution on August 12.
The Chautauqua Institution is a nonprofit education center and resort for adults and children located on 2,070 acres in the town of Chautauqua, Chautauqua County.
---
---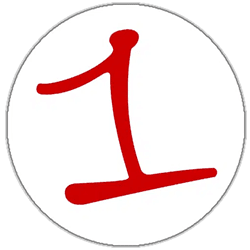 FingerLakes1.com is the region's leading all-digital news publication. The company was founded in 1998 and has been keeping residents informed for more than two decades. Have a lead? Send it to [email protected]