Police say a 21-year-old has been taken into custody on charges after the ambush of two Rochester Police Department officers late-Thursday.
Kelvin Vickers, 21, is accused of firing 17 rounds as he hid in bushes 10-15 feet away from the two officers who were in an unmarked police cruiser.
Officers Anthony Mazurkiewicz and Sino Seng were both shot. Mazurkiewicz later died at the hospital.
Police say Vickers was found hiding in a crawl space of an abandoned house with a loaded 9mm handgun. It's the gun that police say was used in the shooting.
Vickers has been charged with second-degree murder, second-degree attempted murder, second-degree assault, and two counts of second-degree criminal possession of a weapon.
Arraignment is scheduled for Saturday morning. Vickers isn't a Rochester resident. According to police, he's from the Boston area.
UPDATE: 29-year veteran of RPD killed in shooting ambush, another officer shot
Rochester Police Officer Anthony 'Tony' Mazurkiewicz was killed last night on Bauman Street while working a detail, said Chief David M. Smith during a press conference Friday morning.
Mazurkiewicz was a 29-year veteran of the Rochester Police Department, said Smith. He and his partner Officer Sino Seng were reportedly working a detail when they were both shot in what police described as an "ambush."
Mazurkiewicz was shot in the upper body and transported to Strong Memorial Hospital, where he later died from his injuries.
Seng was shot in the lower body, said Smith, and transported to Rochester General Hospital for treatment. He is now at home recovering from at least one lower body gunshot wound, according to News10.
A woman civilian was also shot and treated for non-life threatening injuries.
Chief Smith said over 13 law enforcement agencies responded to the scene and helped search the area after the shooting.
"I was asked by a reporter, 'how dangerous is it out there for the officers of the Rochester Police Department?' Every day, the man and woman of this department leave their home, not knowing if they will see their loved ones again," said an emotional Chief Smtih. "We will do everything we can to bring whoever is responsible for this heinous act to justice."
Mayor calls shooting of two RPD officers "sad day for our community"
Rochester Mayor Malik Evans called it a "sad day for our community" during the July 22 press conference.
Officials made it clear the press conference was held for the chief and mayor to deliver their statements. They said questions from the media will be answered as the day goes on.
Evans asked the media and general public to remain patient during the ongoing investigation and to be mindful of the victims' families and their need for privacy.
Watch the full press conference here
Gun violence emergency declared just hours before cop killed in line of duty
Heavily armored police vehicles could be seen in the area of the attack on Friday morning.
Just hours before the shooting on Thursday, Mayor Evans declared a gun violence emergency in Rochester.
From January to June of this year, the city saw 28 homicides involving firearms, according to the Rochester Beacon.
---
Original Report: Three shot, one police officer dead after late-night ambush
Two police officers were shot in the city of Rochester late-Thursday. Hours later the city learned that one of those officers succumbed to their injuries.
Police say it happened around 9:15 p.m., when a male approached the two officers and shot them in the area of Bauman Street.
The officers were working a detail, but additional information about the detail was not available.
One officer was transported to Strong Memorial Hospital. The other officer was transported to Rochester General Hospital.
News10NBC reports that the officer transported to Strong Memorial Hospital died as result of the shooting.
A third person was also shot. According to News10NBC, it was a civilian, who was treated at an area hospital and released.
No suspects are in custody at this time. A press conference is slated for 8 a.m.
Mayor Malik Evans: "The violence must come to an end"
Rochester's mayor Malik Evans issued a statement after the attack, described as an ambush on law enforcement.
"The tragic gun violence in Rochester must come to an end. Today, we declared a gun violence emergency in our community and this shooting is proof that we are indeed, in an emergency," Evans said. "Our police officers are out there sacrificing their lives for us every day. They perform their jobs in dangerous conditions as we go about our daily lives and we owe them a great debt of gratitude. I pray for the comfort of the officers shot tonight, and for their families, friends, and all of their fellow first responders."
Listen to the call as it came in over the scanner
The following was published by News10NBC.
---
---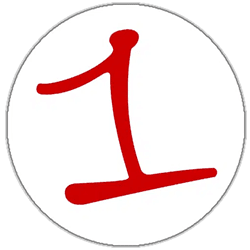 FingerLakes1.com is the region's leading all-digital news publication. The company was founded in 1998 and has been keeping residents informed for more than two decades. Have a lead? Send it to [email protected]