Walmart has announced it will be pulling over a dozen baked good products after a manufacturer issued a recall in June.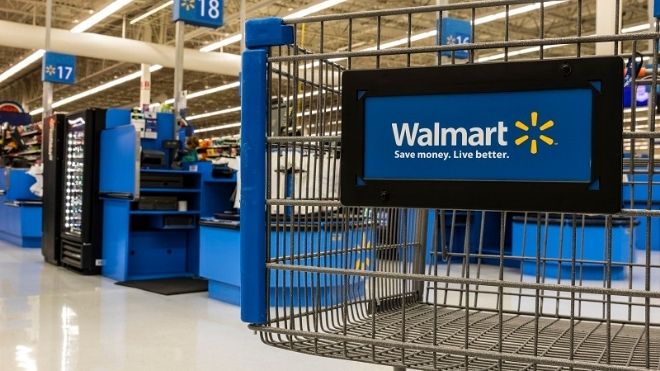 The manufacturer issuing the recall is Enjoy Life Natural Brands.
13 products in all were recalled over concerns of hard plastic pieces being in the food.
In addition to Walmart, items were sold at Wegmans and Kroger.
Over 4,000 Walmart stores across the nation had the products in stock as well.
During a standard qualify assurance inspection, the company became aware of the hard plastic pieces and issued a recall on June 30, 2022.
All impacted items have a best by date ranging from Sept. 24, 2022 to March 13, 2023.
No reports of injuries or illness have been reported, but the manufacturer is urging consumers to throw what they have away.
The following Enjoy Life products were issued the recall
Enjoy Life – Soft Baked Cookies – Snickerdoodle, 6.oz
Enjoy Life – Soft Baked Cookies – Chocolate Chip, 6 oz
Enjoy Life – Soft Baked Cookies – Double Chocolate Brownie, 6 oz
Enjoy Life – Soft Baked Cookies – Sunseed Butter Chocolate Chip, 6 oz
Enjoy Life – Soft Baked Cookies – Monster, 6 oz
Enjoy Life Chewy Bars – Sunseed Crunch, 5.75 oz
Enjoy Life Chewy Bars – Caramel Blondie, 5.75 oz
Enjoy Life Soft Baked Fruit & Oat Breakfast Ovals – Apple Cinnamon, 8.8 oz
Enjoy Life Soft Baked Fruit & Oat Breakfast Ovals – Chocolate Chip Banana, 8.8 oz
Enjoy Life Soft Baked Fruit & Nut Breakfast Ovals – Berry Medley, 8.8 oz
Enjoy Life Brownie Bites – Rich Chocolate, 4.76 oz
Enjoy Life Brownie Bites – Salted Caramel, 4.76 oz
Enjoy Life Soft Baked Cookies – Amazon Variety Pack – (2SND,1CC,1OAT,1SBCC,1MSTR) – 6/6 oz