Only Mozart could turn an opera about kidnapping, human trafficking and misunderstandings between religions into comedic gold.
Geneva Light Opera presents "The Abduction from the Seraglio," a farcically romantic comic opera by Wolfgang Amadeus Mozart with cheeky laughs, a twist ending, and a virtuosic score in the historic Smith Opera House.
Brimming with love, lust and longing, infused with a lust for life and some barely concealed love for lust, "The Abduction from the Seraglio" was one of Mozart's most successful operas during the famed composer's lifetime. The work explores conflicts between nationalities and cultures with the lightest and most sophisticated of touches. The exotically colorful score includes some of Mozart's most brilliant, extreme and virtuosic arias while the production also succeeds at being a funny and boisterous tale of one man's attempt to save the love of his life.
One shot of basso Valerian Ruminski in Geneva Light Opera's "The Barber of Seville"
Photo by Kevin Schoonover
Three performances are scheduled from July 21 through 24 in the accoustically-superb Smith Opera House, 82 Seneca St., in downtown Geneva. Curtain time is 7:30 on Thursday, July 21, and 3:00 on Saturday and Sunday, the 23rd and 24th. Tickets are $35 general admission, $20 for patrons under the age of 30, and free for children in grades K-12. "Premium" tickets may be purchased for $100 —  $150 per couple —  which include reserved seating and an artist reception during the second intermission. Streaming tickets may also be purchased for $35. They are now
on sale
and will be available at the door. Doors open a half hour before the scheduled start time. Masks are encouraged but not required.
Tenor Michael Anderson leads as Belmonte, the Spanish nobleman seeking to rescue his kidnapped fiancée, Constanza, who has been sold as a slave to the immensely wealthy head of the Ottoman Empire. Metropolitan Opera National Auditions winner, dramatic coloratura soprano Alexis Olinyk is Constanza — one of Mozart's most spectacularly challenging roles — and soprano Michelle Seipel is her feisty and also enslaved chambermaid, Blonda. Tenor Andres Lasaga is Belmonte's enslaved valet, Pedrillo, who must engineer his master's dangerous rescue plan. Brian Keith Johnson commands the stage in the non-singing role of the all-powerful Pasha Selim.
The frothy caper plays out in hilarious, action-packed circumstances wherein our heroes and heroines must outwit their captors, particularly the fiendish Osmin (Metropolitan Opera basso Valerian Ruminski), overseer of the Pasha's harem or seraglio. But when their plans are betrayed and punishment looms, help comes from an unlikely quarter.
The singers and orchestra will be conducted by Eric Mahl with stage direction by Steve Vaughan. Included in the production will be costumes by Paige Waldron of the Rochester City Ballet and hand-painted backdrops by the famous Sormani Studio in Milan, Italy, courtesy of the Stivanello Costume Company in New York City.
Coloratura soprano Alexis Olinyk in GLO's "Don Giovanni."
Photos by Kevin Schoonover
As Mozart's first singspiel opera or comedic, German opera with spoken word, dialogue will be spoken in English and arias and ensemble sung in the original German. English supertitles will be projected throughout the performance, which has a running time of two hours and fifteen minutes. There will be two fifteen minute intermissions.
"The Abduction from the Seraglio" is the opera that put Mozart on the world's opera map for the first time. Its magnificent music and down-to-earth humor — similar to the antics in his last opera "The Magic Flute" — are exhilarating," noted Geneva Light Opera artistic director Gena Rangel. "The opera makes spectacular vocal demands on the principal singers — especially Constanza, Belmonte, and Osmin — and assembling a cast of such skilled singers is a challenge for any opera company. GLO is proud to have done so in the beautiful Finger Lakes at a time when performing organizations all over the world are emerging from the devastating eclipse caused by the pandemic."
In 1781, 25-year-old Mozart had already achieved considerable fame for his talent as a pianist and violinist; he spent much of his youth touring Europe with his parents and sister performing recitals and concerts for nobles. After spending a few years in the service of Archbishop Colloredo in Salzburg, Mozart left to pursue a career as a freelance performer and composer in Vienna. What followed was a period of great productivity and success. This opera, "The Abduction from the Seraglio," was written at the request of the Austrian emperor Joseph II. It premiered on July 16, 1782 at the old Burgtheater in Vienna, Austria with Mozart conducting and quickly enhanced his reputation across the Continent.After the premiere, it is said that Emperor Joseph II, whose musical tastes inclined towards the conservative, gave his opinion of the opera to Mozart: "Too beautiful for our ears, my dear Mozart, and an awful lot of notes." To which the composer rejoined: "Exactly as many as are necessary, Your Majesty." The Emperor was amused by such repartee. It isn't certain if this episode ever took place, but if the Emperor really said that, Mozart's reply was in line with his personality and with the fact he knew the quality of his music. As a composer, Mozart was far ahead of his time and aware of it.
This production of "The Abduction from the Seraglio" is made possible, in part, with public funds from the Statewide Community Regrants Program administered locally by Auburn Public Theater, and by the Williams Family Foundation, the Nelson B. Delavan Foundation, and by the individual donors and supporters of Geneva Light Opera.
---
---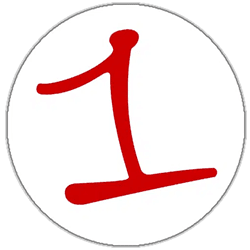 FingerLakes1.com is the region's leading all-digital news publication. The company was founded in 1998 and has been keeping residents informed for more than two decades. Have a lead? Send it to [email protected]