Veterans Affairs disability benefits provide financial support for injured service men and women.
Here are the VA compensation rates for 2022.
How do disability benefits from the VA work?
The Department of Veterans Affairs (VA) in helping those who have served in the armed forces and their families after they have left the force. Find additional details here.
The VA offers a variety of programs, among those, are disability benefits. Disability benefits are intended to provide financial relief for service members who were injured in the line of duty. The amount of the benefit depends the severity on of the disability and personal circumstances.
Disability rating range from 0-100% in 10% increments. This range is how severity of injury and amount of compensation are measured. A disability rating will be given to each claimant after a physical examination.
What are the  monthly compensation rates?
Veterans with a disability rating of 10% or 20% are given flat-rate payments, regardless of dependents. The monthly payments are:
10% – $152.64
20% – $301.74
Veteran single with no dependents
30% – $467.39
40% – $673.28
50% – $958.44
60% – $1,214.03
80% -$1,778.43.95
80% – $1,778.43
90% – $1,998.52
100% – $3,332.06
Veteran with spouse- no parents or children
30% – $522.39
40% – $747.28
50% – $1,050.44
60% – $1,325.03
70% – $1,659.95
80% – $1,926.43
90% – $2,165.52
100% – $3,517.84
Veteran with spouse and 1 parent- no children
30% – $566.39
40% – $806.28
50% – $1,124.44
60% – $1,414.03
70% – $1,763.95
80% – $2,045.43
90% – $2,299.52
100% – $3,666.94
Veteran with spouse and 2 parents- no children
30% – $610.39
40% – $865.28
50% – $1,198.44
60% – $1,503.03
70% – $1,867.95
80% – $2,164.43
90% – $2,433.52
100% – $3,816.04
Veteran with 1 parent- no spouse or children
30% – $511.39
40% – $732.28
50% – $1,032.44
60% – $1,303.03
70% – $1,633.95
80% – $1,897.43
90% – $2,132.52
100% – $3,481.16
Veteran with 2 parents- no spouse or children
30% – $555.39
40% – $791.28
50% – $1,106.44
60% – $1,392.03
70% – $1,737.95
80% – $2,016.43
90% – $2,266.52
100% – $3,630.26
Veteran with 1 child- no spouse or parents
30% – $504.39
40% – $722.28
50% – $1020.44
60% – $1,288.03
70% – $1,615.95
80% – $1,877.43
90% – $2,109.52
100% – $3,456.30
Veteran with 1 child and spouse- no parents
30% – $563.39
40% – $801.28
50% – $1,118.44
60% – $1,407.03
70% – $1,754.95
80% – $2,035.43
90% – $2,287.52
100% – $3,653.89
Veteran with 1 child, spouse, and 1 parent
30% – $607.39
40% – $860.28
50% – $1,192.44
60% – $1,496.03
70% – $1,858.95
80% – $2,154.43
90% – $2,421.52
100% – $3,802.99
Veteran with 1 child, spouse, and 2 parents
30% – $651.39
40% – $919.28
50% – $1,266.44
60% – $1,585.03
70% – $1,962.95
80% – $2,273.43
90% – $2,555.52
100% – $3,952.09
Veteran with 1 child and 1 parent- no spouse
30% – $548.39
40% – $781.28
50% – $1,094.44
60% – $1,377.03
70% – $1,719.95
80% – $1,996.43
90% – $2,243.52
100% – $3,605.40
Veteran with 1 child and 2 parents- no spouse
30% – $592.39
40% – $840.28
50% – $1,168.44
60% – $1,466.03
70% – $1,823.95
80% – $2,115.43
90% – $2,377.52
100% – $3,754.50
Additional VA benefits
There are additional funds available for people who's circumstances go beyond what is listed. Those include:
Each additional child under 18
30% – $27.00
40% – $36.00
50% – $46.00
60% – $55.00
70% – $64.00
80% – $73.00
90% – $83.00
100% – $92.31
Each additional child over 18 in a qualifying school program
30% – $89.00
40% – $119.00
50% – $149.00
60% – $178.00
70% – $208.00
80% – $238.00
90% – $268.00
100% – $298.18
Each spouse receiving aid and attendance
30% – $51.00
40% – $68.00
50% – $86.00
60% – $102.00
70% – $119.00
80% – $136.00
90% – $153.00
100% – $170.38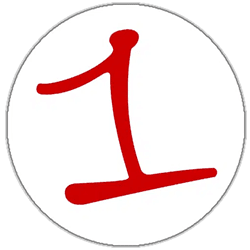 FingerLakes1.com is the region's leading all-digital news publication. The company was founded in 1998 and has been keeping residents informed for more than two decades. Have a lead? Send it to [email protected]