The Seneca County Substance Abuse Coalition, a program of the United Way of Seneca County,  and SADD (Students Against Destructive Decisions)  are set to begin a weeklong focus on impaired driving prevention with a unique new approach to educating students across the county.  Kicking off the initiative entitled "Don't Be a 'D' Student", local, statewide, and national staff from prevention and law enforcement-based agencies will be on-site at all four school districts in Seneca County to educate students on the dangers of impaired driving.  Research has shown that youth who start using substances at young ages are more likely to develop addictions and struggle with mental health issues.
Coalition Project Director Karen Burcroff quotes Benjamin Franklin, "An ounce of prevention is worth a pound of cure.' Our coalition is prevention focused because we know it is better and easier to stop a problem or illness from happening than to stop or correct it after it has started."
Each day of this prevention week will cover the four D's of impairment including drowsy, distracted, drunk, and drugged driving, with a host of fun and engaging activities to help students understand the dangers of each impairment.  Two crashed vehicles (cleaned of glass and loose metal) will be placed on school property of every district in the county courtesy of C & C Automotive in Romulus.  From Monday through Thursday each day's focus will change, lawn signs will be added to the crash with information, and students will be provided with safety items and/or incentives talking about the impairment topic of the day. Emergency responders will be visible throughout the week and students will be able to learn how to get involved in making their community safer through awareness campaigns, including pledging to drive or ride as a safe and sober passenger.
RiSE (Resilience & Inclusion for Students Everywhere youth coalition) and the Seneca County Substance Abuse Coalition will host a costume-themed social event on Friday night entitled Monster Bash. This cost-free and drug-free event is open to all 6th-8th graders in Seneca County. A DJ and laser tag will create a fun atmosphere that reminds local youth that they can have a great time without using substances. 9th-12th graders will wrap up the week with an assembly-style event to allow students to hear from a nationally recognized speaker.  Marianne Angelillo, who lost her teenage son in an impaired crash in Skaneateles in 2004, will share the importance of this week and attention to impaired driving prevention.
In 2020, the most recently completed year of crash data from the Institute for Traffic Safety Management and Research (ITSMR), young drivers 16-20 accounted for:
36,646 crashes Statewide

16,196 of those crashes included fatalities or injuries
11,728 of those crashes included passengers in the vehicle with the young driver

7,239 crashes due to driver inattention, cell phone/texting, passenger or other distraction
577 crashes due to drugs (illegal or prescription)
462 crashes due to drowsiness or falling asleep at the wheel
424 crashes due to alcohol involvement
Seneca County Substance Abuse Coalition's Outreach Coordinator Sarah Smolinki says, "I'm excited to watch this project unfold and hope that the students not only enjoy it but learn from the experience. I took the one-day, senior only role-play event that has historically happened and extended it to make it more of an educational event that we hope changes behaviors."  
According to Students Against Destructive Decisions (SADD), as terrifying as shock scenes may appear to teenagers, alone they have little impact and realistically year-round efforts are essential in preventing dangerous behaviors. Research shows that within days of a shock scene, the image has left a teenager's mind and they may resort back to destructive behavior.
SADD Northeast Regional Manager Lauren Zimmerman-Meade says, "This weeklong county-wide focus on impaired driving is such a fantastic idea and a critical need for our students, especially given the spike in traffic crashes we've seen since the pandemic.  SADD is proud to be a part of this event and excited to have the chance to empower our local students to create change within their local community to prevent impaired driving and unnecessary tragedies."
TextLess Live More's Program Coordinator Catherine Smith says, "The TextLess Live More team is excited to contribute crucial distracted driving content to this wonderful event. TLLM was founded by high school students as a response to the loss of their friend, Merritt Levitan, who was killed by a distracted driver. TextLess Live More empowers young people nationwide to change their behaviors behind the wheel. One text, one moment of distraction, one glance down, can mean disaster. By simply putting the phone down while driving and encouraging others to do the same, you can prevent tragic crashes and save lives."
This campaign comes on the heels of the Statewide initiative run by the Governor's Traffic Safety Committee of New York, "No Empty Chair", a "teen driving safety education and enforcement campaign [that] raises awareness of highway dangers in the hope there will be no empty chairs during prom and graduation season".  This event also directly precedes the National focus on the "100 Deadliest Days for Teen Drivers", recognized as the period from Memorial Day to Labor Day when young drivers are statically at a drastically higher risk of car crashes compared to the rest of the year.
We are thankful to our partners who are sponsoring events and prizes for this week including The Elks Lodge, Walgreens, Seneca Meadows, the DEA, Seneca County District Attorney's Office, Seneca County Stop DWI, Waterloo, Seneca Falls and Seneca County Sheriff's Police Depts, Seneca County Substance Abuse Coalition, United Way of Seneca County, Song for Charlie, DJ Dan Goodwin, and C&C Automotives.
Anyone interested in learning more about the mock crash/ safe driving campaign or the Substance Abuse Coalition can contact Sarah Smolinski or Karen Burcroff at 315.539.1135.
---
---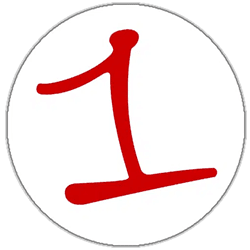 FingerLakes1.com is the region's leading all-digital news publication. The company was founded in 1998 and has been keeping residents informed for more than two decades. Have a lead? Send it to [email protected].