More than 42 million people rely on food stamps.
Find a complete list of distribution dates for April across the US.
When will I get my benefit?
Supplemental Nutrition Assistance Program (SNAP), otherwise known as food stamps are distributed monthly. The money is received through an electronic benefits transfer (EBT) card. Read more about it here.
The benefits are paid out on a specific day of the month depending on your state:
Alabama
Alaska
Arizona

between April 1-13 based on first letter of last name

Arkansas

between April 4-13 depending on final digit of Social Security number

California

April 1-10 depending on client case number

Colorado

April 1-3 based on fist letter of last name

Connecticut

April 1-3 based on fist letter of last name

Delaware

benefits made available over 22 days
starting April 2, based on first letter of last name

Florida

April 1-28 , based on the ninth and eighth digits of the Florida case number (read backwards), dropping the 10th digit
cash benefits available April 1-3

Georgia

April 5-23 based on last two digits of client ID number

Hawaii

April 3 for last names A through I
remaining people will get benefits April 5

Idaho

April 1-10 based on last number of client's birth year

Illinois

April 1-10 based on previous month, set by last digit of household's individual ID number

Indiana

April 5-23 based on first letter of last name

Iowa

April 1-10 based on first letter of last name

Kanas

April 1-10 based on first letter of last name

Kentucky

April 1-19 base on last digit of client's case number

Louisiana

April 1-23 based on last digit in Social Security number
elderly and disabled benefits between April 1-4

Maine

April 10-14 based on last number of client's birthday

Maryland

April 4-23 based on first three letters of last name

Massachusetts

April 1-14 based on last digit of Social Security number

Michigan

April 3-21 based on last digit of client ID number

Minnesota

April 4-13 based on last digit of client case number

Mississippi

April 4-21 based on last two digits of client case number

Missouri

April 1-22 based on client birth month and last name

Montana

benefits made available over five day period
starting April 2, based on last digit of SNAP case number

Nebraska

April 1-5 based on head of household's SSN

Nevada

April 1-10 based on last digit of household's birth year number

New Hampshire
New Jersey

April 1-5 based on seventh digit of client's case number

New Mexico

benefits made available over 20 days
starting April 1, based on last two digits of SSN

New York

April 1-9 based on last digit of client case number, except for NYC
In NYC benefits start April 1-10 and 14-28 depending on last digit in case number

North Carolina

April 3-21 based on last digit of SSN

North Dakota
Ohio

April 2-20 based on last digit of SNAP client case number

Oklahoma

April 1-10 based on last digit in case number

Oregon

April 1-9 based on last digit of SSN
In the case of no SSN, benefits will be available April 1

Pennsylvania

benefits made available over 10 business days
the day it is received is based on the last digit of the case number

Rhode Island
South Carolina
South Dakota
Tennessee

between April 1-20 based on the last two digits of SSN

Texas

SNAP households certified after June 1, 2020 available between April 16-18 based on last two digits of the eligibility number
SNAP households certified before June 1, 2020 have benefits made available over 15 days from April 1-15 based on the last digit of eligibility number
the day the benefits are received depends on first letter of last name

Utah

last names A-G will have benefits April 5
last names H-O April 11
last names P-Z April 15

Vermont
Virginia

April 1-7 based on client case number

Washington
Washington, D.C.

April 1-10 based on first letter of last name

West Virginia

April 1-9 based on first letter of last name
cash benefits made available April 1

Wisconsin

April 1-15 based on eighth digit on SSN

Wyoming

April 1-4 based on first letter of last name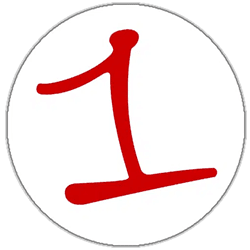 FingerLakes1.com is the region's leading all-digital news publication. The company was founded in 1998 and has been keeping residents informed for more than two decades. Have a lead? Send it to [email protected]