Whenever you start a new job, you choose what you want withheld from your paycheck by the IRS.
There can be a lot of changes that happen between when you fill out that form and when you file your taxes.
If you plan to make or are aware of changes that may be happening before the end of the year, it may be worth updating what you have withheld from your paychecks.
How withholding for the IRS works
There isn't any majorly strict system for withholding for taxes.
Some people withhold less so they get paid more each week.
This may result in them owing more at tax time.
Others have more withheld and get paid less with their paycheck but receive larger refunds.
When you may need to change your withholding
There are different reasons you might want to change what you have withheld.
One reason is you plan to retire.
Others include selling a home, earning stock gains, you or your partner start collecting Social Security, you make a withdrawal from a retirement account, or you move to a state with different tax rates.
If you plan to retire you should speak with a tax professional to make sure you do it right and don't end up owing.
How do I know when to change my tax withholding?
You can check to see if you should adjust your withholding by comparing this year's income with last year's.
You may also use different online calculators.
When your income increases you should change your withholding to avoid a bigger tax bill.
If your income decreases that's less problematic.
How much of what you earn ends up being paid to the IRS?
When you fill out your W-4, that determines most of what will go toward your taxes.
It helps determine what you'll owe or get back based on filing states and any dependents you may have.
Your income decides your tax bracket.
Depending on your bracket you will see different tax rates.
The lowest rate in 2022 is 10% for anyone making $10,275 or less.
It then goes up to 12% for those with income past $10,275 but under $41,775.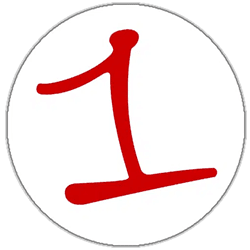 FingerLakes1.com is the region's leading all-digital news publication. The company was founded in 1998 and has been keeping residents informed for more than two decades. Have a lead? Send it to [email protected]