You know you're an ardent fan of WWE when you've grown up watching wrestling for entertainment right from childhood! That said, you can be a WWE fan, no matter how young or old you are! Now, if you've been watching this show on television your whole life, it's time to give yourself an upgrade. That means watching the match live! That's right. You can be part of an entertaining match, where you get to see your favorite wrestlers live in action. So, without further ado, let's take a look at how you can grab WWE cheap tickets, especially if this is your first wrestling match.
Top Place To Buy Cheap WWE Tickets 
Finding the best seats
When you're looking for the best seats for an event, your first instinct would be to look for front row seats. Well, it's safe to say that this isn't always the case for all events, especially WWE! For instance, let's consider ringside seats. Now, these kinds of seats can be somewhat tricky since they can allow for a bad angle for your sight. So, when it comes to this kind of event, you can safely book seats a few rows at the back. This way, you'll get your WWE cheap tickets along with the best view of the ring!
The other best seats you could opt for during a WWE match are the ones that are close to the mid-court or center-ice line. However, once again, not all arenas might give you the best view from these seats. So, it's always advisable that you look at the seating arrangement of layout that's made available to customers while booking tickets. This way, you can have a fair idea of what to expect from your seat.
Keep yourself updated
When you're looking forward to buying WWE cheap tickets or any other event ticket for that matter, it's always recommendable that you keep yourself updated. This includes subscribing to chain mails and signing up as a fan club member. Most importantly, you should know when WWE ticket sales go live. This also includes knowing when presales happen.
When you sign up as a fan club member of the event organizer or any of your favorite wrestlers, you'll be getting all the updates on upcoming matches. Not only that, but you'll also get access to the presale code for purchasing presale tickets. These are WWE cheap tickets that you can book ahead of the general ticket sales!
You could also sign up for newsletters by becoming a member of the website of your local arena where they host WWE. Without a doubt, you'll get all the latest information and more about when these events take place, when you can book your WWE cheap tickets, and more!
Don't settle for less!
During your hunt for WWE cheap tickets, you need to ensure that you don't buy tickets that you're not fully satisfied with, especially when they are selling out quickly. In short, don't settle for less. The reason we say this is because there are instances when you'll find that tickets are available again! This usually happens when another customer's card gets rejected or makes a mistake on their billing information.
Even though it's a misfortune for them, it could be a window of opportunity for you! And you don't really have time to feel guilty about their fate when yours is great, do you?
In order to take full advantage of such a situation, you need to keep checking the website from time to time. This means getting back to it every few hours every day! You never know when your fate will change, and you land your eyes on WWE cheap tickets.
Keep your desktop/laptop ready
As the hour of tickets purchase arrives, you need to make sure that you have everything ready for purchasing the ticket. This means ensuring that your laptop or desktop is ready with all tabs open, your card information saved, and having multiple browser windows open. As you may already know, WWE tickets are always selling out quickly. And if the match you're looking forward to is a highly-anticipated match, the chances are that the website will crash. Therefore, it's always better to be ready with two to three devices.
While buying your WWE cheap tickets, don't make the mistake of trying to purchase them from your mobile phone. The reason is that even if you do get your hands on some cheap tickets, you won't be able to get the best seats as you won't be able to view the seating arrangement.
Have lots of patience!
Last but not least, ensure that you don't let frustration and stress get to your head, especially when you're unable to get a hold of WWE cheap tickets. The least you can do is have patience, especially at such a juncture. Only then will you have a cool head and be able to make the right decisions. Once again, if the tickets are all sold out, know that it's not the end of the world. You can still check back with the website from time to time. Doing so might give you a minute or two to grab the best seats in the arena.
Remember, wasting even a single second while looking for WWE cheap tickets is not recommendable. You need to be alert and keep your cool. Only then can you find tickets that you want at the best and most affordable prices and look forward to an action-packed match of your life that you'll cherish for eternity!
Conclusion
If you're excited to try out your luck in securing WWE cheap tickets, make sure to remember these five tips when you do so. This way, you'll not only be looking at cheap tickets, but also the best seats in the whole arena. Whether you plan to attend the match with your kids or friends, you know for sure that this is going to rock your world! So, hurry up and start signing up for newsletters to book your tickets already!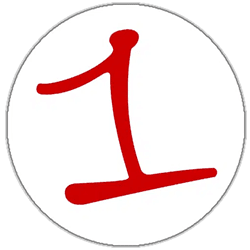 FingerLakes1.com is the region's leading all-digital news publication. The company was founded in 1998 and has been keeping residents informed for more than two decades. Have a lead? Send it to [email protected].