Even during a global pandemic, the message of living a low-waste lifestyle rang true with shoppers at the Waste Not Shop in downtown Geneva.
The Waste Not Shop is a health food store owned by Marilla Gonzalez, a first-time business owner in her late 20's and is located on downtown Geneva's Exchange Street. It was recently acclaimed a "Small Business Superstar" by the Finger Lakes Photography Guild.
The Waste Not Shop provides customers with dry food (which can be purchased in bulk), personal care products, home care, on-the-go necessities, and supplements. These are the typical products carried by a health food store and Gonzalez goes the extra mile to make the Geneva community and greater Finger Lakes region cleaner by providing affordable low-waste products.
Gonzalez opened The Waste Not Shop in August 2019 with high hopes to provide the Geneva community, and anyone else that is interested in learning about reducing their carbon footprint, with a store that provides inclusivity and support in the learning process of living a low-waste lifestyle.
In fact, Gonzalez spoke with FingerLakes1 and said that many people are attracted to the store for its progressive and supportive message which allows customers to feel their growth and knowledge.
Despite the allure and excitement that The Waste Not Shop gave to downtown Geneva with its grand opening in 2019, the store was only able to be experienced in-person for a few months before the COVID-19 pandemic began in March 2020.
Fortunately, The Waste Not Shop was able to remain open throughout the bulk of the pandemic's lockdown since it qualifies as an essentials business.
"We really rolled with the punches," Gonzalez said. "In the beginning (of the pandemic), we were really one of the only places you could find toilet paper or cleaning products."
The Waste Not Shop used their resources to keep the newfound business running during the hardest parts of the pandemic during 2020. Once customers realized that The Waste Not Shop could be used for essential groceries, home, and cleaning supplies, Gonzalez began to run her business on an escalated level of hands-free shopping.
"Without having in-person customers, it was interesting because I would still have busy days with a number of orders to make," Gonzalez said.
Gonzalez would receive multiple calls throughout the day or drop off lists with orders of dry food, home care, and personal products and she would personalize boxes for these custom orders while wearing protective gloves and a mask to ensure her customers' safety. Once a box was completed, Gonzalez would leave the box outside of the store for customers to pick up.
"We could knock out about half of peoples' grocery lists," Gonzalez said. "At least anything that wasn't fresh produce. Plus, it was just me that was wearing a mask and gloves, so there was no need to worry about who touched what and stocked what shelves during the pandemic because it goes right from the bags, to the bins, and everything is touch-free."
Through the already clean distribution system Gonzalez created, keeping her business open and busy was not a large issue during the more restrictive months of the pandemic. With her business thriving, Gonzalez continued to run her shop with the intention of educating and promoting living a cleaner lifestyle one step at a time.
It is hard to live a life with low-waste since almost everything today involves plastic one way or another, but Gonzalez opened the Waste Not Shop to show people that it is not so hard to start small and slowly learn how to reduce one's own waste in an eco-and-budget-friendly way.
Gonzalez' goal with The Waste Not Shop was to not only replace Mother Earth (another health food store that closed down before The Waste Not Shop opened), but to provide for the community where there was a gap. To fill the gap of a health food store that sells local and organic food products, but also to help fill the gap of the environmental issues within Geneva's own backyard.
"I could see what the interest was in Geneva based on previous customers at Mother Earth, so with Mother Earth closing, the people of Geneva were looking at a big hole in their routine," Gonzalez said. "Not only that, but with the Rite-Aid closing too, we decided to also help those living close to downtown without transportation the ability to purchase supplements here for self-remedies."
The Waste Not Shop has become a hot-spot for everyday shopping, but also an advocate in the grander scheme of the low-waste environmental movement by previously hosting environmental-conscious talks by professionals in the shop to openly educate anyone interested in joining the low-waste movement.
Gonzalez mentioned that The Waste Not Shop's presence is not only to be a health food store for the community and communities beyond Geneva, but also as a resource to learn how to take care of the environment on a more personal level.
"We have this visual reminder of the landfills getting higher and higher," said Gonzalez. "And while a lot of that is from places outside of this area, we have a much louder voice here if we can cut down on our waste and what we're contributing and send to the landfills on a daily basis because we all send waste there."
Make sure to visit Geneva's Waste Not Shop this summer and check back in this fall for The Waste Not Shop's monthly speakers to talk and explain how you can make a difference for the local environment on a personal level.
---
---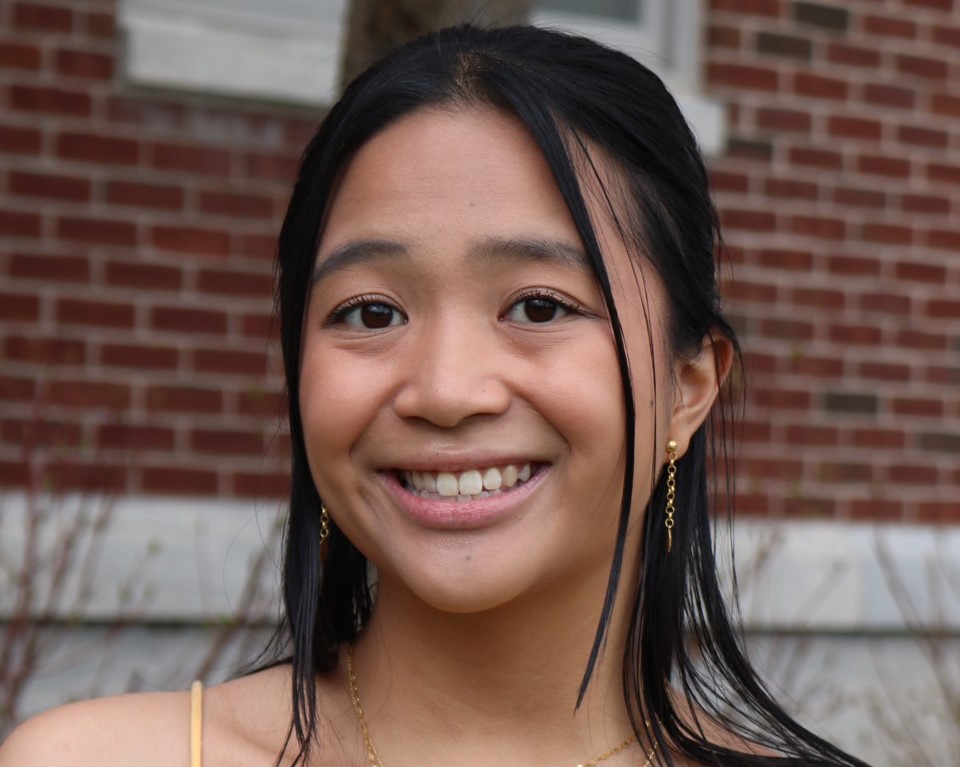 Abigail Leyson is a Stamford, Connecticut native and a senior at Hobart and William Smith Colleges. She's covering events in the Finger Lakes from Geneva. Have an idea for a story? Send it to [email protected].