State lawmakers and landlord advocacy groups joined in calling for Governor Andrew Cuomo and Democrat-controlled chambers of the legislature to avoid extending the eviction moratorium in place right now.
Since the middle of 2020 when the pandemic shut down a large portion of the country's economy- a moratorium on evictions has been in place. Housing advocates have said that such a moratorium is necessary because of the housing crisis that would ensue without it.
Lawmakers say that small landlords are being decimated by the pandemic and eviction moratorium- and even though money was made available through the federal government and recently-adopted state budget- it doesn't go far enough. Now there's a possibility that the moratorium will be extended into August.
"Small landlords who are struggling to make mortgage payments themselves due to the lack of rental income are being completely ignored by the Majority. We have crossed the line from protecting tenants facing difficulties to providing near-immunity from paying rent," said Assembly Minority Leader Will Barclay. "Temporarily halting evictions made sense as the state was coming to grips with an emerging pandemic, but forcing landlords to house tenants who refuse to pay rent month after month is nothing short of economic cruelty."
Assemblyman Michael Fitzpatrick, who serves as Ranking Minority Member of the Committee on Housing said a moratorium will threaten the stability of the housing market overall. "The Assembly Democrat Majority is threatening the stability of the housing market by further imposing upon the many landlords who ensure there is safe and affordable housing in communities throughout the state," he said. "As the economy is stabilizing and more people are returning to work, it is time that individuals who are habitually behind on rent or even refuse to pay meet the obligation they have agreed to as tenants. No one wants to create hardship for those truly struggling, however, the Democrats extending this moratorium will leave property owners no means of protecting their own property interests."
The major concern is that eventually homes that are currently serving as rental units will fall into foreclosure. Small landlords also face possible bankruptcy if economic relief is not made widely available for all.
"We have been sympathetic to tenants in need during the pandemic, and support the laws recently enacted that will continue to protect vulnerable tenants from eviction. However, small business landlords are in hardship. Very few businesses have been expected to continue operations and pay their own obligations without sustaining revenues. Landlords are losing their ability to sustain these buildings," added Jaime Cain, Coalition Leader for Under One Roof and Legislative Director for NY Capital Region Apartment Association.
Under One Roof recently conducted a survey, which found that 42% of small landlords have used personal loans and savings to cover expenses such as mortgages, property taxes, and utility bills.
In the Finger Lakes, Deb Hall, who serves as President of the Finger Lakes Landlord Association said there can be a common sense solution to the current situation. "The Democrat Majority and governor have taken away our property rights during this pandemic. They are also undermining their own housing laws, passed in 2019, by continuing to deny access to the courts. Rental providers are calling for common sense by allowing the well-equipped court system to align renters with public housing services, some of which have funding to help renters, and to clean up the pre-COVID cases that continue to languish in non-payment," she said. "We have followed the edicts for 15 months and have waited patiently for a solution. Extending the moratorium is not a solution."
Small Property Owners of New York said too many landlords will be left out of the funding that was provided by the federal government. "Tenants already have many layers of eviction protections under federal law, state law and through the judicial process. Tenants impacted by COVID will soon be receiving $2.4 billion in rent relief, but many property owners will be left out. This extension will force property owners to carry the housing stock for a year and a half with virtually no financial relief and no due process. An extension of the state's virtually blanket eviction moratorium is unconscionable," the group said.
---
---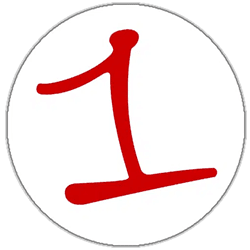 FingerLakes1.com is the region's leading all-digital news publication. The company was founded in 1998 and has been keeping residents informed for more than two decades. Have a lead? Send it to [email protected].