During the business portion of the Wednesday, March 3 Geneva City Council Meeting, Council held public hearings regarding the proposed sale of City-owned real estate and regarding the City's intended application for Community Development Block Grant (CDBG) funds. Council also considered amending a no left turn ordinance, and considered resolutions to approve the sale of land on One Mile Point, protect Loomis Woods property, and to designate City-owned property as surplus. Council also made appointments to the Local Development Corporation and to a Fire Commissioner position.
Council had three Public Hearings scheduled for the March 3, 2021 meeting.  Two of the hearings were related to the sale of City property located at 107 Wadsworth Street and, a seven-foot wide strip of land located on Lochland Road. No one spoke regarding the 107 Wadsworth Street sale, but Jon Brogan who represented an adjacent landowner spoke regarding the proposed sale of the Lochland Road property. Brogan that because of the unique nature of the Lochland Road property being only seven feet wide and surrounded by other parcels, the landowners he represented hoped that the Council would sell the land to an adjacent landowner and not sell it to someone speculating in land for profit. Brogan felt that the most beneficial use of the property would be to re-subdivide it back into one of the adjoining parcels. The Council took no action on either proposed sale.
The third public hearing was regarding the City's intent to apply for Federal Community Development Block Grant (CDBG) funds. No one spoke regarding this proposal. However, in related action Council unanimously approved Resolutions 20-221 and 21-2021 for CDBG funds for a preliminary engineering report to evaluate residential portions of the City's stormwater sewer system. This report was necessary because of multiple instances of surcharges taking place in stormwater lines.
Council also considered the second reading of proposed Ordinance 2-2021 to amend City Ordinance Sections 335-12 related to no left turns on North Street. The no left turn rules on North Street were enacted because of the proximity to a school building. The Ordinance proposed changing the no left turn time restrictions from the current restricted time period to 7:00 A.M. to 9:00 A.M. and 2:00 P.M. to 3:30 P.M. on school days. This change was proposed to be more consistent with school operations. The amendment also proposed creating identical restrictions when turning from North Street onto North Brook Street. The City would incur expenses of $300 for the new signage required by the amendment. Council unanimously approved the second reading of the ordinance amendment, which means that the amended ordinance will now become law allowing the Department of Public Works to install new no left turn signs on North Street.
Council also considered a proposal to sell property located at 8 One Mile Point. The City received sealed bids on this undeveloped land. Assistant City Manager Adam Blowers informed the council that this parcel of land does have a Wastewater Pump Station on it, but that the parcel being sold would not include that piece of the property as I would be sub-divided out before the sale was completed. Consequently, the land with the Wastewater Pump Station would remain under City ownership. Council unanimously approved selling the 8 One Mile Point property for $125,000. The proceeds from the sale would go into the City's General Fund.
Councilor Frank Gaglianese (At-Large) brought forth Resolution 19-2021 to protect the 15 acre Loomis Woods property owned by the City as open space/parkland. Gaglianese brought this Resolution because there had been previous interest in purchasing the Loomis Woods land from the City. Councilor Jan Regan (Ward 3) and Ken Camera (Ward 4) both felt that the Resolution was not needed because the existing deed restriction had worked to maintain this land as open space/parkland for over 100 years. Camera was the most adamant and stated that he also opposed the Resolution because he did not like its wording. Councilor William Pealer (Ward 2) stated that he originally did not like the wording of the Resolution, but after speaking with Gaglianese changed his mind as he believed the Resolution would clarify the City's intent to continue to honor the original landowner's "dying wish" to maintain the property as open space/parkland. Council approved the Resolution with only Camera voting no.
Council also considered two Resolutions declaring City property as surplus. First, Council was presented with Resolution 22-2021 which proposed to declare 15 holsters, 1 tool pouch, and 2 magazine holders owned by the Geneva Police Department as surplus. Blowers told Council that this equipment is in such poor shape that it likely could not be sold and is more likely to be disposed of. Council approved the Resolution with only Councilor Laura Salamendra (Ward 5) voting no.
Council was also presented Resolution 23-2021 that proposed declaring a 1999 Ford E250 van, a 2005 Jeep Laredo, a 2001 Sterling 6-wheel dump truck with plow, a 2012 Toro front end mower, a 2000 John Deere Gator, a 1987 Ford Econoline box truck, a 325 D Toro Groundmaster snow pusher, 6 Toro push mowers, a top dresser quick pass 450, a Blackhawk 4-ton floor Jack, and a 3-ton floor jack owned by the Geneva Department of Public Works (DPW) as surplus. Blowers indicated that although this equipment is reaching the end of its useful lifespan, the City would likely be able to sell most of it. The funds from the sale of this property would be put in the Equipment Reserve Fund.
Regan asked if selling the DPW surplus property would require making new purchases.  Blowers indicated that no new purchases would need to be made because most of the proposed surplus equipment had already been replaced. Councilor Tom Burrall (Ward 1) proposed that the City consider keeping the 2000 John Deere Gator because he felt this equipment could be used by the Business Improvement District (BID) for Downtown maintenance work. Blowers stated that typically it would not be beneficial to hang on to this type of equipment because of how much use it had received, but he indicated that he would look into the condition of the Gator and see if BID thought it would be beneficial to them.
In its final action of the evening, Council unanimously reappointed David Linger, and appointed Doug Parkinson, Marc Rodriguez, and Peter Gillotte to the Local Development Corporation. Council also unanimously reappointed Gary Passalacqua as Fire Commissioner for The Hook and Ladder Fire Department.
---
---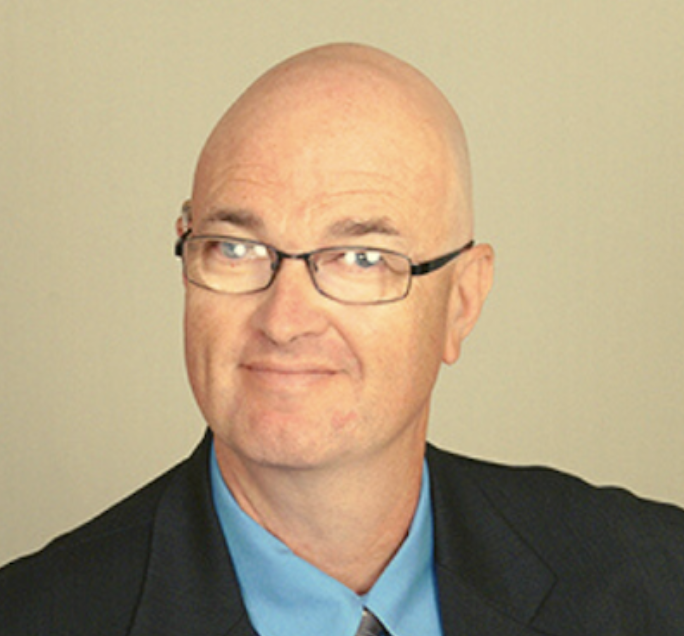 Todd covers local government in the Finger Lakes. He has a JD degree the Lincoln Law School of Sacramento. Send tips to [email protected].