Editor's Note is a weekly column published each Sunday by FL1 News Director Josh Durso. Read more of his columns by clicking here.
---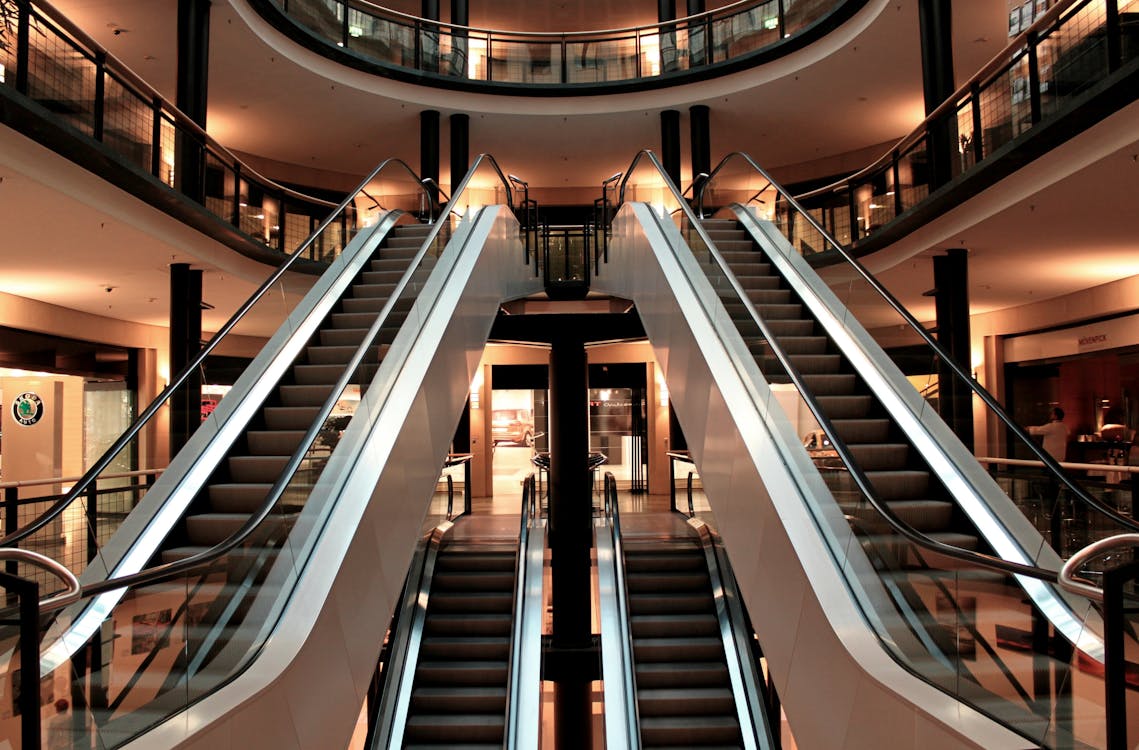 What's next for shopping malls in America? 
Now, people refer to them as a part of American history, more frequently than they do as economic drivers. The decline of brick-and-mortar shopping has been well-documented over the years. Since the coronavirus pandemic began in early-2020, though, the death of traditional retail environments has accelerated with a number of high-profile bankruptcies – like J. Crew, Brooks Brothers, and J.C. Penney.
The last example has dealt a larger blow to shopping malls, as they fight for relevance, or at the very least, decent occupancy rates. Think about any mall you've been in over the last 30 years — what were the anchor stores? These 'big box' tenants are most-important, and in recent years, these are the stores that have struggled most. Sears, J.C. Penney, Bon-Ton, Kaufmann's then Macy's – the point is that not all have entirely failed and disappeared – but each that remains is significantly less powerful than it was even 10 or 15 years ago.
The fact is that as of January 9th, 2021, as I sit and write this column most malls feel antiquated … and not in the good way, either. The sooner mall operators and developers stop thinking about ways to preserve 'shopping malls' of years' past, the sooner we can start to see real innovation on those properties. One of the most-discussed ideas is converting the sprawling spaces into housing. Before you wrinkle your nose at the idea, hear me out — it's been widely reported on over the last eight years, and there are some really good reasons to take it seriously.
In 2020, Freddie Mac estimated that 29 states had a housing deficit. The overall shortage of units was in the millions — and it's a growing problem. The pandemic is only going to worsen it. The Economist reported last year that the data showed Americans getting worse at developing new housing. The takeaway from it was that even before COVID-19 the housing supply was not keeping up with demand.
There was the June 2020 example by Bloomberg's CityLab, which looked at the Alderwood Mall in Lynnwood, Washington, a suburb of Seattle. Developers turned a big chunk of the 41-year-old shopping center into a 300-unit apartment complex with underground parking. Developers promised to keep approximately 90,000 square feet of the center for retail, but mix up the remaining uses. The decision came as a result of Sears, one of the mall's anchor's — shutting down. As CityLab reports, the new apartment complex effectively becomes the new anchor.
What did the developer have to say about it? "Today, people prefer to live in smaller spaces and want walkable developments rather than relying on vehicular transit. This project caters to these needs," a spokesperson for Brookfield Properties told CityLab at the time. "This project is a great example of evolution in the shopping center industry."
In Lakewood, Colorado another example: City Journal looked at the 'community build', which takes the mixed-use concept to the next level. When Lakewood's massive mall failed, the city and its development partners replaced it with a 22-block, walkable downtown-style development called Belmar. Acres of urban parks, 300,000 square feet of office space, street-level stores, and housing units for roughly 2,000 residents. 
The benefit? Property values in the area soared. In fact, it went so far that residents had to vote to cap new residential construction in the area. But that is a significantly better problem to have than one of un-development and dilapidation. It's happening in other communities, too, where shopping centers are being converted into the 'complete spaces' they were envisioned to be many decades ago.
There are things that should be watched closely, though.
The Editorial Board of The Philadelphia Inquirer published an important piece in September 2019. They noted that communities need to be prepared, and also be mindful of the levels of income that are being represented in these developments. It's important to note here that the housing stock problems referenced earlier in this column impact those of lower income brackets more than those in the middle- and upper- brackets.    
Another bracket that could be filled out by these shopping centers: Senior housing. The New York Times recently profiled the Folkstone Senior Community in Wayzata, Minnesota. The development provides shopping, other amenities, and the ability to engage in community-based activities. The indoor spaces allow for easy movement – no matter the weather – and provide re-use of existing buildings.
Will this be the answer in every community? Of course not. But given the number of malls in the Finger Lakes, Central New York, and Southern Tier, which could be converted in such a way down the road — it would be worthwhile for community leaders to start thinking about the prospect now.
READ: Transforming abandoned, dying malls with apartments, hotels, and more (Aprio)
---
---

Josh is the president and publisher of FingerLakes1.com. Have a question? Send them to [email protected]om.