What happens if New York imposes a steeper gas tax on motorists and families? Likely not the outcome that politicians and climate activists argue would occur. To suggest that families could simply take on an ...
more
This week I received an email from a reader (and newsletter subscriber!) named Amanda. She had an idea for the newsletter, and it was so good, that I thought we'd get right into it this ...
more
There's something really disheartening happening right now across the United States. It has to do with our senior population and COVID-19 vaccine rollout. Seniors 65-and-older are eligible for the vaccine in New York, as part ...
more
This week we explore the concept of turning dying, or shut down malls into thousands of brand new housing units for a range of different people and economic circles. What does the potential look like ...
more
The provision was simple: Unify the County's official response to the pandemic by creating a pre-duty screening process for employees. Three supervisors voted against the resolution, and Tyre Supervisor Ron McGreevy spoke out -- calling ...
more
Over the last two weeks I've been running through my favorite reporting and podcasts from 2020. It's been a long year, but one that none of us are likely to forget anytime soon. As the ...
more
Last week it was the most-interesting reporting our newsroom did during 2020. In part two of this editor's note series, we look at the most-interesting podcasts outside our newsroom, before we publish our favorite interviews ...
more
This week we'll take a look at my five favorite pieces of 2020. Those that fell into the in-depth, long-form category. Next week I'll be building out two lists with my favorite favorite interviews, as ...
more
The Coronavirus Pandemic will have untold impacts on business across the Finger Lakes, Central New York, and Southern Tier. Rural communities stand to lose the most with travel trends changing - resulting in lost tourism ...
more
Last week we published a story about the rate at which hospitalization is increasing. Different regions in the state are experiencing different things. For example, the Southern Tier has seen very little increase in hospitalization ...
more
There are a lot of faces that make up the FingerLakes1.com team. Some of them you don't see as often, but are just as important. This year has been a testament to hard work and ...
more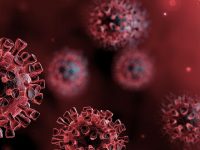 We have a COVID-19 reporting problem. In fact, there are a bunch of COVID-related reporting problems.  I am referring to the ways in which the state, counties, K-12 school districts, public colleges, and private universities ...
more