As Vice President Mike Pence said that he does not have the power to discard the electoral votes that were necessary to win the 2020 election that President Donald Trump falsely claimed was stolen chaos erupted outside the Capitol.
Angry supporters of President Trump stormed the U.S. Capitol on Wednesday in an apparent attempt to thwart a peaceful transition of power. The Associated Press, along with countless others, showed the moments as bystanders, reporters, and elected officials sheltered in place.
Congress was going through a procedural process of certifying President-elect Joe Biden's victory when a large crowd breached the Capitol Building. Hours after peace was restored in Washington D.C. following the attack on the Capitol, Congress met and finalized the legal results of the 2020 U.S. Presidential Election.
Looking for local reaction? Scroll down to see how local reps and officials responded to what unfolded in D.C.
---
Quick Coverage
---
Live Coverage from NBC News
---
Local Reaction & Updates From Twitter
— Pam Helming (@SenatorHelming) January 6, 2021
What I saw today was mob rule that spat upon the blood of my father.

My full message on the House floor tonight: pic.twitter.com/eyOxhEZWDH

— Tom Reed (@TomReedNY23) January 7, 2021
Violence such as what we are seeing at the Capitol is absolutely unacceptable.

Full statement below: pic.twitter.com/AzsPz1bC0y

— Tom Reed (@TomReedNY23) January 6, 2021
The situation unfolding in Washington D.C. is nothing short of tragic. What we've witnessed today has no place in our country & should be condemned by anyone who considers themselves a true American. As a nation, we are better than this – and we need to show it immediately.

— Will Barclay (@WillABarclay) January 6, 2021
I am safe and sheltering in place while the Capitol is on lockdown.

There is no place in our democracy for this violence. It must stop.

— Joe Morelle (@RepJoeMorelle) January 6, 2021
America is so much better than what we're seeing today.

— Joe Biden (@JoeBiden) January 6, 2021
People shelter in the House gallery as protesters try to break into the House Chamber at the U.S. Capitol on Wednesday, Jan. 6, 2021, in Washington.

(AP Photo/Andrew Harnik) pic.twitter.com/QcdcV4EV60

— Joseph Spector (@JoeSpectorNY) January 6, 2021
BREAKING: The U.S. Capitol is on lockdown after pro-Trump protestors breached the building as Congress began to certify Electoral College votes for Biden. https://t.co/QiCIeY3ZPv

— Axios (@axios) January 6, 2021
#BREAKING: Congress evacuated as protesters storm Capitol; tear gas used: https://t.co/dQ6C206yuv pic.twitter.com/bDK5vMUKWW

— Atlanta Journal-Constitution (@ajc) January 6, 2021
"You're on the wrong side."

Protesters chanted at police as hundreds pushed against barricades outside the Capitol in Washington, D.C. pic.twitter.com/dWxv0duuDe

— Bloomberg Quicktake (@Quicktake) January 6, 2021
Police officers drew their guns inside the House chamber on Wednesday after a pro-Trump mob broke into the Capitol building and thousands swarmed the steps outside. https://t.co/SLrckdWNJR pic.twitter.com/q8kFvossFk

— The New York Times (@nytimes) January 6, 2021
WATCH: The U.S. Capitol remains on lockdown after protestors entered the building https://t.co/jbW1p1TJFE pic.twitter.com/2HLhWJ7yt2

— Bloomberg (@business) January 6, 2021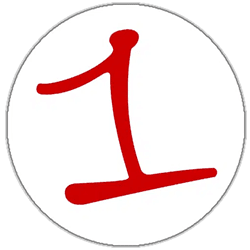 FingerLakes1.com is the region's leading all-digital news publication. The company was founded in 1998 and has been keeping residents informed for more than two decades. Have a lead? Send it to [email protected]