The Schuyler County Legislature is expected to consider on Oct. 13 efforts to modify or block development of a proposed facility in Cayuta that would handle up to 500 tons of waste a day.
The legislators will consider a resolution — passed unanimously by a committee of the Legislature on Sept. 29 — that asserts that the application for a state permit for County Line Materials Recovery Facility near Alpine Junction is riddled with "apparent errors and/or inconsistencies" and must be rewritten.
The resolution also calls on the state Department of Environmental Conservation to conduct its own "full, fair and exhaustive environmental review" of the project.
Bob Mente of Newfield, the property owner and developer, said today he'd already started the process of modifying the permit before the committee voted on the resolution
"Nothing drastic," Mente said of the changes. "Just information in regard to traffic and where stuff was going … and a couple of other small items.
Meanwhile, the Legislature will also be asked to enact a moratorium or a local law prohibiting waste handling facilities in Schuyler County.
Joseph Campbell, president of Seneca Lake Guardian, said he plans to press for a moratorium at the Legislature's next regular meeting (6:30 p.m. Oct. 13 at the Human Services Complex in Montour Falls).
The three-page resolution, passed the Community Development & Natural Resources Committee by a 4-0 vote, notes a major discrepancy in truck traffic flow between the application and Mente's recent public statements.
The application seeks a permit for up to 185 truck trips per day, with most of the outbound traffic heading north to Seneca Meadows Landfill in Seneca Falls. Trucks would pass through Odessa, Mecklenburg and other Schuyler communities, according to an engineering report Mente submitted to the DEC.
An alternate route to Seneca Meadows might take them through Montour Falls, Watkins Glen and Hector, Seneca Lake Guardian has speculated. SLG has argued that wine and tourism businesses along Seneca and Cayuga lakes stands to suffer.
But Mente insisted again today that no trucks will travel north between the lakes — toward Seneca Meadows or the Ontario Landfill five miles west of Geneva.
"How many times do I have to tell you, it's not going north? It's going to Steuben County and Chemung County," Mente said in a phone interview.
The DEC's brief analysis of the transportation impacts of the project completely sidesteps the question of where the trucks will haul the waste to be landfilled.
The resolution calls for the DEC to conduct a full environmental investigation that includes "a complete traffic study." The DEC has ruled that the proposed County Line MRF will not have a negative impact on the environment.
The resolution also asserted that "Phase 1" of the proposed project was improperly completed last year with the construction of what Mente has since described as a storage building.
"Under state regulations, it is prohibited to construct or operate a facility, or any phase of it, without a DEC permit," the resolution states.
The DEC began an investigation of building more than two weeks ago, and that probe is "ongoing," the agency said today.
Mente declined to comment on the DEC investigation beyond saying: "I don't feel it's anyone's business but mine and the DEC's right now."
Mente said he doubted Campbell's efforts to obtain a countywide moratorium on waste facilities would succeed with county legislators.
Campbell tried to make his case in a Sept. 28 letter to members of the Community Development & Natural Resources Committee.
"In 1989, Schuyler County had a law prohibiting landfills and waste transfer stations… where there was a moratorium on the development of waste related facilities in Schuyler County," Campbell said in that letter.
"It is unclear what happened to that law and whether or not it was adopted as permanent," he continued.
Campbell said today that County Attorney Steve Getman told the CDNR committee on Sept. 29 that the county did have the legal authority to adopt a moratorium on waste facilities
At the same committee meeting, County Planning Director Kristin Van Horn noted that while the resolution calls for a rewrite of the DEC application, it does not explicitly state opposition to the project itself.
---
---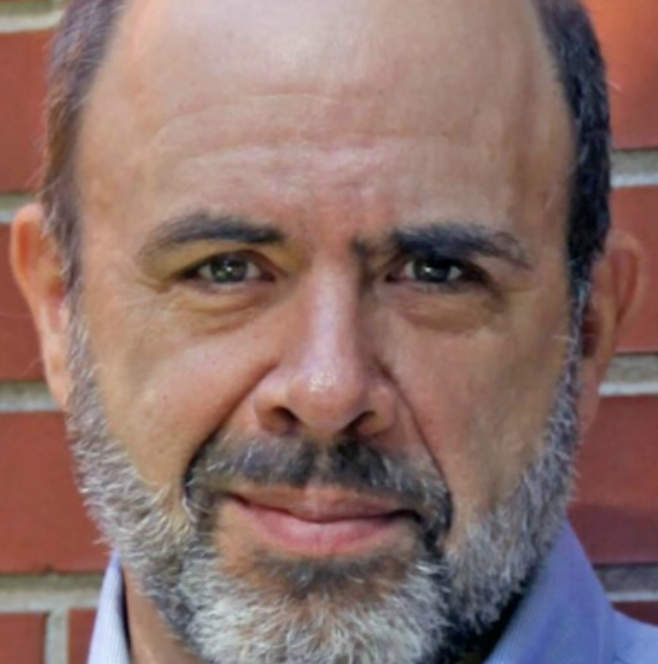 Peter is a three-time Pulitzer nominated reporter covering environmental issues through his first-of-its-kind digital publication The Water Front. He's won an array of Associated Press, UPI, and Society of Professional Journalist awards. His reporting on environmental issues continues to be featured in prominent New York publications and is available on FingerLakes1.com through an exclusive content partnership. Have a question or lead? Send it to [email protected].