Calls for Cayuga County Legislator Andrew Dennison to resign grew louder at a special meeting held Tuesday evening.
The Citizen reports that 14 members of the public spoke, and only one voiced support for the letter to the editor that started it all. However, he wasn't there to hear the concerns the public had about it in-person.
Dennison submitted a letter to the editor to be published in The Citizen. When it ran, backlash was immediate, as residents and stakeholders in the community called it racist.
"Wake up people if you think the so-called peaceful protests are just that because they're not. Do black lives really matter when young black children are being killed by other black people who are supposedly peacefully protesting police brutality? Fathers day weekend, 100 shootings in Chicago black on black shootings that left some children dead but hey where's Al Sharpton or Jesse Jackson for that," the letter began. "Oh that's right they only think black lives matter when a black person is shot by a white cop."
---
RELATED: Dennison's letter to the editor (The Auburn Citizen)
MUST READ: Public condemns Cayuga County legislator's Black Lives Matter comments (The Auburn Citizen)
---
Meanwhile, Keith Batman, Majority Leader of the Cayuga County Legislature released a statement on behalf of the Democratic Caucus. In it, Democrats refer to Dennison's comments as 'destructive' to the county and community.
"We, the undersigned members of the Cayuga County Legislature, do not and will not condone racism or bigotry of any kind. Legislator Andrew Dennison's recent comments are destructive to the county, while being both unprofessional and reprehensible.  We must acknowledge the pain and outrage caused by his recent letter to the editor of the Auburn Citizen. His words have further marginalize people of color and do not reflect the peaceful and powerful movement underway in our county to drive social change," the Caucus' statement starts. "Our citizens rightfully hold elected officials to a higher standard as our words and actions not only reflect our own views but have the potential to influence public policy and laws. This power comes with great responsibility and must be used sensibly and for the benefit of all citizens we represent.  To that end, we are working with local civil rights leaders on a series of measures to effect long-term institutional change in Cayuga County government as we work toward a culture of greater diversity and inclusion."
"In his letter to the editor, Legislator Dennison asked us and other elected officials to take a stand and we are. We choose to stand for inclusion, for communication, for unifying our community in our fight against hate and racism.  And in doing so, we cannot stand for Mr. Dennison's words.  While we cannot remove an elected official from office (this is the law not local policy) we call upon our Chair Aileen McNabb-Coleman to remove Mr. Dennison from his position as Chair of the Judicial and Public Safety Committee. We also call on Mr. Dennison to reflect on the impact of his continuing service on the Cayuga County Legislature and how that service no longer serves the common welfare of our County," the Caucus added. "With this statement and action, we reaffirm our commitment as Legislators to working toward meaningful change for people of color in Cayuga County."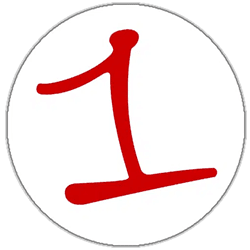 FingerLakes1.com is the region's leading all-digital news publication. The company was founded in 1998 and has been keeping residents informed for more than two decades. Have a lead? Send it to [email protected]