Can a mega-dump ever control it's rotten-egg stench?
That remains to be seen, but Casella Waste Systems Inc. finally appears to be responding to a combination of legal actions, public pressure and state enforcement. The company is energetically working to suppress the odors emanating from the Ontario County Landfill, which it operates.
"I was very unsatisfied a few months ago with the pace, but in the last month or so, they've stepped it up,"  Mark Venuti (below), supervisor of the Town of Geneva, said of Casella's activities. "We're expecting significant improvement.
Geneva is less than six miles east of the landfill, and often downwind.

For years, the Vermont-based waste company deflected hundreds of public complaints about odors, and in 2018 it significantly increased its imports of reeking sludge at the Ontario facility, the state's third largest landfill.
It has since trimmed back its sludge business, Venuti said, and in recent weeks it has been installing new wells and piping while sending out drone sensors to locate "hot spots" of escaping hydrogen sulfide, which causes the rotten-egg smell.
Those corporate actions have come only after:
— The website ItStinks, created early last year, encouraged citizens to report foul odors and mapped them to create a public data source not dependent on Casella or state regulators (right).
— A Michigan law firm, experienced in class action lawsuits against landfills, quietly filed suit last September on behalf of more than 1,000 Ontario County residents. 
— The state Department of Environmental Conservation, after years of allowing odor complaints to slide, finally this year issued Casella at least two notices of odor violations at the landfill. 
— The Ontario County Board of Supervisors hired a litigator from the Buffalo law firm Hodgson Russ to consult on steps addressing landfill odors.
While acknowledging that the landfill "might be too big to control," Venuti said the local officials hired the Buffalo litigator to "send a message that we're serious." 
Casella has also had to contend with the virtually unpublicized class action filed in Ontario County Supreme Court by the Detroit law firm Liddle & Dubin. While the judge has not yet certified the class, the company has been in settlement negotiations since February, according to the case docket.  
"If I don't get a penny, I don't care, I want to make the dump more accountable for the smell," said Richard Vandemortel, lead plaintiff with his wife Deb Vandemortel in the lawsuit.
When the wind and humidity are unfavorable, the landfill stench is overwhelming at their home in the Town of Seneca, said Vandemortel (left).  "I've got a pool," he said. "You can't go out there with that smell. You can't hang laundry on the line."
The lawsuit charges that Casella has "failed to adequately collect, capture, and destroy landfill gas they generate at the landfill to prevent fugitive emissions and to otherwise prevent odors from the landfill from invading the homes and property of plaintiffs and the class."
In its filed response, the company "(denies) that plaintiffs Richard and Deb VanDeMortel can bring a class action or that there is a putative class, or … that plaintiffs are entitled to the relief they seek."
Casella's attorney in the case, Tom West of Albany, did not return phone call and email messages this week. Neither did three senior Casella officials — Joseph S. Fusco, Elizabeth A. Casella and Larry Shilling — respond to emailed questions.
The Liddle & Dubin lawsuit was sufficiently weighty to merit a mention in Casella's most recent annual and quarterly filings with the U.S. Securities and Exchange Commission.
In a note in its most recent 10Q report, filed with the SEC in May, the company said it planned to vigorously defend against the action, which "seeks damages for diminution of property values and infringement of the putative class' rights to live without interference to their daily lives due to odors emanating from the Ontario County Landfill (above)."
Vandemortel said he welcomed the chance to participate in the lawsuit after years of frustration with the DEC's lack of initiative on offensive landfill odors.
He attributed that official inaction to the state's deference to a few large municipal solid waste landfills created roughly two decades ago after the state ordered the closing of dozens of smaller unregulated dumps. "(Odor complaints) go in one ear and out the other with the DEC," Vandemortel said.
Lately, the DEC has become more assertive. 
In April, the agency noted 48 air-quality standard violations at the Ontario facility between Jan. 17 and March 27. It proposed fines of up to $15,000 a day if the problem was not resolved. A previous notice had cited 41 violations.
The dozens of times odors exceeded state limits were consistent with complaints registered earlier on the online portal ItStinks, which was created by Jackie Augustine (right), a former Geneva City Councilor, and Jeff Henderson, a software engineer.
It accepts and maps odor reports volunteered by the public. The site focuses on three New York landfills — Ontario County, Seneca Meadows Inc. in Seneca County and the S.A. Dunn Landfill just across the Hudson River from Albany.
In 2017, Liddle & Dubin filed a class action suit against SMI, which straddles the line dividing Waterloo from Seneca Falls.
Doug Avery, a member of the Seneca Falls Town Council, said he had heard about the case when it was filed three years ago, but little since then. Liddle & Dubin continues to refer to it on its website.
In January 2019, Jan Smolak, an attorney in Auburn who has worked with the Detroit firm, reportedly solicited clients for a class action against the Dunn Landfill.
In April 2019, Liddle & Dubin approached Smolak (right) to pursue the Ontario Landfill case, according to court records.
The Michigan attorneys involved in the Ontario case — Steven D. Liddle, Nicholas A. Coulson and Matthew Z. Robb — did not respond to emails and phone calls this week.
On its website, the law firm claims a series of victories against major waste companies in landfill odor class actions across the country. 
The firm has had setbacks as well. Last year Waste Connections, owner of SMI, won dismissals of class actions against landfills its operates in Bethlehem, Pa., and Jefferson Parrish, La. 
[mantius]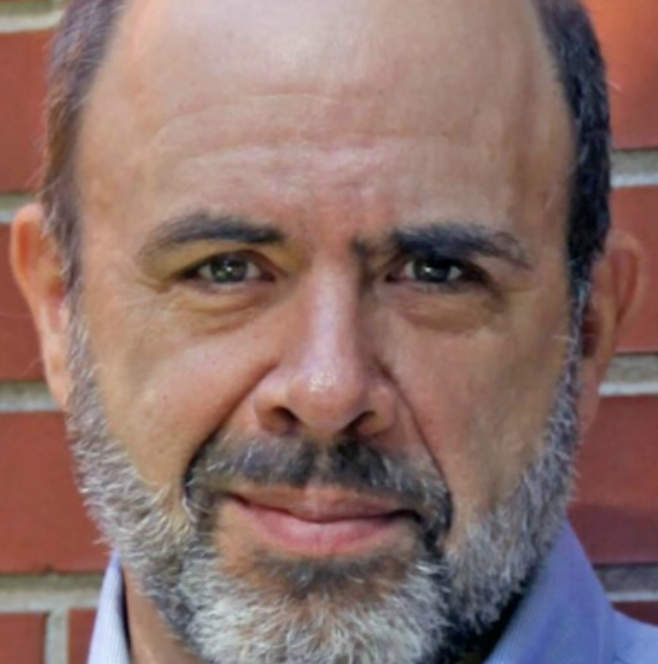 Peter is a three-time Pulitzer nominated reporter covering environmental issues through his first-of-its-kind digital publication The Water Front. He's won an array of Associated Press, UPI, and Society of Professional Journalist awards. His reporting on environmental issues continues to be featured in prominent New York publications and is available on FingerLakes1.com through an exclusive content partnership. Have a question or lead? Send it to [email protected].