Greenidge Generation LLC has asked the state Public Service Commission for a ruling on the legal status of its controversial Bitcoin mining operation, and a decision — based on a skimpy public record— is scheduled for Thursday.
Two Greenidge petitions on the matter are listed on the PSC's preliminary "consent agenda" for June 11, which includes dozens of items set to be approved without discussion.
After an environmental activist noticed the item buried deep in the draft agenda late last week, several groups quickly scrambled to try to convince the PSC to slow down and allow the public to weigh in. Within hours, 22 public comments were posted on the case docket that had been virtually bare.
Seneca Lake Guardian urged the commission to remove the item from Thursday's scheduled meeting, noting that its decision could have a major impact on Seneca Lake's battle with harmful algal blooms.
"This must not happen," SLG said in a statement.
Fossil Free Tompkins, in a comment added to the PSC's Greenidge docket today, also called for the item to be yanked from the agenda. 
"We have overall concerns about the paucity of information in the administrative record, which lacks a (state Environmental Quality Review Act) review or any comments by Department of Public Service staff," wrote Irene Weiser (at right), the group's coordinator.
The Greenidge petitions, filed in November 2019 and January 2020, acknowledge that the Bitcoin mining operation rests on uncertain legal footing. 
They ask the commission for a declaratory judgment stating that it has no authority to regulate Greenidge's use of electricity to drive its banks of power-hungry computers that mine Bitcoin. 
Both petitions assert that the Bitcoin operation— launched in March — will never interfere with the plant's primary role as a peak demand supplier of wholesale power to the grid. 
The plant, built in the 1950s to burn coal, was allowed to convert and restart as a gas-burner in May 2017 after the PSC awarded it a Certificate of Public Convenience and Necessity that limited its operations to wholesale power supplied to the grid. An afterthought, the Bitcoin mining operation (left) relies on "behind-the-meter" electricity that never reaches the grid.
While asking that the data center be free of all PSC regulation, the Greenidge petitions recognize that the commission may chose to retain some authority over the data center's use of electricity. If so, the company argues, it should be subjected to only "lightened regulation" and it shouldn't be required to seek amendments to its CPCN. 
A third option suggested by the company would let Greenidge amend its CPCN to allow for both data center electricity and wholesale electricity to be subject to "lightened regulation."
Finally, the company also asks the PSC to declare that its ruling "will not have a material impact on the environment."
The commission is expected to choose between the several choices laid out in the petitions and to spell out its reasoning.
"The PSC will have an order prepared by its staff, and what will happen will be in that order," said George Pond, who filed the petitions on Greenidge's behalf. "And I don't know what will be in that order."
Asked when the order would be released, Pond (left) said in an interview:"It depends. It could come that day (June 11). It could be slightly later."
The January petition notes that the commission's ruling could hinge on its interpretation of the relationship between Greenidge Generation and the tenant or tenants that lease space at the power plant to install computer equipment. 
The 2019 petition mentions a potential lease arrangement with its affiliate, Greenidge Coin LLC, but the second petition is silent on who its tenants are or will be. 
Asked Monday to identify the tenants in questions, Pond said: 
"I'd prefer not to answer that question because I don't really know."
Pressed on whether Greenidge Coin might be a tenant, he added, "You're asking me to speculate. I don't know."
Neither do the Greenidge petitions mention Bitcoin mining, which has created tensions in at least two other New York State markets.
In 2018, the PSC intervened in Plattsburgh and Massena to help resolve conflicts triggered by the impact of cryptocurrency energy use on local power supplies and prices.
For Greenidge, which is owned by the Connecticut-based private equity group Atlas Holdings, the venture into cryptocurrency comes at a time when demand for its wholesale electricity is soft. 
Critics of the Greenidge plan to convert to the plant to natural gas had warned that electricity demand in the region would not justify the state's decision to allow the restart.
Weiser noted in her June 8 comments to the PSC that the Greenidge Generation power plant has operated at only a 6% capacity factor in 2019. Citing the NYISO Gold Book, she said, the capacity factor in 2017 was 17.8%. In 2018 it was 21.8%.
She noted that the plant can be expected to operate at much higher capacity factors when Bitcoin mining operations are added. Instead of operating entirely as a supplier or peak demand electricity for the grid, Greenidge expects to operate "in base-load mode" thanks to the data center. 
"Clearly, under the Greenidge cryptocurrency proposal, this inefficient fossil-fuel plant will be operating at a significantly higher capacity factor, resulting in a marked increase in greenhouse gas emissions," Weiser wrote. 
Seneca Lake Guardian raised other environmental concerns.
"Greenidge is already the largest water-withdrawing industry on Seneca Lake, with a permit to withdraw 139,248,000 gallons per day," said Yvonne Taylor, SLG vice president.
"They have not installed proper fish protection equipment and the withdrawal system is akin to a giant fish blender," she added. "The water discharged into the lake is 108 degrees, increasing the likelihood of (harmful algal blooms) in the lake."
Dale Irwin, Greenidge Generation's president, has said the discharged water is not nearly so hot. At a Nov. 4, 2015 public hearing in Dresden, Irwin said discharged water is constantly 12 degrees warmer than the water it withdraws from the lake. But its permit does allow discharges up to 108 degrees.
Irwin did not return a phone call Monday.
[mantius]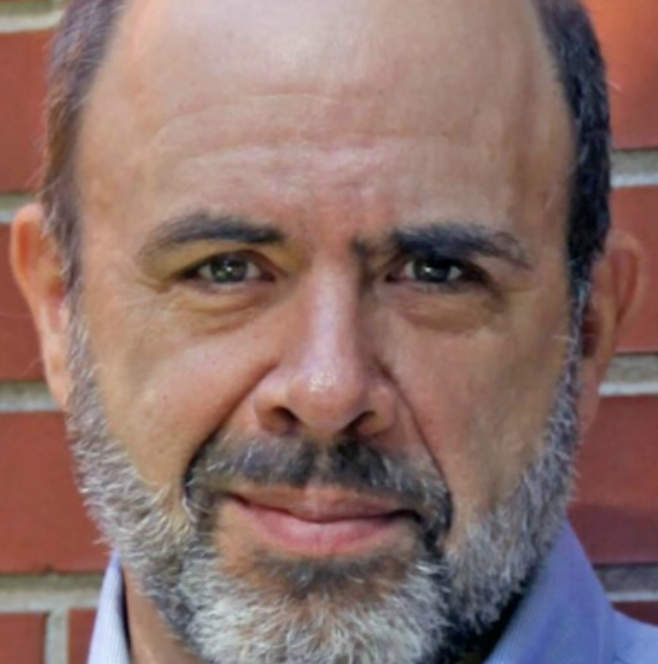 Peter is a three-time Pulitzer nominated reporter covering environmental issues through his first-of-its-kind digital publication The Water Front. He's won an array of Associated Press, UPI, and Society of Professional Journalist awards. His reporting on environmental issues continues to be featured in prominent New York publications and is available on FingerLakes1.com through an exclusive content partnership. Have a question or lead? Send it to [email protected].