Two of Seneca Lake's most intense harmful algal blooms of 2019 occurred in the Watkins Glen marina, only a few hundred feet away from the end of the intake pipe that supplies the town's drinking water.
Tests showed that water samples drawn from the marina last Sept. 9 and Sept. 17 were more than 2,200 times the state's threshold for a "confirmed" bloom. Only the second sample was tested for toxins. According to data the state first released this month, that Sept. 17 sample easily met the state standard for a bloom with "high toxin."
Those findings could pose a threat to local tap water, given that the town draws its raw water from an intake line that extends to within 500 feet of the pier (at right) that bounds the marina.

The town did test its filtered drinking water for the bloom toxin microcystin once last year — it said it was negative — and it plans to do a similar test in 2020, said town Water Supervisor Martin Pierce. Only one.
That's probably not enough to allay public concerns, according to several officials involved in regional water quality issues.
"Testing once a year is not being very responsible for your public," said Jim Bromka, manager of Waterloo's water system. 
William Roege, who supervises the 123 lakeside volunteers who collected algal bloom samples last year for Seneca Lake Pure Waters Association, agreed that the circumstances justify more drinking water tests in Watkins Glen. He said the marina probably had blooms on most of the calm days in the early fall; they just went unreported by volunteers.
"Early in the season, I wouldn't be so concerned," Roege said. "But certainly as you get toward September and October, I'd be doing it every other week or so."
Water plant operators are torn, said Mark Venuti, chair of the Seneca Watershed Intermunicipal Association and Geneva Town Supervisor.  On the one hand, they almost don't want to know about HAB toxins "because of the trouble and expense," said Venuti. "On the other hand, they're proud and want to deliver a safe product. So they need to know if there's a problem."
Watkins Glen Mayor Luke Leszyk (at left) said Wednesday he had no idea there was a potential problem. "Bottom line is I did not know of any concerns of algal blooms in this area," Leszyk said in an interview.
Pierce said he does what state Department of Health officials instruct him to do.
"When we heard about the (bloom) near the hotel (last September), we immediately contacted the DOH and took their guidance and did their recommendations," said Pierce (at right).
The state agency warns against drinking, fishing, swimming, wading or even boating in suspected blooms. It says that "high exposure" can cause diarrhea, nausea or vomiting; skin, eye or throat irritation; and allergic reactions or breathing difficulties.
If consumed, microcystin harms the liver and the nervous system. It is toxic enough to kills dogs that drink or lick water that is contaminated with it.
The toxin is produced by cyanobacteria, which is commonly referred to as blue-green algae — even by the state Department of Environmental Conservation, which uses the catchall term "harmful algal blooms," or HABs. 
In fact, cyanobacteria are not algae. But their blooms often look like common algae, appearing in lake water as wisps of green, mats of scum or as swaths that look like green paint. 
As HABs have proliferated in recent years, their threat to public drinking water has become increasingly apparent in the Finger Lakes — particularly Owasco, Skaneateles, Canandaigua and Hemlock — and beyond. 
— In 2014, the city of Toledo, Ohio, banned 500,000 people from drinking from its public water system due to HAB toxins in water drawn from Lake Erie.
— In 2016, the towns of Auburn and Owasco detected traces of microsystin in their public drinking water drawn from Owasco Lake. The levels were below the DOH drinking water threshold of 0.3 parts per billion (ppb) and did not trigger a "do not drink" order. But it prompted the state to provide a $2 million grant to help Auburn built an elaborate filtering system.
— In September 2017, schools in the town of Skaneateles briefly turned off water fountains after traces microcystin turned up in that community's tap water, drawn from the lake nearby.
— In October 2018, the DOH issued a "do not drink" order for the town of Rushville, which draws its drinking water from Canandaigua Lake. After the lake had been plagued by several HABs with high toxins, tests showed microcystin in Rushville's public drinking water at 0.56 ppb and 0.66 ppb on consecutive days — roughly double the agency's 0.3 ppb threshold. The drinking ban was lifted after two days.
The cities of Rochester and Syracuse, which draw water from Hemlock Lake and Skaneateles Lake, respectively, have both closely monitored their drinking water following dangerous blooms.
Several water system that draw from Canandaigua and Owasco lakes have conducted regular tests of their drinking water for microcystin.
On Seneca Lake, Bromka, the water manager in Waterloo, said the DOH's Seneca County office required his water system to test for microcystin each month during the 2019 bloom season. 
The Watkins Glen water system is supervised by the DOH's office in Hornell, which covers Steuben and Schuyler counties. The state agency does not appear to apply a uniform standard across all its regional offices. The DOH did not respond to questions emailed Wednesday about potential threats to Watkins Glen drinking water. 
Leszyk, the Watkins Glen mayor, said neither the DOH nor the state Department of Environmental Conservation had notified him of special HABs risks to his the town's water system. 
"Nobody ever called me or said, 'Hey, we have an issue down at the south end of the lake,'" Leszyk said. "I haven't been informed of any issues. And I'm sure if Martin (Pierce) was informed of issues that we'd be taking action on it."
Neither did SLPWA make a special point of notifying Watkins Glen officials that the intensity of the marina blooms stood out from the others they had identified last season.
SLPWA focuses on collecting data, under guidance provided by the DEC. 
To check for blooms, the non-profit sends water samples gathered by its volunteers to the Finger Lakes Institute in Geneva, which tests for chlorophyll A. The DEC classifies any sample with chlorophyll above 25 micrograms per liter (ug/L) as a "confirmed" bloom. Of 143 samples SLPWA submitted last year, 130 were confirmed.
Chlorophyll A levels in the Watkins Glen marina blooms were recorded as 99,830 ugl/L and 56,590 ug/L — easily the highest two readings on the lake for 2019. The next highest Seneca bloom last year registered 19,782 ug/L on Sept. 16 in Yates County. 
Even very high readings of chlorophyll A do not guarantee that a bloom will contain high toxins, although the two characteristics are closely correlated. 
Last year SLPWA directed FLI in Geneva to send portions of 40 of its water samples to the Upstate Freshwater Institute in Syracuse to test for cyanobacteria (microcystis is the most common variety in the Finger Lakes, but there are others). 
The DEC classifies a bloom as "high toxin" if cyanobacteria exceed 20 ug/L in the UFI tests. The state's limit for swimming and other recreation is 4 ug/L.
Roege of SLPWA said 34 of the 40 Seneca Lake samples sent to UFI for toxin tests were found to be "high toxin." Five other samples fell in the 4-20 ug/L range. 
Of the 10 Seneca samples with the highest readings of chlorophyll A that were also tested for cyanobacteria, each one registered as "high toxin."  
Tests results from 2019 blooms on neighboring Cayuga Lake last year followed a similar pattern. 
Last August, the Community Science Institute in Ithaca tested for toxins in 14 Cayuga water samples with high chlorophyll readings. Twelve of them exceeded the DEC limit for "high toxin."
Only one of the two Watkins marina water samples was tested for toxins — the  Sept. 17 sample that had registered a chlorophyll A reading of 55,590 ppb. The DEC did not inform SLPWA until this month that that marina sample had been confirmed last September as "high toxin." 
The other marina sample, from last Sept. 9, had registered the highest chlorophyll A reading in the region last year, but it was never tested for toxins. If it had been tested, it would almost certainly have qualified as "high toxin," based on patterns noted above.
Roege and Venuti (at right) agreed that the marina blooms were particularly intense because they grew in sheltered, relatively calm water. But the toxins they generated would not necessarily have been bound by the limits of the marina.
Diagrams of the Watkins Glen water system show the intake pipe extending off a small peninsula near Salt Point Road. A 2019 consultant's report detailing the system noted: "The existing intake pipeline runs approximately 300 feet from shore….The intake box is located 60 feet below the water surface."
Because HABs tend to hover near the surface of the water, it was once widely assumed that intake pipes that extend into deep water provide good protection from bloom toxins.
Not so, as Syracuse water system operators that draw from Skaneateles Lake have learned. After officials provided public assurances that toxins could not reach that system's intake box 45 feet below the water surface, evidence later emerged of bloom toxins in 80 feet of water.
Traditional filtering and water treatment procedures aren't particularly effective against cyanobacteria either. 
"A normal water treatment plant won't remove the (HABs) toxins, and in fact they exacerbate their effects," Venuti noted. "If they (cyanobacteria) are chlorinated and broken up, the toxins are actually released."
For years, Watkins Glen has relied heavily on chlorination as a means of purifying lake water for drinking. In fact, the town's heavy reliance on chlorination has led to a chronic problem with chlorination byproducts, including trihalomethanes, which are themselves toxic.
On Wednesday, WaterFront provided Leszyk a spread sheet that detailed data related to the two Watkins Glen marina blooms. He did not respond to followup phone and email messages seeking further comment. 
The DEC has informed SLPWA and other non-profit watershed associations that it plans to discontinue paying for future tests of toxins in harmful algal blooms.
Last year the agency paid for SLPWA's 40 toxin tests, Roege said. This year, the group is on it own.
SLPWA will have to use funding from donors to pay for any 2020 toxin tests. Roege said he would try to convince the association's board to fund the effort. "Before Covid, I was planning on doing 30 tests this year," he said.
[mantius]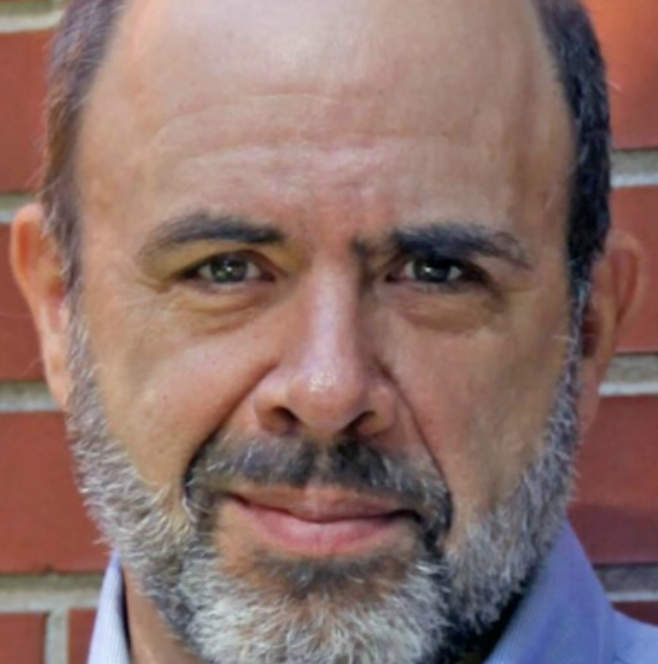 Peter is a three-time Pulitzer nominated reporter covering environmental issues through his first-of-its-kind digital publication The Water Front. He's won an array of Associated Press, UPI, and Society of Professional Journalist awards. His reporting on environmental issues continues to be featured in prominent New York publications and is available on FingerLakes1.com through an exclusive content partnership. Have a question or lead? Send it to [email protected].