Joining a growing outcry, Seneca Lake Pure Waters Association urged the state Public Service Commission today to reject Greenidge Generation LLC's bid to fast-track rules for regulating its Bitcoin mining operation.
"We believe there are several unresolved thermal discharge issues relating to the facility's condenser cooling," Jacob Welch, the environmental group's president, wrote today in formal comments to the commission.
Although Greenidge's PSC permit explicitly limits the electric plant to producing wholesale energy for the electric grid, the company recently began using its own "behind-the-meter" electricity to power a new cryptocurrency data center. 

The company is asking the commission too issue an order June 11 that excludes electricity used by the data center from PSC regulation. Two petitions, Nov. 2019 and Jan. 2020 (see link to "90 comments" below), are under consideration on the commission's "consent agenda," where items are typically approved without discussion.
Shortly after the public discovered the item, the PSC received some 90 comments voicing opposition.
Welch (right) wrote that the commission "should not be so easily fooled," and should reject Greenidge's petition for a declaratory judgment before at least hearing counter arguments.
PSC spokesman James Denn said in an email early this afternoon that the commission "has not yet made a decision in the proceeding.
"However, nothing in the PSC's pending decision would obviate the need for Greenidge to obtain any necessary local or state approvals, or to comply with applicable laws and regulations, such as those overseen by the (Torrey Planning Board) and the state Department of Environmental Conservation."
A live video of tomorrow's PSC meeting can be found here.
SLPWA is concerned that as the plant becomes more active — generating both wholesale electricity for the grid and non-grid power for the data center — it will spew much more warm water into Seneca Lake, exacerbating the problem of harmful algal blooms, or HABs.
The state has allocated tens of millions of dollars to combat HABs, and SLPWA volunteers are on the front lines of the DEC's effort to collect data on toxic blooms.
HABs toxins pose serious health risks to humans, while also affecting fish, pets, wildlife and waterfowl. They threaten public water systems and lakeside homes that draw drinking water from the lake.
Hazardous blooms are associated with warmed water, and they have gotten progressively worse in recent years. All of the Finger Lakes have experienced HABs, and the Dresden shoreline is already a hot spot, data show.
Greenidge is a 1950s-vintage former coal plant, recently converted to burn natural gas. It uses a highly inefficient "once-through" cooling system — prohibited at newer plants — to cool its generating equipment. 
The Dresden plant is authorized to drain up to 139 million gallons a day from Seneca Lake — more any other withdrawer — and return up to 134 million gallons a day of heated water into a waterway that empties directly into the lake.
Because warm water discharges are hazardous to aquatic life and may trigger HABs, the state requires Greenidge to produce a "thermal discharge study."
However, that analysis is not readily available to the public. 
When Mary Anne Kowalski of Romulus recently filed a Freedom of Information Law request with the DEC for the thermal study and related papers, the thermal discharge report was omitted. She said she has filed an appeal.
The scientific basis for the link between Greenidge's warm water discharges and toxic blooms was spelled out in a 2017 affidavit signed by Syracuse biochemist Gregory Boyer.
Boyer, who has written peer-reviewed articles on the role that water temperature and nutrients play in promoting algal blooms, said Dresden Bay was at elevated risk for future blooms. 
State data on toxic blooms in Seneca Lake last year shows that they tend to occur near the outlets of streams that carry nutrients from farms. That includes Keuka Outlet, which flows into Seneca Lake at Dresden.
Of the roughly 130 suspicious blooms SLPWA reported in 2019, roughly 10 percent were within a mile north or south of the Keuka Outlet. 
And of the 40 bloom samples that SLPWA ordered tested for toxins, 34 were found to surpass the DEC's threshold for "high toxins," including five within 5,000 feet to the north of the Keuka Outlet.
So that Dresden Bay area — though only about 1 percent of Seneca's total shoreline — had about 15 percent of the lake's laboratory-confirmed "high toxin" blooms last year.
Scientists are still unsure about the relative weight to assign to nutrients, warm water and other factors in the formation of blooms. 
Welch of SLPWA wrote in his comments to the PSC that that is why the commission and the DEC should confer about how the data center should be regulated.
Meanwhile, Greenidge has asked the commission to conclude that any action it takes — including providing the requested declaratory ruling — won't harm the environment. 
When Greenidge initially sought local approval for its Bitcoin mining operation, the Town of Torrey Planning Board — not the DEC — claimed jurisdiction and assumed the lead role in considering its potential effect on the environment. 
Last October, that five-member board voted 4-1 in favor of a "negative declaration" stating that the project would not result in "any significant adverse environmental impacts." 
Just before that vote, the board chairman, Dave Granzin,  "read the list of questions on how this project impacts the environment out loud for the board to make a decision," board minutes show. 
Those questions included noise and storm runoff, but did not delve deeply in lake-wide and region-wide issues such as warm water discharges, or required fish screens on water withdrawal pipes or the plant's greenhouse gas emissions.
Local boards tend to miss broad environmental issues, said Brian Eden, an environmental activist in Ithaca who first spotted the Greenidge item buried deep in the PSC agenda — triggering the outcry.
"That's a big problem with the state's environmental law — when local groups make the lead agency decisions," said Eden, chair of Solar Tompkins/HeatSmart Tompkins. "They tend to focus on local micro  impacts. Most towns are incapable of a comprehensive review."
Eden, Irene Weiser of Fossil Free Tompkins and others want deeper analysis of the presumed increases in the plant's greenhouse gas emissions.
Several others expressed concern about the plant's long-standing failure to install screens on its water intake pipe in Seneca Lake, which are required under the federal Clean Water Act. 
"Greenidge pulls 139,248,000 gallons per day from Seneca Lake without using proper fish protection equipment," Anne Damiani wrote in her comment to the PSC. "They pump water that is (up to) 108 degrees back into Seneca Lake, which wreaks havoc on the aquatic life.
"If they are allowed to expand their operations, this damage will only be greater, threatening Seneca lake which is the gem of our agri-tourism (industry)."
The DEC has taken a relaxed approach to enforcing the Clean Water Act requirements, and it did not require a full environmental impact statement when it allowed Greenidge to restart in early 2017. 
In fact, it didn't finish updating the plant's water water withdrawal or discharge permits until months after the restart. 
When the discharge permit was finally issued, DEC granted the company a five-year grace period to comply with the federal law limiting fish entrainment.
The Sierra Club sued Greenidge and the DEC for its failure to conduct a full EIS, but the company prevailed in court. 
Rachel Treichler, Sierra Club's attorney in that case, said Greenidge "is perhaps the only generating station in the country that has dispensation to operate without the fish protection equipment mandated."
But those fish protections aren't always strictly enforced, according to news reports. A Chicago Tribune investigation showed that power plant withdrawals post a major threat to fish. 
And Trump Tower (above) in Chicago, which withdraws nearly 20 million gallons a day for its cooling systems, was sued in 2018 by the Illinois's attorney general for failing to meet state rules on fish screens.
[mantius]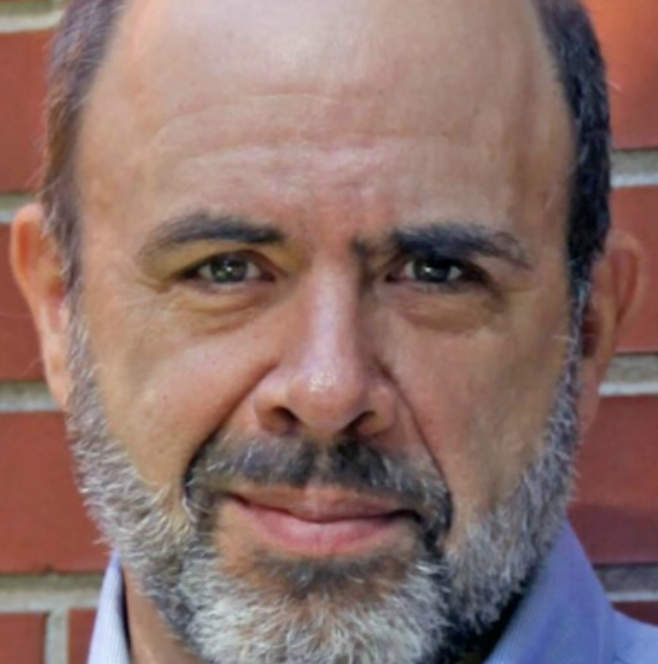 Peter is a three-time Pulitzer nominated reporter covering environmental issues through his first-of-its-kind digital publication The Water Front. He's won an array of Associated Press, UPI, and Society of Professional Journalist awards. His reporting on environmental issues continues to be featured in prominent New York publications and is available on FingerLakes1.com through an exclusive content partnership. Have a question or lead? Send it to [email protected].