Ten industrial-scale solar energy farms proposed for the Finger Lakes region are stuck in regulatory limbo as the coronavirus crisis complicates an already clogged state permitting process.
If approved, the Finger Lakes projects would produce more than 1800 megawatts of power, theoretically enough to supply 150,000 homes. However, because solar installations in upstate New York generate power only part of the time, their effective contribution to the electric grid is only about 15 percent of those numbers.
The latest proposal calls for the largest solar farm ever built or proposed in New York State. On Mar. 17, Florida-based NextEra Energy Resources filed a state application to build a 450-megawatt solar farm covering about 2,000 acres at the former Seneca Army Depot in Seneca County.
But that ambitious plan needs to get in line behind more than 50 other renewable energy applications, some of which have been languishing for four or more years. 
Asked whether the coronavirus crisis would slow the regulatory process even further, a spokesman for the state Department of Public Service said required social distancing "is not … impeding our ability to process applications for clean energy projects.
"Projects are still on track, and we will resume our public hearing schedule as soon as it is safe to do so."
NextEra has committed to hold two public hearings on its Seneca County project before it is required to submit its preliminary scoping document in August. Company spokesman Bryan Garner said he "could not speculate" how the regulatory process "might be impacted by Covid-19."
Health concerns aside, the regulatory logjam for green energy is a 2011 state law known as Article 10, which governs how energy projects that generate at least 25 megawatts of power receive permits to operate. 
Only five of 60 applications filed under Article 10 since 2012 have been approved. All were wind projects filed in 2016. Twelve other wind projects — one dating back to 2012 — are pending. Not one of the 39 solar project applications filed under Article 10 has been approved.
That growing queue of pending wind and solar projects represents a major threat to Gov. Andrew Cuomo's goal of requiring the state to draw 70 percent of its energy from renewable sources by 2030 — as spelled out in last year's Climate Leadership and Community Protection Act, or CLCPA.
Even if every pending renewable energy project were to win immediate approval, the state would still need dozens more so-far unplanned new green projects to achieve CLCPA's carbon-cutting goals.
Faced with those challenges, Cuomo last month introduced a bill that he said would provide "a revamped process for building and delivering renewable projects faster."
It would create a new Office of Renewable Energy Permitting to consolidate environmental review and permitting. It would effectively replace the cumbersome Article 10, a Public Service Law, with a new Economic Development Law, known as Article 23.
Regulators would have only one year to rule on any project application deemed complete. Local land use laws would be considered, but they might not necessarily be followed. 
Under Cuomo's bill, regulators "may elect not to apply … any local law or ordinance" if they find it is "unreasonably burdensome in view of the CLCPA targets and the environmental benefits" of the proposed green facility.
Companies like NextEra, a world leader in renewable energy development with eight solar applications and one wind application stuck in New York's Article 10 pipeline, would be allowed to transfer those cases to the Article 23 process.
In addition to the 2,000-acre solar farm it seeks to build on leased land at the former Seneca Army Depot, NextEra plans three other industrial-sized solar farms in the Finger Lakes:
— A 200-MW facility in the Wayne County town of Conquest.
— An 80-MW facility in the Seneca County town of Waterloo.
— A 50-MW facility in the Schuyler County town of Watkins Glen. 
Joe Wukitsch of Waterloo said he objects to the solar facility planned for his town on the grounds that the environmental impacts haven't been well examined. He worries that transforming farmland into vast solar arrays will harm local wildlife, and he's concerned the lead and cadmium in the panels might leach into local groundwater. 
He wonders how much local input will be allowed in developing a host community agreement and a payment-in-lieu of taxes arrangement with NextEra. "Democracy was founded on the little guy having a say-so," Wukitsch said. 
Wukitsch also questioned how NextEra planned to transmit its solar power from the former Seneca Army Depot, given that the property lacks transmission lines connected to the state electric grid.
The high cost of installing such power lines has long discouraged developers from trying to build manufacturing plants in the area.
But that hasn't deterred Earl Martin of Seneca Dairy Systems, owner of about 10,000 acres of former Army Depot land, from planning a galvanizing facility on another section of his property.. 
NextEra officials did not respond to a question about whether major electrical cables recently laid under Seneca Lake might help solve the planned solar farm's need for transmission lines. 
New York State Electric & Gas Corp., or NYSEG, has replaced 78-year-old cables that run from the Greenidge Generation power station in Dresden on the west side of Seneca Lake to Sampson State Park in Romulus on the east side.
Martin's galvanizing plant and the NextEra solar farm would be potential beneficiaries.
While NextEra is seeking permits for four solar projects in the Finger Lakes that total 780 megawatts, another world leader isn't far behind.
Paris-based EDF Renewables wants to build four of its own solar farms in the region, delivering a total of 711 MW:
— A 350-MW facility in the town of Rose in Wayne County.
— A 177-MW facility in the town of Mount Morris in Livingston County.
— A 94-MW facility in the town of Burns in Allegany County.
— A 90-MW facility in the town of Homer in Cortland County.
EDF has at least six other giant solar projects planned in other parts of the state.
Other companies that have multiple projects in the Article 10 regulatory queue include Invenergy, Avangrid Renewables, Equinor and EDP Renewables, among others.
Several of those companies also have wind projects pending. 
Wind projects once dominated the Article 10 application queue, including 15 of the first 20 applications filed. But as they drew community opposition, the pattern began to shift from wind to solar. Nineteen of the 20 most recent applications have been for solar projects. 
Companies would be eligible to shift both their wind and solar projects from the Article 10 process to the Article 23 process that Cuomo (right) hopes to sign into law later this year.
The new process would cover proposed energy plants of at least 10MW generated by solar, thermal, photovoltaics, land and offshore wind, hydroelectric, geothermal, tide and wave energy and fuel cells that don't rely on fossil fuels. 
State regulators would give priority to projects located on brownfields, landfills and former commercial or industrial sites.
Cuomo's legislation is part of his budget bill, which must be enacted by April 1.
In a detailed Feb. 24 analysis of the streamlined renewable energy permitting process, the law firm Hodgson Russ predicted the measure would be controversial.
"On the one hand, certain upstate communities and their representatives will no doubt criticize what they perceive as a reduction of their control over large energy projects proposed for their community," the law firm's analysis said. "On the other hand, renewable energy project developers and environmental groups will argue in support…"
The firm said it expected to see modifications to Cuomo's original language in last minute legislative negotiations. 
Several years ago, in legal battles over the proposed siting of natural gas wells in New York State, the issue of local authority versus state authority loomed large. 
Eventually, the state's highest court held that the state's fracking law, which gave state regulators broad authority to grant well permits, did not preempt local zoning laws. Towns and counties can use local zoning law to ban heavy industry, including fracking. (Cuomo later banned high-volume fracking in the state.)
Communities will have a tougher time making a legal case against the proposed clean energy law, according to retired EarthJustice attorney Deborah Goldberg, who successfully argued the fracking cases on behalf of the Dryden and Middlefield communities.
The difference, she said, is that the state fracking law did not provide for local involvement, while the clean energy law has built in specific mechanisms for hearing local concerns.
"It is entirely possible that the clean energy statute will preempt local control, and I frankly think it's likely to precisely because it has all of these provisions that provide for local control," Goldberg said.  
---
This story is brought to you by a partnership between the Water Front blog and FingerLakes1.com.
WaterFront is an all-digital publication dedicated to providing coverage of important environmental politics in the Finger Lakes. He brings decades of reporting and editorial experience to his coverage, which includes frequent deep-dives into important, local topics. Send him an email at [email protected].
---
---
---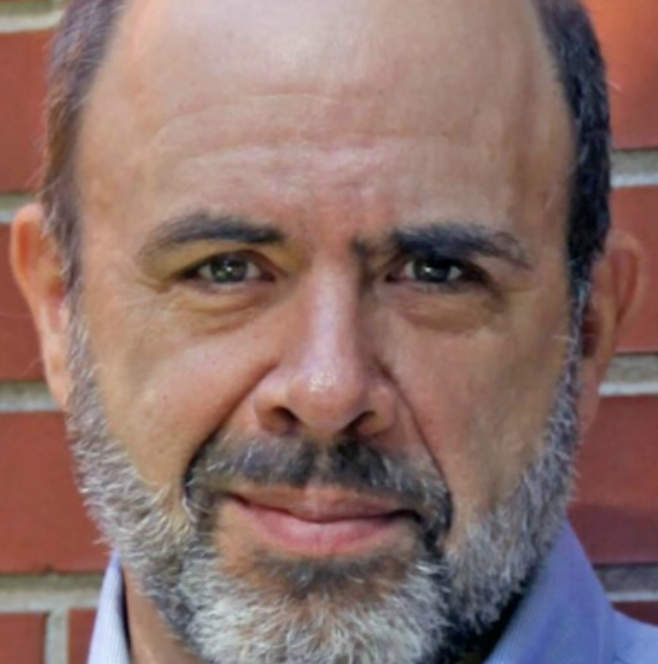 Peter is a three-time Pulitzer nominated reporter covering environmental issues through his first-of-its-kind digital publication The Water Front. He's won an array of Associated Press, UPI, and Society of Professional Journalist awards. His reporting on environmental issues continues to be featured in prominent New York publications and is available on FingerLakes1.com through an exclusive content partnership. Have a question or lead? Send it to [email protected].