More Than A Resource For Seneca Falls
– By Josh Durso
Officials say that creating a website will help keep residents informed as the Town of Seneca Falls moves forward through the Downtown Revitalization Initiative process.
Now that the community has successfully won the $10 million grant.
By visiting www.senecafallsdri.com, community members can get details about the DRI grant, updated information on DRI progress, an FAQ section, and subscribe to receive ongoing updates via email.
"The DRI process is going to move quickly in the coming months," said SFDC Board Chair, Joell Murney-Karsten, "We want the community to be as informed as possible throughout each phase as things continue."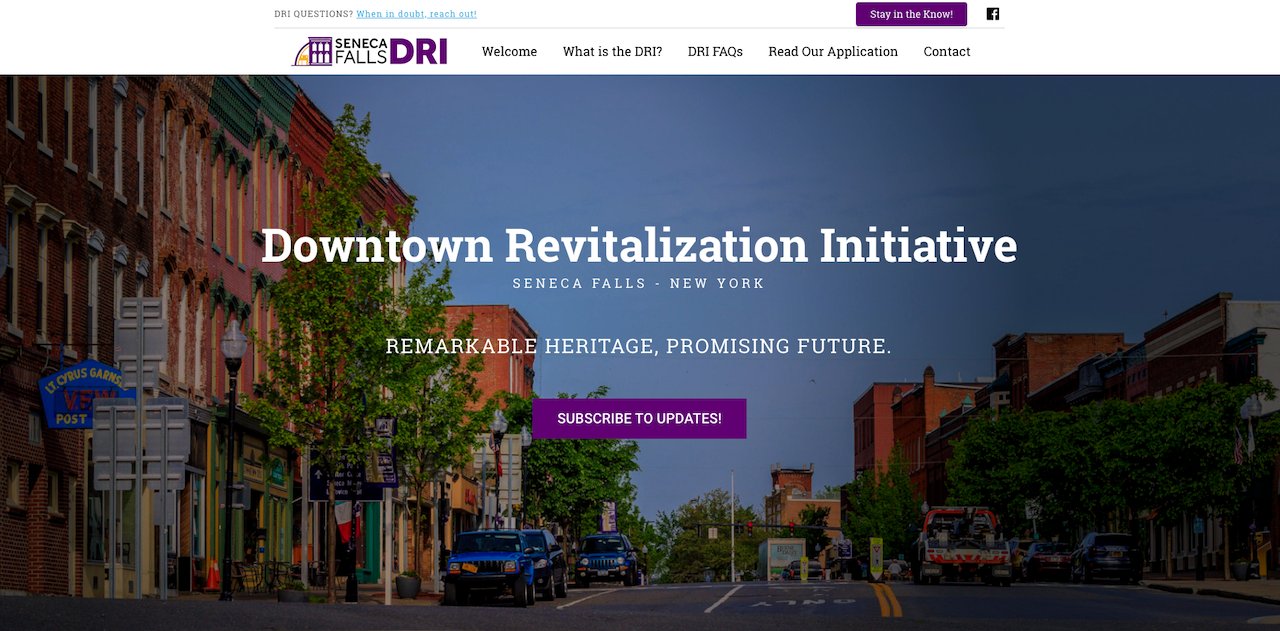 Slated to start in December, community workshops and meetings will be held to gather input and ideas for prospective projects. Discussions about funding opportunities will also take place at those workshops.
Residents and business owners alike are encouraged to attend. Officials say that dates will be announced when those sessions are scheduled.
"This DRI award will have a significant and longstanding impact on the Town of Seneca Falls," added Greg Zellers, SFDC Director, "The more educated people are regarding the DRI and its parameters, the more inclusive it will become. Sometimes, coffee shop chats and social media can lead to misinformation. We're inviting people to take advantage of this resource."
Zellers added that the SFDC wants the public to remain engaged throughout the process. Whether that means attending workshops, or simply asking a question. "When in doubt – reach out," Zellers continued.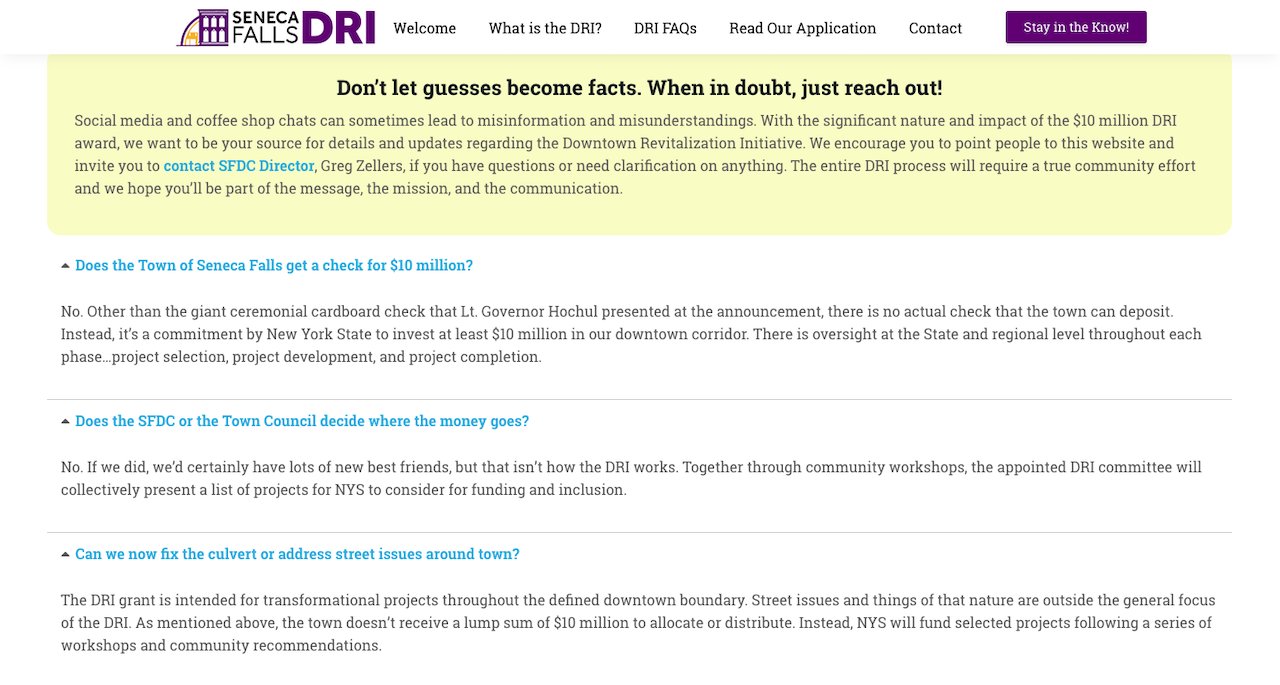 Interested community members are invited to send questions and inquiries via the DRI website, or by sending an email to [email protected]
---
To have the latest updates, information, and headlines delivered to your smartphone or tablet – download the FingerLakes1.com App for Android and iOS. Follow the links below to download the app now! – Android (All Android Devices) – iOS (iPhone, iPad)


Josh is the president and publisher of FingerLakes1.com. Have a question? Send them to [email protected].