Skilled nursing facilities and assisted living facilities are still suffering staff shortages today. Stephen Hanse, President and CEO of NYS Health Facilities Association told Rochester First that it's 2022 and there aren't enough workers. He ...
more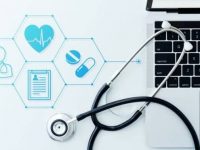 More than three million Americans could end up without healthcare coverage. This is a likely reality if Congress doesn't extend enhanced subsidies for the Affordable Care Act (ACA). IRS: What you need to know about ...
more
In 2023, thousands of Americans may end up seeing a steep increase in their healthcare premiums under the Biden administration. The Affordable Care Act, which is Obamacare, was strengthened using the American Rescue Plan. This ...
more
Many people in the US are eligible for both Medicaid and Children's Health Insurance Program (CHIP). This provides low-cost or free health coverage. Child Tax Credit: Checks worth $600 per year proposed for parents Who ...
more
Medicaid programs have expanded in some states. The expansion will cover people who are below a certain income level. $500 stimulus checks to go to essential workers in this state Children's Health Insurance Program Children's ...
more
Medicare is a health insurance program for those ages 65 and older, and people may sign up three months before they turn 65. A lot can go into enrolling for the first time and picking ...
more
Healthcare can add up, so it's important to understand your plan and all its benefits so you get the most out of it. A Health Savings Account is a savings account where you can set ...
more
Unvaccinated healthcare workers who took advantage of a religious exemption can keep working. Hospital leaders say that exemption has been vital to keeping staffing levels afloat since the mandate took effect - resulting in dozens, ...
more