Skilled nursing facilities and assisted living facilities are still suffering staff shortages today.
Stephen Hanse, President and CEO of NYS Health Facilities Association told Rochester First that it's 2022 and there aren't enough workers.
He added that the shortages have only been made even worse since the pandemic hit, which is creating a ripple effect on the entire health care system.
Where are these issues happening?
In Strong Memorial Hospital there are 103 patients currently waiting to be transferred to nursing homes.
There are beds available for them in the nursing homes, but not enough staff. This has the patients stuck in limbo.
There are more than 450 skilled nursing facilities in the state of New York, and it wasn't the pandemic that caused staffing issues, those existed before.
Burnout and desire for better pay are both factors that went into the shortages, and the pandemic only worsened it.
What can help this issue?
Hanse said while there is not an immediate solution to these issues, Medicaid could give more of a reimbursement from the state to nursing homes to help in the meantime.
That larger reimbursement could then increase salaries for workers asking for better pay.
Governor Kathy Hochul recently included a retention initiative worth $3,000 per health care worker in the last budget. While that's good for retaining workers, Hanse said they now need to recruit workers.
County Executive Adam Bello believes there are other long term solutions that could be used to help fix the staff shortages. By setting aside funds from the American Rescue Plan, it could help offset the cost of training.
However, Bello knows there needs to be faster solutions to the issue.
"To help underwrite the expense of taking those patients into the nursing homes, that right now are financially strapped," Bello said.
Hospitals are feeling the strain as they're forced to keep the beds filled because they cannot send patients to homes. Depending on your situation at the ER, you may end up waiting for hours.
Many surgeries are being moved to ambulatory centers as a way to manage the backlog in hospitals. In some situations, elective surgeries may end up being postponed.
Dr. Michael Apostolakos, Chief Medical Officer for Strong Memorial and Highland Hospitals explained how bad the situation really is.
"We had 86 patients admitted to the hospital [Wednesday] morning, but need to stay in the emergency room and receive care there, awaiting a bed in the hospital itself," he said.
Hochul is working to come up with solutions as well and has created the Nurses Across New York Program which will help to offset the cost of education for nursing.
---
NY Food for NY Families applications are open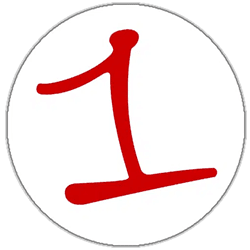 FingerLakes1.com is the region's leading all-digital news publication. The company was founded in 1998 and has been keeping residents informed for more than two decades. Have a lead? Send it to [email protected].