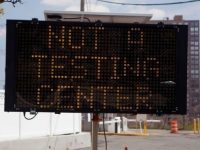 Fake COVID-19 testing sites are popping up just about everywhere. The pop-up sites are usually unregulated and could lead to fraudulent activities, using your information. Health officials have a list of things to look out ...
more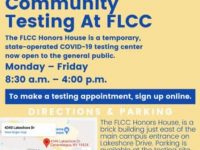 The honors house at FLCC is a temporary state-operated COVID-19 testing center. It is open to the general public. The testing clinic is open Monday-Friday. Hours of operation are 8:30 am- 4:00 pm. Free COVID-19 ...
more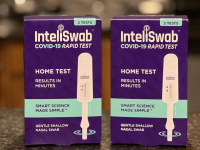 Rapid at-home COVID-19 antigen tests are used to detect live  coronavirus infection in the body. Sometimes these tests aren't perfect, but even a faint line is considered a positive result. COVID-19 restrictions lifted in the ...
more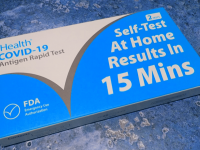 Rapid at-home COVID-19 tests purchased over-the-counter are now being covered by private insurance agencies. The Biden Administration made this rule and it went into effect January 15, 2022. COVID-19: Could Omicron end the pandemic? Too ...
more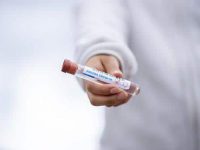 A delay in COVID-19 test results is being reported by the The Cayuga County Health Department. Both employees of the health department and contact tracers work 7 days a week, but without the results in ...
more
On-site testing will be available soon at all Ontario County school districts. The effort is to help keep kids in school by identifying whether a student is showing symptoms from COVID-19. Parental permission is required ...
more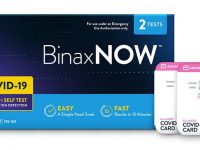 Many places are requiring people get tested for COVID, but how can they do that if they can't find tests? At the moment, Amazon, Kroger, and Walmart are working with the Biden administration to sell ...
more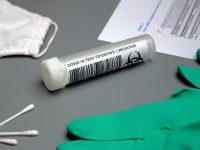 Local pediatricians say they are seeing a large increase in COVID testing at their offices, sometimes resulting in working longer hours. One doctor told NewsChannel 9 that they did over 100 tests Monday and needed ...
more
Colleges are reopening across the U.S. amid rising cases of COVID-19 with the Delta variant. Right now, colleges in New York are doing so without a ton of issues, but that could change. Universities and ...
more