The good news for Owasco and Canandaigua lakes is that cyanobacteria blooms were relatively rare events this summer — if you assume that summer ends on Labor Day.
The bad news began arriving the very next day.
Owasco area volunteers reported at least 26 blooms during Labor Day week, including 12 on Tuesday, Sept. 5. Through late August, Owasco had had only one cyanobacteria bloom — or HABs (harmful algal blooms), as they are commonly known.
On Sept. 6, volunteers on Canandaigua spotted 14 blooms. Before Labor Day, only three had been reported on that lake all summer.
The first two weeks of September have been particularly cruel to the Finger Lakes as a region, according to an interactive map of HABs published by the state Department of Environmental Conservation.
Blooms have been scattered across the state this month, but the disproportionate concentration in the Finger Lakes is obvious. Besides Owasco and Canandigua, Cayuga, Seneca, Skaneateles, and Honeoye lakes have all been hard hit since Labor Day.
Cyanobacteria blooms tend to occur in calm, warm water that is loaded with nutrients like nitrogen and phosphorus. But the specific reasons that blooms occur one day and not another remains a mystery, even to scientists who study them.
Although the term "HABs" continues to be widely used, blooms are not actually algae; they are bacterial clusters that tend to look like spilled paint, pea soup or greenish colored particles floating on the water's surface.
HABs tend to be highly toxic to humans and animals. So their proliferation across the Finger Lakes in recent years represents a serious threat for local water systems that draw from the lakes to produce public tap water.
Public officials in Auburn have expressed alarm that cyanotoxins measured in the raw water they draw from Owasco Lake have been rising steadily for years. While the state has provided funding to install water filtering systems for the towns of Auburn and Owasco, it has not actively addressed the root cause of the rising toxins, they assert.
Lax agricultural practices allow nutrients from farms to wash down into the lakes, providing fuel for blooms. Intense rain events aggravate the nutrient runoff problem.
After several Finger Lakes towns proposed updated rules to protect lakes from questionable farming practices, the state Department of Health returned the draft with watered down rules, according to Auburn City Councilor Jimmy Giannettino.
"Basically what they've given us really serves as nothing more than window dressing and does not allow us to adequately protect Owasco Lake," Giannettino said.
Toxins from blooms also contaminate raw water drawn from Canandaigua Lake by small water districts like Rushville. In 2018, toxins overwhelmed Rushville's filtering process and reached the town's public tap water.
The state Department of Health issued a Do Not Drink order and bottled water was shipped to Rushville residents until the emergency passed a few says later.
Local water systems that draw from Seneca, Cayuga and Skaneateles lakes also face the imminent risk of toxins in the raw water they filter or process.
Here's a quick look at reporting on blooms across the Finger Lakes this summer:
— Cayuga. The longest and second deepest of the Finger Lakes has reported 46 blooms this season, beginning with one June 22 just south of the town of Cayuga along the northeast shoreline. The Community Science Institute in Ithaca maintains a detailed database of Cayuga blooms. According to CSI, the lake had four blooms in June, nine in July, 15 in August, and 18 during the first 10 days of September. Eight blooms were reported on Sept. 5, five of which were in the northeast section of the lake.
— Seneca. The deepest and second longest of the Finger Lakes has had a quiet bloom season interrupted only twice so far. Between July 28 and Aug. 2, more than a dozen blooms were reported along the northeast shore, from Boodys Hill Road down to Lodi Point State Park. Then on Sept. 10, five more were spotted along the northwest shore, from the Geneva County Club down to Anthony Beach Road just north of Dresden. According to Seneca Lake Pure Waters Association, the southern half of the lake has been clear except for blooms near Valois and Glenora in early August.
— Keuka. The Village of Penn Yan closed the Indian Pines and Red Jacket swimming areas after a bloom was reported Aug. 4. A few days later, two other blooms were spotted across the northern tip of the lake. On Sept. 6, a bloom was reported just south of the Keuka Lake State Park on the western shore of Bluff Point. Another was reported Sept. 10 at Hewitt Point. Of the lake's half-dozen blooms this summer, none were reported on the southern half.
— Skaneateles. The lake that has been the primary drinking water source for Syracuse since 1894, had no blooms until two were reported in late August near the Skaneateles Country Club on the northwest tip. But seven more blooms were reported Sept. 5-6 along the lake's eastern shore. Syracuse doesn't filter the raw water it draws from the lake, but it adds fluoride and chlorine to its finished tap water.
— Otisco. The easternmost of the Finger Lakes, Otisco reported three blooms in June and only three others since, including two in September. All six reports were at locations on the eastern side of the lake.
— Honeoye. The shallowest and second smallest of the Finger Lakes, Honeoye had the region's first reported bloom of the season on June 19. Four more were spotted during the first week in July, followed by others in late August and on Sept. 3, pushing the total bloom count above 20 for the year.
— Conesus. The westernmost of the Finger Lakes, Conesus reported four blooms in mid-July, and three more in early August. It's been clear since then. One bloom forced the closure of the Camp Stella Maris beach on the eastern shore in July.
— Hemlock. The 7.5-mile-long lake that supplies much of Rochester's public water has had only one reported bloom this year. It occurred on July 28 at Hemlock Lake Park at the northern tip.
— Canadice. The smallest of the Finger Lakes, three-mile-long Canadice also has had only one bloom reported — on July 23 along its eastern shore. Like Hemlock, Canadice is a key source of raw water for Rochester. Both small lakes have heavily wooded shores. The lack of development probably helps reduce the risk of toxic blooms.
---
---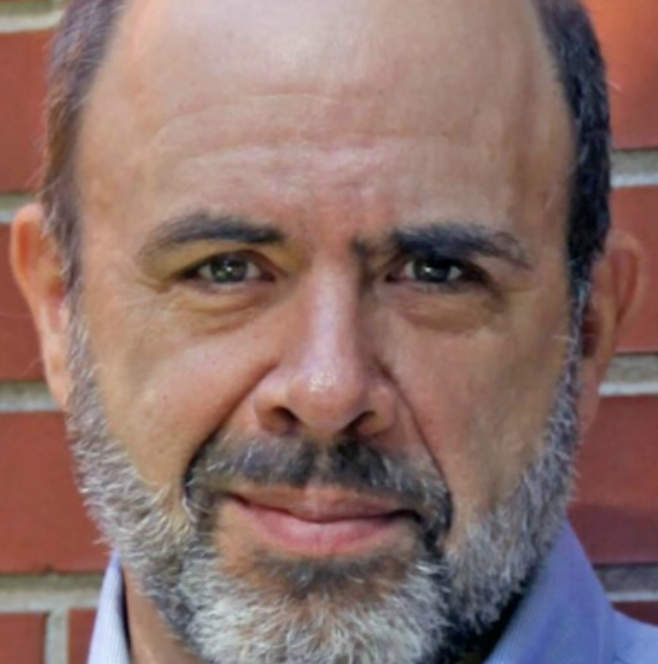 Peter is a three-time Pulitzer nominated reporter covering environmental issues through his first-of-its-kind digital publication The Water Front. He's won an array of Associated Press, UPI, and Society of Professional Journalist awards. His reporting on environmental issues continues to be featured in prominent New York publications and is available on FingerLakes1.com through an exclusive content partnership. Have a question or lead? Send it to [email protected].